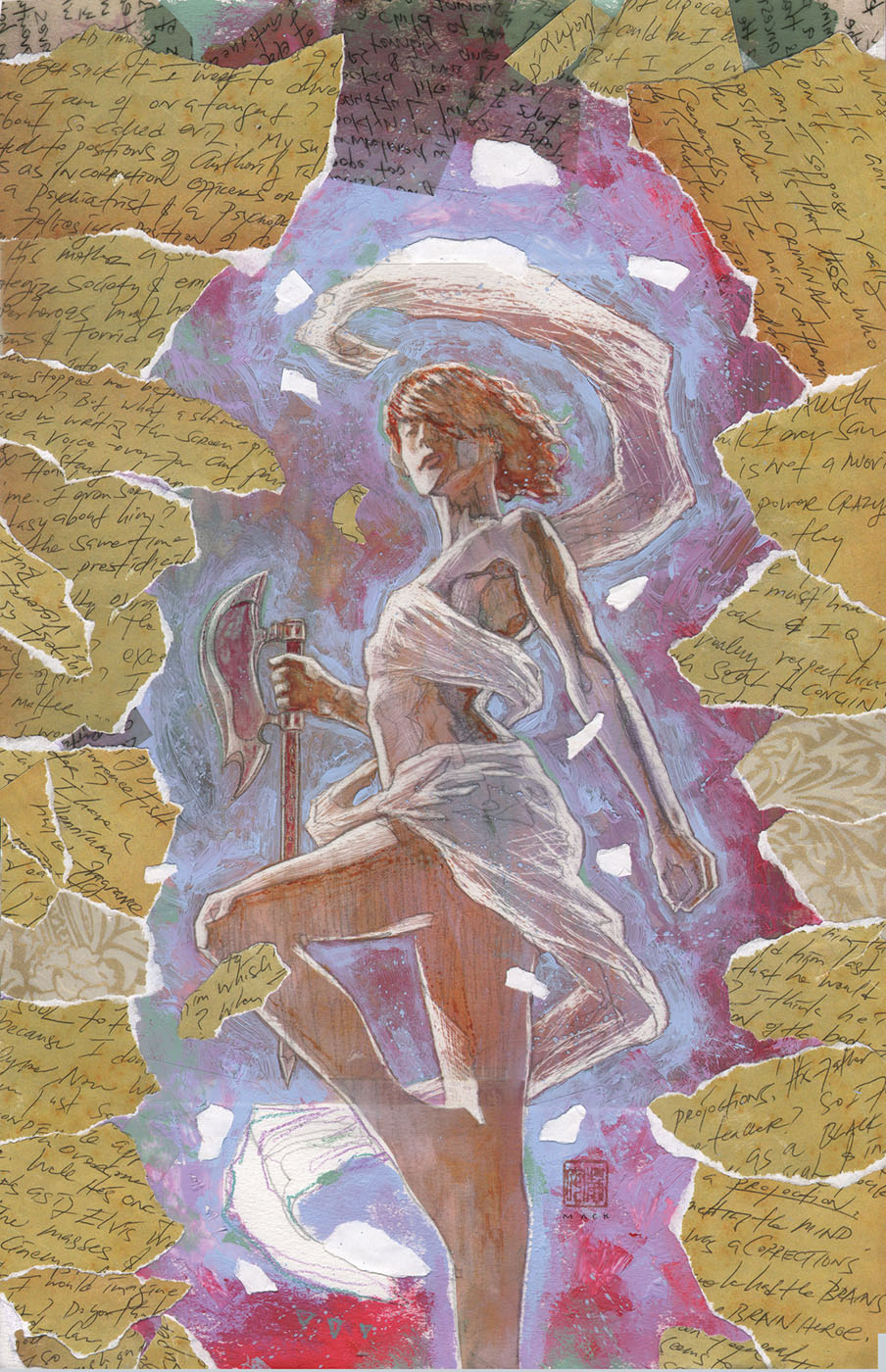 Et voici les sollicitations Dark Horse Comics pour le mois de février prochain ! comme d'habitude on suivra en priorité la suite de Hellboy in Hell de Mike Mignola, accompagné du florilège de mini-séries BPRD qui semblent ne plus avoir de fin. Ensuite on continue avec le Buffyverse, entre la saison 9 de Buffy, la suite de la mini consacrée à Willow (avec encore une fois une superbe couverture de David Mack) et Angel & Faith.
Enfin on n'oubliera pas les mini Star Wars en cours et bien sur la nouvelle série régulière Star Wars signée Brian Wood, la suite de The massive du même auteur, le nouveau titre de Francavilla Black Beetle et bien d'autres choses !
ALIENS: INHUMAN CONDITION HC
John Layman (W), Sam Kieth (A/C/Cover), and John Kalisz (C)
On a distant, frozen world, « artificial persons » are manufactured in discreet seclusion. With formidable new security synthetics coming online, how better to test their mettle than against a hive of deadly xenomorphs? But as Socialization Specialist Jean DuPaul sees her ever-more-human android charges sent to their destruction, she learns that the most savage species in the universe is man. Collects stories from DHP #12-#17.
56 pages, $10.99, in stores on April 10. 

AMALA'S BLADE #0
Steve Horton (W) and Michael Dialynas (A/Cover)
A behemoth pirate ship is captained by a pirate with a fat price on his head. And out for that head is Amala, Naamaron's greatest swordfighter (according to Amala). The odds are against her, but that's the fun . . . if only the ghosts of Amala's past would shut up and get out of the way!
32 page, $3.50, in stores on Feb. 27. 

Christos Gage (W), Rebekah Isaacs (A/Variant cover), Dan Jackson (C), and Steve Morris (Cover)
Angel, Faith, and the remaining Slayers prep themselves to overtake a group of living zombies — without losing any more lives. The demon Eyghon holds the last remnants of Giles's soul, but a gaggle of innocent zombies are blocking Angel's path to victory. Good thing an old friend was recruited to help with the fight . . .
32 pages, $2.99, in stores on Feb. 27. 

ANGEL & FAITH VOLUME 3: FAMILY REUNION TP
Christos Gage (W), Rebekah Isaacs (A), David Lapham (A), Lee Garbett (P), Derek Fridolfs (I), Dan Jackson (C), and Steve Morris (Cover)
Angel's quest to resurrect Giles has brought an old friend to London — Willow! Tensions run high as these two confront the loss of Giles, but before blood can be shed, Willow has a proposition. She'll help Angel on his quest if he'll help her find magic. To do that, she'll need Connor to get them into Quor'toth, a hell dimension where magic runs deep. Collects issues #11–#15.
136 pages, $17.99, in stores on April 27. 

THE ANSWER! #2
Mike Norton (W/A), Dennis Hopeless (W), and Mark Englert (C)
On the run in Cincinnati, punctuation-faced hero The Answer must rescue the abducted librarian Devin from a sinister gang of asylum nurses and orderlies . . . but she may not WANT to be saved! Â More insane superhero adventure!
32 pages, $3.99, in stores on Feb. 27. 

BALTIMORE: THE WIDOW AND THE TANK
Mike Mignola (W), Christopher Golden (W), Ben Stenbeck (A/Cover), and Dave Stewart (C)
Mignola and Golden present this horrific double feature about a widow with a not-quite-dead husband and a child-killing vampire taking refuge from something even worse.
32 pages, $3.50, in stores on Feb. 20. 

THE BLACK BEETLE: NO WAY OUT #2
Francesco Francavilla (W/A/Cover)
While investigating a mysterious mass murder that leveled Colt City's mob bosses, Black Beetle gets wrapped up in a puzzling maze of clues. Could the appearance of a costumed criminal named Labyrinto be related to the destruction of the powerful organized-crime racket?
32 pages, $3.99, in stores on Feb. 20. 

B.P.R.D.: 1948 #5
Mike Mignola (W), John Arcudi (W), Max Fiumara (A), Dave Stewart (C), and Dave Johnson (Cover)
Paranoia plagues members of the team as one scientist begins to suspect Bureau members are being replaced by beings from another universe. A direct lead-in to next month's B.P.R.D.: Vampire by Gabriel Ba and Fábio Moon.
32 pages, $3.50, in stores on Feb. 20. 

B.P.R.D. HELL ON EARTH #104: THE ABYSS OF TIME PART 2 OF 2
Mike Mignola (W), Scott Allie (W), James Harren (A/Cover), and Dave Stewart (C)
Transported back to the Prehistoric times, a B.P.R.D. agent finds himself among a tribe of cavemen locked in battle with a group of monsters and the evil god they worship.
32 pages, $3.50, in stores on Feb. 13. 

BRIDE OF THE WATER GOD VOLUME 13 TP
Mi-Kyung Yun (W/A)
Mura — the goddess who's been trying to separate Habaek and his human bride Soah — forces Habaek into a showdown on Cheong-Yo Mountain, where she's most powerful. As a civil war erupts in the realms of the gods, the Emperor puts his own devious plan in motion to hurt Habaek and those he loves.
164 pages, black an white, $9.99, in stores on April 24. 

BUFFY THE VAMPIRE SLAYER SEASON 9 #18
Andrew Chambliss (W), Georges Jeanty (P/Variant cover), Dexter Vines (I), Michelle Madsen (C), and Phil Noto (Cover)
The remnants of magic left on earth are in danger . . . The Siphon is back, and he's more charged than ever before as he takes out one magical being after another, absorbing their power. Pulled into this battle to save the world — again — Buffy is partnered with Koh and Illyria to put a stop Severin.
32 pages, $2.99, in stores on Feb. 13. 

BUFFY THE VAMPIRE SLAYER: WILLOW — WONDERLAND #4
Christos Gage (W), Jeff Parker (W), Brian Ching (P), Jason Gorder (I), Michelle Madsen (C), David Mack (Cover), and Megan Lara (Variant cover)
Willow struggles to keep her cool when she discovers that her traveling partner — Marrack — isn't who she thought he was. With magic at her full disposal, she can easily convince him to spill any and all secrets (right?) while they continue their journey to get home with magic in tow . . .
32 pages, $2.99, in stores on Feb. 6. 

COLDER #4
Paul Tobin (W) and Juan Ferreyra (A/Cover)
Declan enters the realm of chaos, the eerie Boston inhabited by the mentally unstable, in search of the woman who cared for him. But with his body temperature rapidly dropping, he might not make it out in time…much less save the girl.
32 pages, $3.99, in stores on Feb. 6. 

THE CREEP HC
John Arcudi (W), Jonathan Case (A), and Tonci Zonjic (Cover)
A young boy puts a gun in his mouth and pulls the trigger. The police don't care — not about his death or the death of his best friend two months earlier. The dead boy's mom seeks help from an old flame that's employed as a detective. Will the detective's freakish appearance get in the way of uncovering the terrible secrets of these two teenagers? Collects issues #0-#4.
136 pages, $19.99, in stores on April 24. 

CREEPY COMICS #11
Gilbert Hernandez (W/A), Jamie S. Rich (W), J. Torres (W), Dan Braun (W), Peter Bagge (W/A), Joëlle Jones (A), Amy Reeder (A), and Chrissie Zullo (Cover)
February is when dear Uncle Creepy's fancy turns toward . . . scaring the bejeezus out of readers! Prepare to swoon at the bouquet of terror offered up by our team: Gilbert Hernandez (Love and Rockets) weaves a tale of love gone horribly wrong, Jamie S. Rich (It Girl and the Atomics) and Joëlle Jones (Hourse of Night) provide a peek at voyeuristic ghosts, and J. Torres (Jinx) and Amy Reeder (Batwoman) make you afraid to go into the water — or near your beloved! Plus, the Creepys find romance in Dan Braun and Peter Bagge's latest Creepy Family strips!
48 pages, black and white, $4.99, in stores on Feb. 13. 

CRIMINAL MACABRE: FINAL NIGHT — THE 30 DAYS OF NIGHT CROSSOVER #3
Steve Niles (W), Christopher Mitten (A), Michelle Madsen (C), and Justin Erickson (Cover)
Eben Olemaun is on the hunt and he'll rip both human and vampire limb from limb to get to the person who took everything from him — Federal Agent Alice Blood. Can Cal fight off the hordes of new vampires in time to save her?
32 pages, $3.99, in stores on Feb. 27. 

CRIMINAL MACABRE: THE CAL MCDONALD CASEBOOK VOLUME 1 HC
Steve Niles (W), Ben Templesmith (A), Kelley Jones (A), Casey Jones (A), Michelle Madsen (C), and Fiona Staples (Cover)
In the dark and gritty town of Los Angeles, one man stands between humans and . . . everything else. Cal McDonald, private detective with scotch for blood, investigates the cases that no one else will. Mummies — she-demons, frankenstein creations, and possessed cars. Collects Criminal Macabre: A Cal McDonald Mystery #1-#5, « A Letter from B.S. » from the Dark Horse comic Drawing on Your Nightmares, Love Me Tenderloin, Last Train to Deadsville #1-#4, Criminal Macabre: Supernatural Freak Machine #1-#5, Hairball, and the prose Savage Membrane.
560 pages, $34.99, in stores on April 10. 

CONAN THE BARBARIAN #13
Brian Wood (W), Mirko Colak (A), Dave Stewart (C), and Massimo Carnevale (Cover)
Conan and Bêlit find themselves enemies when they become involved in a military conflict in Shem! Left behind on the Tigress as Bêlit visits home, Conan follows, determined to prove he can survive the desert. When events spin beyond his control, the Cimmerian is drafted into an army storming a Shemite fortress — with Bêlit defending the ramparts!
32 pages, $3.50, in stores on Feb. 20. 

DRAGON AGE: THE WORLD OF THEDAS VOLUME 1 HC
Ben Gelinas (W), Mike Laidlaw (W), David Gaider (W), various (W), and various (A)
everything you need to know about the regions, religions, monsters, magic, and more! For dedicated fans, never before have the secrets of BioWare's epic fantasy been revealed so completely and so compellingly!
224 pages, $39.99, in stores on April 3. 

DARK HORSE PRESENTS #21
Neil Gaiman (W), Duane Swierczynski (W), Geoffrey Thorne (W), Michael Avon Oeming (W/A), Denis Medri (W/A), Gabriel Hardman (W/A), Corinna Bechko (W), Caitlín R. Kiernan (W), Michael T. Gilbert (W/A), Simon Roy (W/A), Jason Wordie (W/A), Shannon Wheeler (W/A), Paul Chadwick (A), Eric Nguyen (A), Todd Harris (A), Steve Lieber (A), and Greg Ruth (Cover)
Neil Gaiman (Sandman, American Gods) teams with Paul Chadwick (Concrete) for « The Day the Saucers Came »! Plus, three new series debut this month, including work by Simon Roy (Prophet) Shannon Wheeler (Too Much Coffee Man), and Arcade Boy by Denis Medri!
80 pages, $7.99, in stores on Feb. 20. 

Rob Reger (W), Mariah Huehner (W), Emily Ivie (A/Cover), Buzz Parker (Cover), and Winston Smith (Variant cover)
Emily's ready to rock 'n' roll, but to attain her dream of making the strangest, coolest tunes ever to grace a radio, she needs to learn to play with others — no easy task with five styles in the mix. There's a chance that the group can make it big if they find a common tune.
32 pages, $3.99, in stores on Feb. 27. 

EX SANGUINE #5
Tim Seeley (W/A/Cover), Joshua Scott Emmons (W), and Carlos Badilla (C)
The vampire Saul Adams and a federal agent (who's in the know about the undead) battle over the murdered body of her partner . . . but their death match is interrupted when an unlikely ally (and romantic interest) intervenes . . .
32 pages, $3.99, in stores on Feb. 13. 

FEAR AGENT LIBRARY EDITION VOLUME 2 HC
Rick Remender (W), Tony Moore (A/Cover), Jerome Opeña (A), Kieron Dwyer (P), John Lucas (I), Lee Loughridge (C), and Michelle Madsen (C)
The outlook isn't sunny for Heath Huston or his ensemble of Fear Agents — planet Earth is infested by Feeder aliens, robotic conquerors are manipulating the universe through time travel, and Heath discovers a traitor in their midst! This second volume of the deluxe Fear Agent Library Edition collects issues #17-#32 of the popular series, and also includes Tales of the Fear Agent bonus stories and a massive gallery of covers, sketches, and pin-ups!
480 pages, $49.99, in stores on April 27
GHOST #4
Kelly Sue DeConnick (W) and Phil Noto (A/C/Cover)
The champagne is poured and the chandeliers are hung for Chicago Mayor Bobby Chamber's annual Black and White Ball — but Ghost, Vaughn, and Tommy are crashing the party, determined to stop the imposter before he claims another life and tears open a rift between two worlds!
32 pages, $2.99, in stores on Feb. 6. 

HELLBOY IN HELL #3
Mike Mignola (W/A/Cover) and Dave Stewart (C)
Hellboy meets more of his family members, and it's not a fond reunion, as blood sprays through the air in Hell.
32 pages, $2.99, in stores on Feb. 6. 

THE MASSIVE #9
Brian Wood (W), Garry Brown (A), Dave Stewart (C), J. P. Leon (Cover)
When explosive new information arises about the seemingly utopian oil-rig nation that has divided the crew of the Kapital, Callum Israel is forced to deal with the likely dissolution of Ninth Wave. But what does that mean for The Massive?
32 pages, $3.50, in stores on Feb. 28. 

MIND MGMT #8
Matt Kindt (W/A)
agent who brought it down the first time, will do anything to stop it! The next stop in Lyme's recruitment drive brings he and investigator Meru to a quiet university where another defector teaches, but when the agents on their tail arrive, everything goes to hell! More secrets come out and the danger rises as MIND MGMT's second arc heats up!
32 pages, $3.99, in stores on Feb. 20. 

MIND MGMT VOLUME 1 HC
Matt Kindt (W/A)
Reporting on a commercial flight where everyone aboard lost their memories, a young journalist stumbles onto a much bigger story, the top-secret Mind Management program. Her ensuing journey involves weaponized psychics, hypnotic advertising, talking dolphins, and seemingly immortal pursuers, as she attempts to find the flight's missing passenger, the man who was MIND MGMT's greatest success — and its most devastating failure. But in a world where people can rewrite reality itself, can she trust anything she sees? Collects MIND MGMT #1-#6.
200 pages, $19.99, in stores on April 3. 

NINGEN'S NIGHTMARES TP
J. P. Kalonji (W/A) and Dan Jackson (C)
In ancient Japan, a witch named Hannya seeks to use the warrior-monk Ningen's enlightened body and spirit to resurrect the demon-samurai Atsumori and unleash an era of chaos! After leaving the safety of his temple to protect defenseless commoners, Ningen soon finds that several colorful bounty hunters are on his trail!
120 pages, black and white, $12.99, in stores on April 17. 

NUMBER 13 #3
Robert Love (W/A/Cover), David Walker (W), Michelle Davies (C), Dana Shukartis (I), and Diego Simone (C)
The adventures of the boy known as Number 13 draws to an epic conclusion, and the fate of the world hangs in the balance! Caught in the middle of a deadly battle between the Infected and the Immune, Number 13 learns the shocking truth behind his creation and the purpose of his existence. Concludes the storyline launched in Dark Horse Presents.
32 pages, $3.99, in stores on Feb. 20. 

OH MY GODDESS! VOLUME 44 TP
Kosuke Fujishima (W/A)
As Urd summons her demonic potential to defeat the machine menacing her sister, Skuld stands by with a holdout bomb should things go out of control . . . but they may already be out of control, as Belldandy is forced to play her own last, unexpected card . . . offering Keiichi the chance to cancel their contract!
168 pages, black and white, $12.99, in stores on April 10. 

R.I.P.D.: CITY OF THE DAMNED #4
Peter Lenkov (W), Jeremy Barlow (W), Tony Parker (A), Michelle Madsen (C), and Dave Wilkins (Cover)
Intent on bringing the City of the Damned down, R.I.P.D. officers Roy Pulsipher and Crispin Mather fight their way to the city's heart, but as its secrets unravel, so too does their partnership — creating a rift that threatens their mission and an outcome that still reverberates a hundred years later.
32 pages, $3.50, in stores on Feb. 27. 

THE SAVAGE SWORD OF CONAN VOLUME 13 TP
Charles Dixon (W), Larry Yakata (W), Don Kraar (W), Gary Kwapisz (P), Dave Simons (P/I), Andy Kubert (P/I), Ernie Chan (I), and Doug Beekman (Cover)
As the barbarian mercenary Conan roams the lands of Hyboria, selling his sword to the highest bidder, the siren lure of wine, women, and treasure is often more dangerous than any armed adversary. While Conan's skills are more than a match for any warrior, avarice is an enemy against which a blade is of little use! Collects Marvel's Savage Sword of Conan the Barbarian #131-140.
528 pages, black and white, $19.99, in stores on April 3. 

STAR WARS #2
Brian Wood (W), Carlos D'Anda (A), Gabe Eltaeb (C), and Alex Ross (Cover)
A cagey young Imperial officer seems to anticipate the Rebels' every move, so Princess Leia forms a « stealth squadron » — including Luke Skywalker — to expose a suspected spy within their ranks. Meanwhile, Han Solo and Chewbacca run afoul of bounty hunter Boba Fett, and the Emperor sends Darth Vader on a secret mission!
32 pages, $2.99, in stores on Feb. 13. 

STAR WARS: AGENT OF THE EMPIRE — HARD TARGETS #5
John Ostrander (W), Davide Fabbri (P), Christian Dalla Vecchia (I), Wes Dzioba (C), and Stephane Roux (Cover)
Everyone — including Boba Fett — is after the young Count Dooku. As Cross and the Count's loyal security guard attempt to whisk the boy to safety, they are surrounded by enemies! In the past, Cross had the power and authority of the Empire behind him. Now he has nothing but his fists!
32 pages, $2.99, in stores on Feb. 20. 

STAR WARS: DARK TIMES — FIRE CARRIER #1
Randy Stradley (W), Gabriel Guzman (A), Garry Henderson (C), and Douglas Wheatley (Cover)
Jedi Master K'Kruhk is on the run with a group of young Padawans. In a galaxy suddenly hunting Jedi, they are forced to land on an Imperial-run planet, hiding in the refugee camp, among other beings who were displaced by the Clone Wars. But K'Kruhk senses there is something wrong!
32 pages, $2.99, in stores on Feb. 6. 

STAR WARS: DAWN OF THE JEDI — THE PRISONER OF BOGAN #4
John Ostrander (W), Jan Duursema (P), Dan Parsons (I), Wes Dzioba (C), and David Michael Beck (Cover)
Even as the Je'daii close in on the mysterious Xesh and his mad ally Daegen Lok, a third party has entered the chase — a powerful woman from Xesh's past. Meanwhile, Lok has sought the help of old enemies to help him attain a common goal — the downfall of the Je'daii!
32 pages, $3.99, in stores on Feb. 27. 

STAR WARS: KNIGHT ERRANT VOLUME 3 — ESCAPE TP
John Jackson Miller (W), Marco Castiello (P), Andrea Chella (P), Vincenzo Acunzo (I), Michael Atiyeh (C), and Benjamin Carré (Cover)
Joining a team hunting for a relic of extraordinary evil, Kerra hopes their search will reveal the truth about her missing parents — before it leads the Sith to a tool of ultimate destruction! But Kerra's desire to find her lost family is clouding her judgment. If the relic falls into Sith hands, the galaxy is doomed! Collects the five-issue miniseries.
120 pages, $18.99, in stores on April 10. 

THE STRAIN #11
David Lapham (W), Mike Huddleston (A), Dan Jackson (C), and E. M. Gist (Cover)
Cornered and on the run in the dark home of a goth-rock superstar, the Master heads for the high ground as Dr. Ephraim Goodweather and his companions discover the ultimate vampire nest. Can Goodweather and his compatriots defeat this monstrous bloodsucker?
32 pages, $3.50, in stores on Feb. 13. 

TO HELL YOU RIDE #3
Lance Henriksen (W), Joseph Maddrey (W), Tom Mandrake (A/Cover), and Cris Peter (C)
Our drunken, haunted hero visits the scene of his grandfather's execution, recalling the stories that have cursed the land, while nearby the casual and the well-off bathe in blood. 
32 pages, $3.99, in stores on Feb. 13.