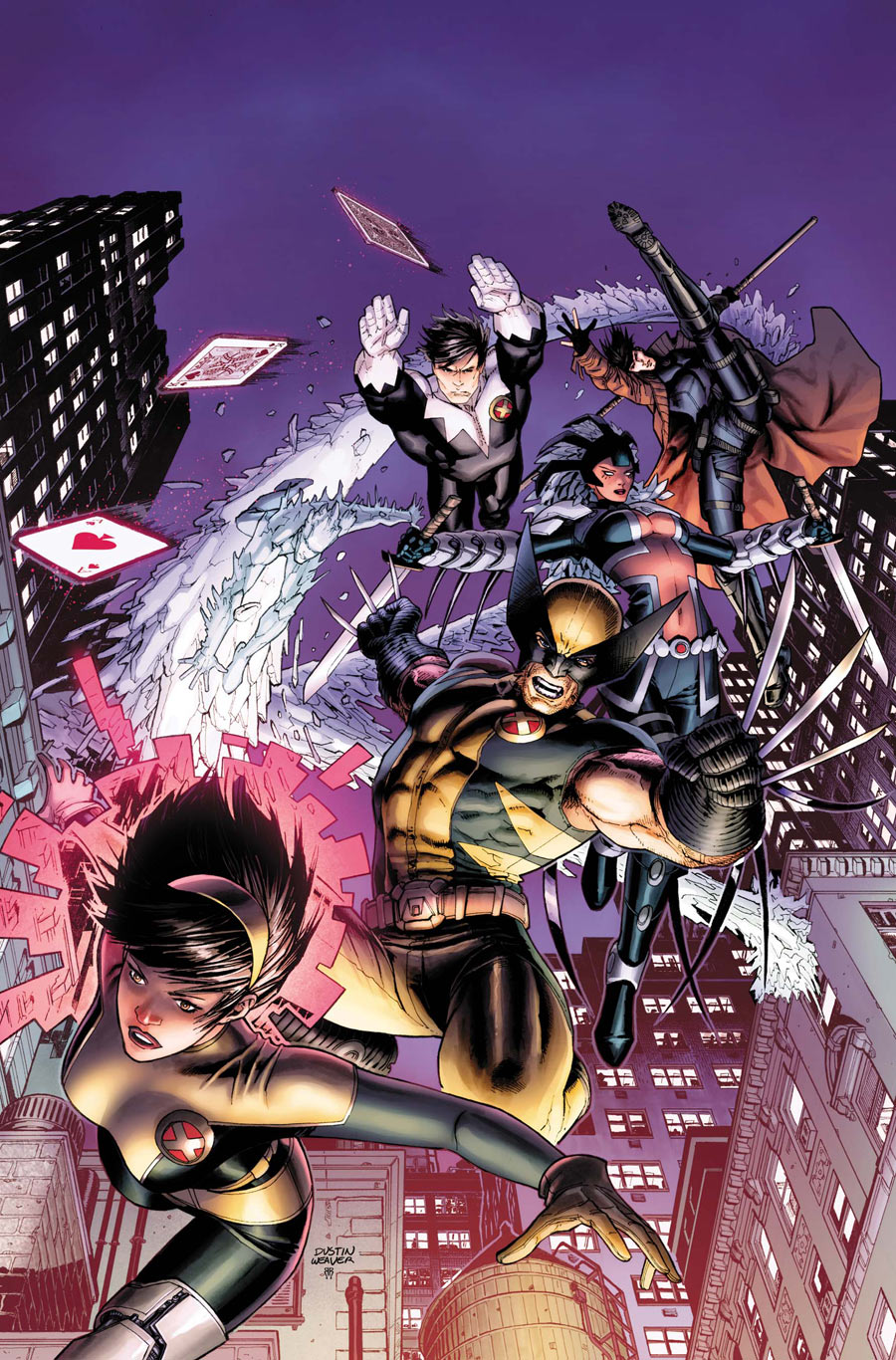 Marjorie Liu sur Astonishing X-Men 
Alors voilà la meilleure nouvelle du mois ! oui bien plus enthousiasmante que Avengers VS X-Men, de quoi je parle : de l'arrivée de Marjorie Liu au scénario de Astonishing X-Men ! Et oui la nouvelle équipe créative composée de Greg Pak et Mike McKone n'aura duré que 4 épisodes, puisque Liu et Mike Perkins reprendront la série au 48.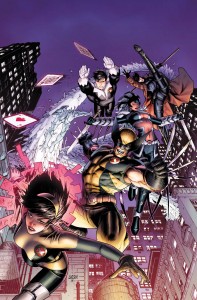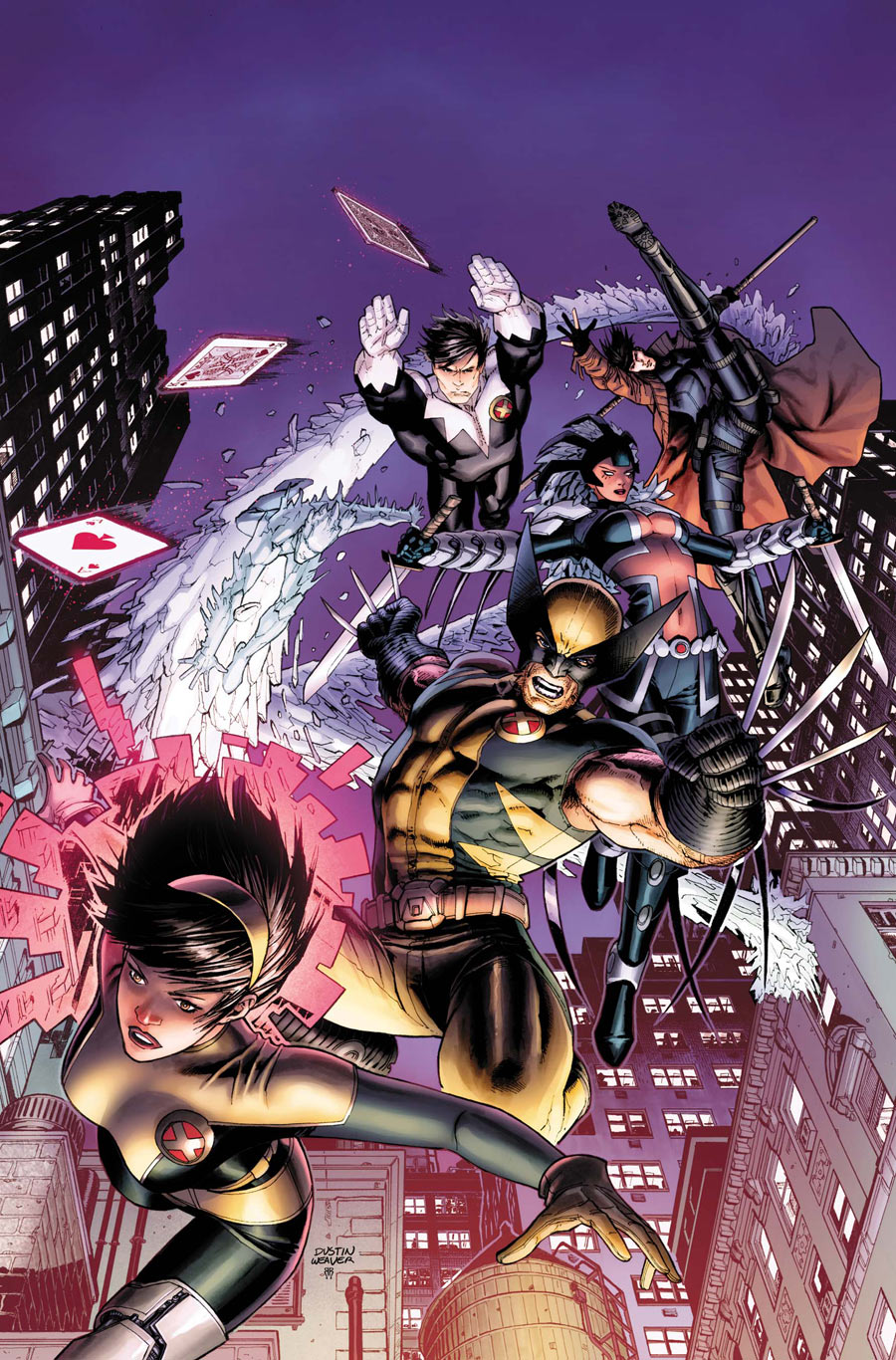 Outre ce changement, le titre changera aussi de camp, puisque du côté de Cyclope le titre passera du côté de Wolverine. L'équipe comptera Warbird, Northstar, Gambit, Cecilia Reyes, Iceman et Karma. Outre le côté relationnel, toujours bien mis en avant par la scénariste, on aura quand pas mal d'action avec le retour des maraudeurs dans le 1er arc.
Malheureusement, du moins pour l'instant, X-23 n'apparaîtra pas dans le titre, et c'est dommage.
Sinon c'est vraiment une très bonne nouvelle, car j'ai adoré son travail sur X-23 et je trouve normal qu'une scénariste de son calibre ait enfin un titre si ce n'est de premier plan, du moins bien plus exposé.
Sollicitations Mars 2012 : Aspen Comics

FATHOM: KIANI (vol 2) #0
Vince Hernandez – writer / Oliver Nome – art / John Starr – colors
The Blue's fiercest warrior returns as FATHOM: KIANI vol 2 begins!
In Volume One, she discovered her true identity. Later, she was labeled a dissident by her own people. Finally, she was killed by Aspen Matthews…
Now, Kiani is back—and she's pissed!
This all-new Fathom saga kicks off with the return of one of the Aspen Universe's favorite heroines, Kiani, as she returns to the awe-inspiring underwater world of the Blue seeking vengeance for her past! The neutral truce between the Humans and the Blue has taken an emotional toll on the inhabitants under the surface—and their future as a unified body remains uncertain. Now, all bets are off as Kiani's true power and capabilities—as well as shocking secrets from the past– are revealed in this pulse-pounding zero issue!
Brought to you by Vince Hernandez, Oliver Nome and John Starr, this debut zero issue features a brand-new 12-page story that sets the stage for next month's upcoming premiere of FATHOM: KIANI vol 2 #1. Accompanied by an additional sketchbook section and never before seen designs and art, make sure to dive right in and pick up,FATHOM: KIANI!!
FATHOM: KIANI (vol 2) #0 is in stores March 7th, 2012!
DEAD MAN'S RUN #3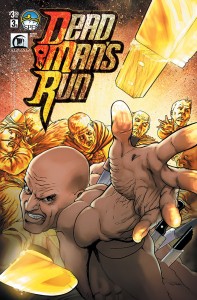 Greg Pak – Writer / Tony Parker – Art / David Curiel – Colors
From acclaimed "Hulk" writer Greg Pak, legendary "Walking Dead" producer Gale Anne Hurd, and Tony Parker, artist of the Eisner-nominated "Do Androids Dream of Electric Sheep", comes the biggest blockbuster series of the new year – DEAD MAN'S RUN!
In their attempt to escape the fortified terror of Hell, cartographer Sam Tinker and his motley crew of criminals and madmen discover that in this prison, a new horror looms around every bend. But the group's biggest shock comes when they discover Sam has a secret of his own— that could lead to all their deaths! Discover just how far a good man will go to save his innocent sister from the depths of Hell!
DEAD MAN'S RUN #3 is in stores March 14th, 2012!
Justice League 4 : variant cover par Andy Kubert 
Il y a des dessinateurs qu'on aimerait voir plus souvent, et Andy Kubert en fait partie. En attendant son travail sur Action Comics, il signe une variant cover de Justice League 4 :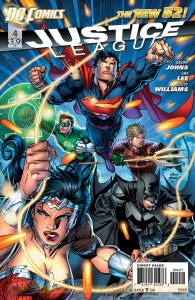 Batman 5 : variant cover par Chris Burhnam 
Découvert sur Batman Inc, Chris Burhnam est vraiment l'une des révélations graphiques de DC cette année, et il signe un variant cover pour le Batman 5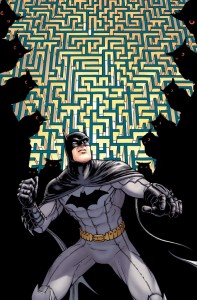 L'affiche de Ghost Rider : spirit of vengeance
Bien entendu il s'agit sans doute du film le plus attendu de l'année prochaine, je parle bien sûr de la suite de Ghost Rider avec Nicolas Cage dans le rôle titre. Ah la la qu'est ce que je l'attends ce film, bien plus que Dark Knight Rises ou Avengers.
Bon plus sérieusement, les commentaires sur les premiers visionnages du film ne sont pas extraordinaires, malgré un 1er teaser qui était bien plus engageant que ce qu'on le pouvait penser.
En attendant  ce chef d'oeuvre du 7e art, voici l'affiche :