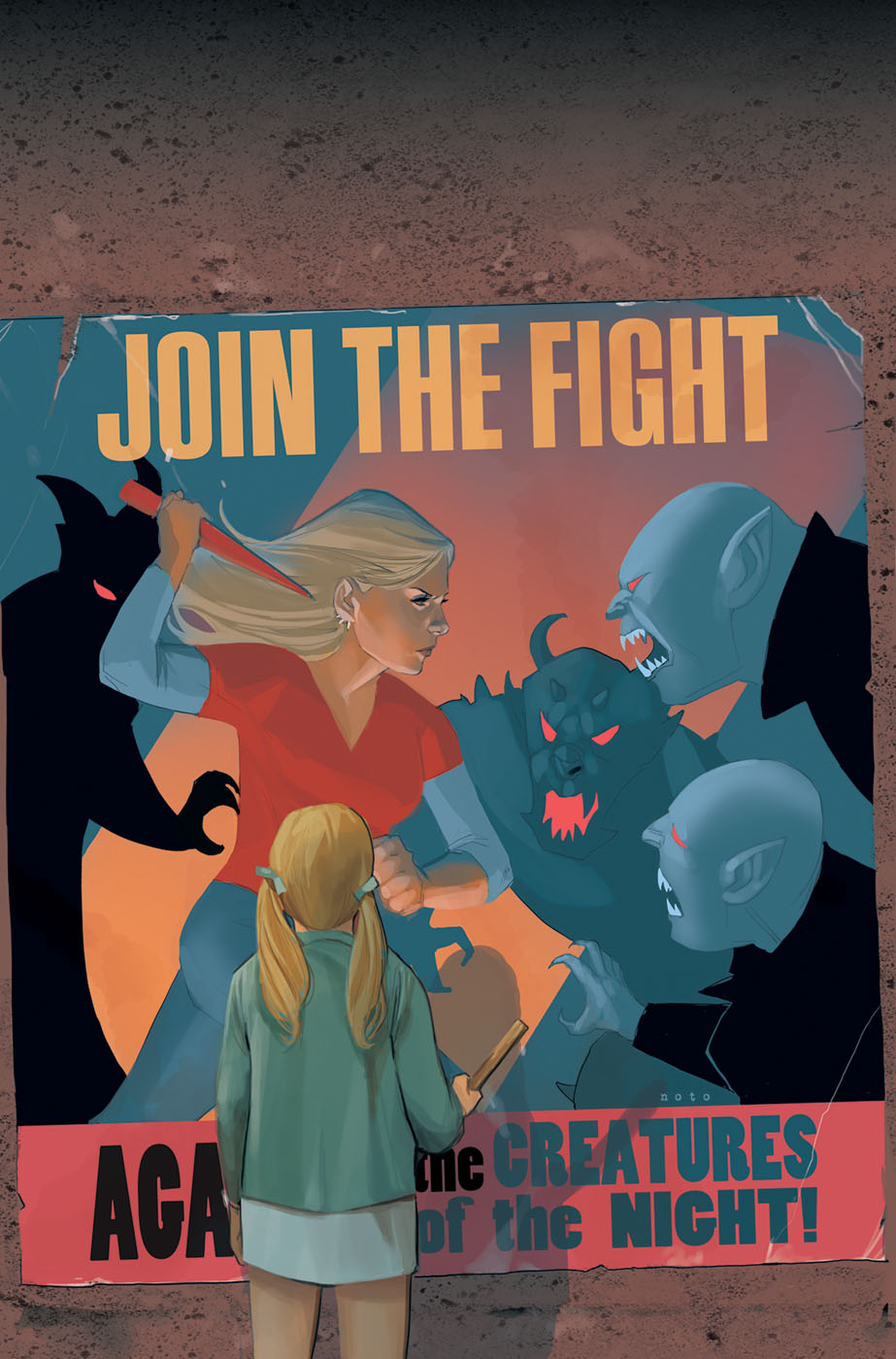 Et voici les sollicitations Dark Horse pour le mois d'Octobre ! au programme toujours une pelletée de titres BPRD (mais c'est pas moi qui vais m'en plaindre  ), toujours les séries du Whedonverse (Buffy, Angel &Faith et Spike ) à suivre. Mais aussi certains titres écrits par Brian Wood comme Conan et son creator owned Massive. Et pour les fans pas mal de titres Star Wars.
THE ADVENTURES OF DR. MCNINJA VOLUME 2: TIMEFIST TP
Chris Hastings (W/A) and Anthony Clark (C)
More adventure than your puny mind can handle as the doctor and the whole McNinja clan battle pirates, clones, sentient dinosaurs, haunted spaceships, and sibling rivalry! Award-winning cartoonist Chris Hastings's riotously funny, time-bending series returns with all-new tales of monsters, mayhem, and the occasional mustache. Features a crossover story with smash hit Axe Cop!
232 pages, $19.99, in stores on Dec. 5. 

Christos Gage (W), David Lapham (A), Lee Garbett (P), Derek Fridolfs (I), Dan Jackson (C), and Steve Morris (Cover), and Rebekah Isaacs (Variant cover)
One-time friends Angel and Whistler attempt to hash things out, each giving the other a final chance to either save himself or succumb to battle. Plus, a peek into the past of villainous siblings Pearl and Nash . . .
32 pages, $2.99, in stores on Oct. 31. 

Mike Mignola (W/Variant cover), John Arcudi (W), Max Fiumara (A), Dave Stewart (C), and Dave Johnson (Cover)
The Nazi occult bureau threatened to destroy the peace that followed the end of World War II. One year after the war, Professor Bruttenholm, guardian of the child Hellboy, enlisted a special task force to connect the dots between a series of massacres and a mad vampire nobleman. Now the B.P.R.D. launches an investigation of an atomic-fueled space-travel experiment that's apparently unleashed horrific monsters in the Utah desert. 
32 pages, $3.50, in stores on Oct. 17. 

B.P.R.D. HELL ON EARTH #100: THE RETURN OF THE MASTER
Mike Mignola (W), John Arcudi (W), Tyler Crook (A), Dave Stewart (C), and Ryan Sook (Cover)
A special B.P.R.D. task force reach the stronghold of a mad Russian scientist and his cult of followers only to find themselves trapped in a deadly fortress full of horrific black magic.
32 pages, $3.50, in stores on Oct. 31. 

B.P.R.D. HELL ON EARTH VOLUME 4: THE DEVILS' ENGINE AND THE LONG DEATH TP
Mike Mignola (W/Cover), John Arcudi (W), James Harren (A), Tyler Crook (A), and Dave Stewart (C)
Agent Johann, the ectoplasmic man, leads a special task force through the monster-filled Northwest woods in order to hunt down and kill the man he blames for leaving him a disembodied spirit. In the Southwest, agent Devon and the psychic crust punk Fenix form an uneasy alliance in order to escape a horde of giant bat-faced monsters.
176 pages, $19.99, in stores on Dec. 5. 

BILLY THE KID'S OLD TIMEY ODDITIES AND THE ORM OF LOCH NESS #1
Eric Powell (W/Variant cover), Kyle Hotz (W/A/Cover), Tracy Marsh (W), and Daniel Brown (C)
The world believes the notorious outlaw Billy the Kid was killed by Pat Garrett, the Kid is very much alive, the hired gun of a traveling spectacle of biological curiosities — or « freaks, » as Billy calls them. Billy and crew head to Loch Ness to rescue their lizard-skinned comrade from Count Dracula.
32 pages, $3.50, in stores on Oct. 16. 

BUFFY THE VAMPIRE SLAYER SEASON 9 #14
Jane Espenson (W), Karl Moline (P), Andy Owens (I), Michelle Madsen (C), Phil Noto (Cover), and Georges Jeanty (Variant cover)
Buffy television scribes Jane Espenson and Drew Z. Greenberg take readers on a special two-part adventure where a new kind of Slayer emerges in a world without magic! As the zompire epidemic threatens a small California town, Slayer and Watcher join forces to eradicate an overwhelming new evil.
32 pages, $2.99, in stores on Oct. 10. 

BUFFY THE VAMPIRE SLAYER SEASON 8 LIBRARY EDITION VOLUME 3 HC
Joss Whedon (W), Jane Espenson (W), Steven S. DeKnight (W), Drew Z. Greenberg (W), Jim Krueger (W), Doug Petrie (W), Georges Jeanty (P), Cliff Richards (P), Karl Moline (P), Camilla d'Errico (A), Andy Owens (I), Michelle Madsen (C), and Jo Chen (Cover)
In a strange turn of events, Buffy begins to experience Twilight's reach through the growing mass popularity of vampires — they even have a spokesperson with a reality TV show, Harmony Kendall! Rebel Slayer Faith continues on her journey to help other directionless Slayers, and Slayer Simone has also come back onto the Scoobies' radar. Meanwhile, Dawn finally deals with her ongoing growing pains. Collects Buffy Season 8 #21–#30, and, from MySpace Dark Horse Presents, « Harmony Bites », « Harmony Comes to the Nation », and « Vampy Cat Play Friend ».
304 pages, $29.99, in stores on Dec. 12. 

BUFFY THE VAMPIRE SLAYER SEASON 9 VOLUME 2: ON YOUR OWN TP
Andrew Chambliss (W), Scott Allie (W), Georges Jeanty (P), Cliff Richards (P), Karl Story (I), Andy Owens (I), Dexter Vines (I), Michelle Madsen (C), and Jo Chen (Cover)
With the Scooby gang on the skids, Buffy finds herself increasingly alone. When faced with some tough decisions grounded in « real world » problems (i.e., not the slaying of pesky demons), Buffy is determined to make her own choices, but that doesn't mean she won't need a little handholding along the way. Cue Spike, compelled to stand by his best friend in her moment of need. Together they'll tackle the increasing zompire population and a rogue Slayer out for blood. Collects Buffy Season 9 #6–#10; and « Buffy the Vampire Slayer: In Space No One Can Hear You Slay! » from Free Comic Book Day 2012.
144 pages, $17.99, in stores on Dec. 5. 

BUFFY THE VAMPIRE SLAYER: SPIKE #3
Victor Gischler (W), Paul Lee (P), Andy Owens (I), Jenny Frison (Cover), and Steve Morris (Variant cover)
Spike meets a demon in distress and a familiar, exceptionally nasty duo that are all after something buried in the rubble formerly known as Sunnydale. For a vampire with a soul and an aching heart, dabbling in a little villainy is a welcome distraction. But Spike will have to beware if the distraction becomes too much to handle . . .
32 pages, $2.99, in stores on Oct. 24. 

CONAN THE BARBARIAN #9
Brian Wood (W), Vasilis Lolos (A), Dave Stewart (C), and Massimo Carnevale (Cover)
Brian Wood and Vasilis Lolos's « Border Fury » concludes, as the secret behind Conan's impostor is revealed! Separated on Cimmeria's frozen plains, Conan and Bêlit each fight handicapped while facing a deadly foe — Conan by the unexpected identity of his pretender and Bêlit by debilitating snow blindness!
32 pages, $3.50, in stores on Oct. 19. 

THE CREEP #2
John Arcudi (W), Jonathan Case (A), and Ryan Sook (Cover)
The case that Oxel couldn't give up on has sucked him in deeper as he looks for answers. But why? Not for money, not even for curiosity, so why? What sins can he hope to uncover — or wash away?
32 pages, $3.50, in stores on Oct. 10. 

CREEPY COMICS #10
H. P. Lovecraft (W), Doug Moench (W), Matt Weinhold (W), John Arcudi (W), Jim & Ruth Keegan (W/A), Dan Braun (W), Bob Jenney (W/A), Kelley Jones (A), Darick Robertson (P), Richard Corben (A), Peter Bagge (A), Bob Jenney (A), Richard P. Clark (I), and E. M. Gist (Cover)
In honor of the greatest horror writer of them all, Uncle Creepy presents an all-Lovecraft special. We're not worthy! We're not worthy! Leading off with the twist-filled conclusion to Doug Moench and Kelley Jones's mind-blowing « The Lurking Fate That Came to Lovecraft, » this issue also includes takes on the master from the teams of John Arcudi/Richard Corben and Matt Weinhold/Darick Robertson, a classic reprint of « The Rats in the Walls, » and a variety of other Lovecraft-inspired features! For once even Uncle Creepy is scared!
48 pages, black and white, $4.99, in stores on Oct. 3. 

DARK HORSE PRESENTS #17
John Layman (W), David Chelsea (W/A), Carla Speed McNeil (W/A/Cover), Tony Puryear (W/A), Phil Stanford (W), Jimmy Palmiotti (W), Justin Gray (W), Michael T. Gilbert (W/A), Michael Avon Oeming (W), Colin Lorimer (W/A), Sam Kieth (A), Richard Corben (A), Patric Reynolds (A), Tony Akins (A), and Victor Santos (A)
This issue features the return of Colin Lorimer's UXB and Michael T. Gilbert's Mr. Monster! Plus, another Edgar Allan Poe story adapted by Will Eisner Hall of Fame inductee Richard Corben and a new short written by Michael Avon Oeming and illustrated by Victor Santos!
80 pages, $7.99, in stores on Oct. 24. 

DARKSIDERS II: DEATH'S DOOR VOLUME 1 HC
Andrew Kreisberg (W), Roger Robinson (A), Michael Atiyeh (C), and Joe Madureira (Cover)
Delving into the days before the Apocalypse, Darksiders II: Death's Door is a pivotal contribution to the world of the anticipated new game! Created in collaboration with Joe Madureira's Vigil Games, this original story follows Death, one of the Four Horsemen of the Apocalypse, on a mission to destroy a rogue demon. Chasing the creature across magical realms and even through time, Death takes on a heart-pounding adventure that reveals some of the greatest mysteries of the games! Reveals essential secrets from the world of the upcoming game! Collects issues #0-#5 of the digital-only series.
64 pages, $12.99, in stores on Dec. 26. 

EERIE PRESENTS EL CID HC
Budd Lewis (W), Gonzalo Mayo (A), Bernie Wrightson (A), and Sanjulian (Cover)
Rodrigo Díaz de Vivar — also known to historians as El Cid — was an eleventh century Spanish military commander who led both Christians and Moors into battle. In the pages of Eerie magazine, however, writer Budd Lewis and artist Gonzalo Mayo transform El Cid into a larger-than-life fantasy warrior, battling dragons, trolls, and sirens for his life — and demons for his soul! This deluxe hardcover collects every El Cid adventure that ran in Warren Publishing's Eerie magazine in the mid-1970s, featuring the elaborately detailed artwork of Mayo, plus Eerie's original historical background feature.
96 pages, black and white, $15.99, in stores on Dec. 26. 

EX SANGUINE #1
Tim Seeley (W/A/Cover), Josh Emmons (W), and Carlos Badilla (C)
One's a natural born killer — a remorseless hunter restlessly prowling the night for victims to quench an unnatural bloodlust. The other's a vampire. A bored vampire. His centuries of existence have left him world weary and detached, until one day his thirst is reinvigorated when the deadly and intricate work of the Sanguine Killer catches his eyes.
32 pages, $3.99, in stores on Oct. 17. 

FORBIDDEN WORLDS ARCHIVES VOLUME 1 HC
Richard E. Hughes (W), Al Williamson (P), Ogden Whitney (A), Paul Reinman (A), Edvard Moritz (A), Lin Streeter (A), King Ward (A), Paul Cooper (A), Charlie Sultan (A), Wally Wood (I), Frank Frazetta (I), and Joe Orlando (I)
Microscopic Roman centurions? Elderly ghosts clobbering gangsters? A haunted vintage of French wine? No conceit is too strange for Forbidden Worlds, the playfully bizarre anthology series that hit newsstands in 1951 and continued for 145 outlandish issues! Comic-book giants Al Williamson, Wally Wood, Frank Frazetta, and Ogden Whitney helped to illustrate these pre-Comics Code gems! Issues #1 to #4 of the rare and fascinating Forbidden Worlds are now gathered into an archival hardcover, featuring the first in a series of introductory essays by comic-book historian and connoisseur of the obscure, Dan Nadel (Art Out of Time: Unknown Comics Visionaries, 1900-1969)!
264 pages, $49.99, in stores on Dec. 12. 
Kelly Sue DeConnick (W) and Phil Noto (A/C/Cover)
The enigmatic Ghost, along with paranormal investigators Tommy and Vaughn, takes to the streets of Chicago in search of the crystal-powered machine that first conjured her, hoping to find clues to her mysterious past life. But the machine's original owners have a deadly agenda of their own. Picking up right where Ghost #0 left off, Ghost #1 continues the reimagining of Dark Horse's greatest heroine!
32 pages, $2.99, in stores on Oct. 10. 

GHOST OMNIBUS VOLUME 3 TP
Eric Luke (W), Martin Lodewyk (W), Ivan Reis (P), H. M. Baker (P), John Cassaday (P), Randy Emberlin (I), Bernard Kolle (I), Gary Martin (I), Chris Chalenor (C), and Tony Harris (Cover)
If you don't believe that life is tough when you're dead, ask the spectral avenger Ghost. It isn't easy chasing your murderers through the blood and slime of the Arcadia underworld, but when your dead sister returns to wreak vengeance on the entire city, being dead seems like small potatoes compared to fighting your own Silhouette! Collects Ghost (first series) #27-#36, Ghost Special #2, Ghost Special #3, and « The Woes of Sinful Bachelors » from Dark Horse Presents #145–#147.
368 pages, $24.9, in stores on Dec. 19. 

THE GOON #43
Eric Powell (W/A/Cover) and Mark Buckingham (A)
When Sproule's Biological Curiosities and Wild West Extravaganza pulls into town on Halloween, it's all tricks and little treats for Goon and company. The cast of Billy the Kid's Old Timey Oddities guest-star in this multigenerational mystery. Includes a black-and-white Goon short illustrated by Mark Buckingham.
32 pages, $3.50, in stores on Oct. 21. 

GRANDVILLE BETE NOIRE HC
Bryan Talbot (W/A/Cover)
The baffling murder of a famed Parisian artist in his locked and guarded studio takes the tenacious Detective Inspector LeBrock of Scotland Yard and his faithful adjunct, Detective Ratzi, into the cutthroat Grandville art scene to track the mysterious assassin. As the body count mounts and events spiral out of control, the investigation points to Toad Hall, where a cabal of industrialists and fat cats plot the overthrow of the French State . . . by use of steam-driven automaton soldiers!
104 pages, $19.99, in stores on Dec. 12. 

GRENDEL OMNIBUS VOLUME 2: THE LEGACY TP
Matt Wagner (W/A), Diana Schutz (W), Tim Sale (A), Arnold Pander (A), Jacob Pander (A), and Bernie Mireault (A)
The legacy of Hunter Rose lives on through the tortured life of Rose's adopted daughter Stacy, and once again finds full bloom in Stacy's own daughter Christine Spar. Reviving Grendel's reign of terror, Spar leads the way for its murderous identity to claim more hosts, each more powerful than the last, and more malicious! This volume also contains Wagner's return as writer and artist, in a series of groundbreaking stories looking back on the career of Hunter Rose. Collects Devil Tales, Devil Child, Devil's Legacy, and The Devil Inside trade paperbacks.
552 pages, $24.99, in stores on Dec. 5. 

MARVEL CLASSIC CHARACTER SERIES 2 #5: IRON MAN
The fifth and final release in series 2 is Iron Man, featured in his sleekf, red and gold armor that was first shown in Tales of Suspense #48, setting the tone for the Iron Man we know today. This particular pose though is taken from an Iron Man pinup from Tales of Suspense #61, art by Don Heck.
Limited to 750 numbered pieces Packaged in its own tin box, with a pin-back button and character booklet, measures 5 3/4″ tall, $49.95, in stores on Nov. 21 

THE MASSIVE #5
Brian Wood (W), Garry Brown (A), Dave Stewart (C), J. P. Leon (Cover)
Running low on crucial supplies, the crew of the Kapital head for a supposedly abandoned science station in Antarctica. But when Mary, second in command aboard the Kapital, and Ryan, the only American aboard, find the station occupied, a supply run turns into a deadly fight for survival.
32 pages, $3.50, in stores on Oct. 19. 

MICHAEL AVON OEMING'S THE VICTORIES #3
Michael Avon Oeming (W/A/Cover) and Nick Filardi (C)
Faustus's haunted past catches up to him when he's sent to recover a childhood friend gone AWOL. Meanwhile, armed with Faustus's deepest secret, the Jackal continues his mission to turn the hero into a bloodthirsty killer.
32 pages, $3.99, in stores on Oct. 17. 

MIND MGMT #6
Matt Kindt (W/A/Cover)
Henry Lyme's past is revealed, but investigator Meru wasn't prepared for Lyme's shocking confession about tragedies in her own life. Learning that her world-spanning journey has been just another part of the psychic spy's game, Meru fights back, as MIND MGMT's first arc reaches its twist-filled climax!
24 pages, $3.99, in stores on Oct. 24. 
Tom Morello (W), Scott Hepburn (A), Dan Jackson (C), and Massimo Carnevale (Cover)
The odds have never been better for Orchid and her Shadow Rebels as they rally the troops and take the offensive. Seeking to squash the rebellion before it gains any more ground, vicious dictator Tomo Wolfe pulls out all the stops, revealing new monstrosities and abominable weapons that will push Orchid to her limits . . . or kill her.
32 pages, $3.50, in stores on Oct. 10. 

ORCHID VOLUME 2 TP
Tom Morello (W), Scott Hepburn (A), Dan Jackson (C), and Massimo Carnevale (Cover)
Continue Orchid's epic adventure in the second chapter of the comic-book opus. Follow Orchid and her compatriots as they head to the fearsome Fortress Penuel in a seemingly hopeless attempt to rescue a rebel leader before his execution. The numbers are stacked against them, but a secret weapon just might help them succeed and escape with their lives. Collects issues #5-#8 of the Orchid series.
112 pages, $17.99, in stores on Dec. 26. 

SILVER STREAK ARCHIVES VOLUME 2 HC
Jack Cole (W/A), Bob Wood (W/A), Fred Guardineer (W/A), Richard Norman (W/A), Jack Binder (W/A), C. Formes (W), Don Rico (W/A), Walter Galli (W/A), Art Helfant (W/A), and D. B. Icove (W/A)
This deluxe hardcover volume collects issues #10 to #13, which were first published in the tense summer of 1941 — just before America entered World War II! It's no coincidence that Silver Streak #10 introduced Captain Battle, a wounded veteran of the first World War dedicated to stopping the second one from ever happening! Featuring action-packed stories by Jack Cole (Plastic Man) and Bob Wood (Crime Does Not Pay), the indispensable Silver Streak Archives Volume 2 also reprints every gag strip, puzzle page, and prose adventure from the landmark series — and features a foreword by Michael T. Gilbert.
280 pages, $59.99, in stores on Dec. 5. 

SPACE FAMILY ROBINSON VOLUME 5 HC
Gaylord DuBois (W), Dan Spiegle (A), and George Wilson (A)
The Robinsons have made contact with Earth! Using a thought projection machine given to them by the engineers on the planet Thela, Craig Robinson has managed to speak with the chief astronomer Hank Barrows! Unfortunately, without any common reference points to use for navigation, the Robinsons remain lost somewhere in the cosmos. While Craig and Hank attempt to work out the location of Space Station One, the Robinsons continue exploring parts unknown searching for a civilization advanced enough to help them plot a course back to Earth, but not every nation they meet is friendly! Collects Space Family Robinson #32-#39 and March of Comics #328.
216 pages, $49.99, in stores on Dec. 19. 

STAR WARS: AGENT OF THE EMPIRE — HARD TARGETS #1
John Ostrander (W), Davidé Fabbri (P), Christian Dalla Vecchia (I), Wes Dzioba (C), and Stéphane Roux (Cover)
Jahan Cross returns to his homeworld of Alderaan for a celebration hosted by Bail Organa in honor of the current Count Dooku. But the situation turns deadly when an assassin kills the Count, and Cross finds himself working both sides of the intrigue! Thus begins a new assignment for Cross — one that will tear at his loyalties, strain his friendships, and bring him into close contact with his own estranged father. All in a day's work for Jahan Cross, Agent of the Empire!
32 pages, $2.99, in stores on Oct. 17. 

STAR WARS: DARTH MAUL — DEATH SENTENCE #4
Tom Taylor (W), Bruno Redondo (P), Michael Atiyeh (C), and Dave Dorman (Cover)
As more Jedi — Obi-Wan included! — and clone trooper reinforcements arrive to take Savage Opress and the crooked mine owner into custody, Darth Maul convinces the locals that the Jedi are in league with the mine owner who exploited them. If the Jedi fight the natives, they'll be killing innocents. If they don't, they'll be killed themselves! It's the perfect distraction for Maul to find and release his brother!
32 pages, $2.99, in stores on Oct. 31. 

STAR WARS: DAWN OF THE JEDI VOLUME 1 — FORCE STORM TP
John Ostrander (W), Jan Duursema (P), Dan Parsons (I), Wes Dzioba (C), and Gonzalo Flores (Cover)
Here begins the tale of the dawn of the Jedi, the Star Wars of 25,000 years ago — before lightsabers, before hyperspace travel, before the Jedi spread throughout the galaxy, when connections to the Force were new.
On the planet Tython, a group of beings — scientists, philosophers, and warriors — strive to maintain peace and to balance the mystifying power known as the Force. But a stranger is coming, one who will disrupt the balance with his arrival and his own connection to the Force. Everything in their system is about to change . . . The doors to the galaxy have been opened! Collects Star Wars: Dawn of the Jedi — Force Storm #1–#5.
128 pages, $18.99, in stores on Dec. 12. 

STAR WARS: KNIGHT ERRANT — ESCAPE #5
John Jackson Miller (W), Marco Castiello (P), Vincenzo Acunzo (I), Michael Atiyeh (C), and Benjamin Carré (Cover)
Kerra Holt, lone Jedi Knight, may have let her personal mission bring disaster to a planet of innocents — and possibly the entire galaxy! With the truth behind her missing family almost revealed, Kerra scrambles to find some solution to what she has done. The battle between the three Sith armies continues to new heights, and one Sith lord has reached the dangerous relic that will enable him to draw insurmountable power from the misery of others . . .
32 pages, $3.50, in stores on Oct. 10. 

STAR WARS: LOST TRIBE OF THE SITH — SPIRAL #3
John Jackson Miller (W), Andrea Mutti (P), Pierluigi Baldassini (I), Michael Atiyeh (C), and Paul Renaud (Cover)
The release of Sith Lord Baron Dreypa has quickened a Sith rebel's hope of overturning the ruling order of a lost Sith tribe — just not as he'd hoped, with himself in charge . . . But at least Dreypa's attack on the home of the princess has brought deliverance to the slums of the Sith tribe! Imprisoned, the princess struggles to escape, hoping to hinder the attack and somehow prevent the awakening of Dreypa's ancient sleeping army!
32 pages, $3.99, in stores on Oct. 10. 

STAR WARS OMNIBUS: CLONE WARS VOLUME 3 — THE REPUBLIC FALLS TP
Haden Blackman (W), Miles Lane (W), John Ostrander (W), Brian Ching (P/Cover), Jan Duursema (P), Nicola Scott (P), Dan Parsons (I), Brad Anderson (C), Michael Atiyeh (C), and Sno Cone Studios (C)
Well played, Darth Sidious. Well played. The end of the Clone Wars is in sight, but so are the end of the Jedi and the fall of the Republic!
Obi-Wan Kenobi recruits Anakin Skywalker in a desperate hunt for dark Jedi Asajj Ventress that will lead to a showdown with General Grievous and Count Dooku. Elsewhere, Jedi Generals infiltrate a Separatist base in hopes of concluding a protracted siege, and on Kashyyyk, as the clone troopers respond to Order 66, Master Quinlan Vos finds himself fighting against the army he led to victory. Collects Star Wars: Republic #70–#77 and #81–#83, Star Wars: Obsession #1–#5, and Free Comic Book Day 2005.
416 pages, $24.99, in stores on Dec. 19. 

TARZAN: THE ONCE AND FUTURE TARZAN
Alan Gordon (W), Thomas Yeates (W/A/Cover), and Lori Almeida (C)
Just in time for the 100th anniversary of Edgar Rice Burroughs's Tarzan of the Apes, artist Thomas Yeates (Prince Valiant, Conan) spins a surprising new tale that drops the lord of the jungle in an unfamiliar setting — the future! Can Tarzan's vine-swinging skills serve him in the half-flooded ruins of a future London?
32 pages, $3.50, in stores on Oct. 31. 

TARZAN: THE RUSS MANNING YEARS VOLUME 1 HC
Gaylord DuBois (W) and Russ Manning (A)
Experience three of Edgar Rice Burroughs' Tarzan novels as drawn by Russ Manning, the most beloved comic-book interpreter of the lord of the jungle! Collecting Tarzan #155–#161, #163, #164, #166, and #167, from the 1960s, this volume is an essential addition to any comics fan's collection!
288 pages, $49.99, in stores on Dec. 26. 

THE UNTOLD TALES OF DOG MENDONCA & PIZZABOY
Filipe Melo (W), Juan Cavia (A), and Santiago Villa (C)
Flanked by his demonic assistant Pazuul and the « unpaid intern » known as PizzaBoy, overweight Portuguese werewolf « Dog » Mendonca narrates his own bizarre origin story, taking us from a traveling circus to a Nazi laboratory to the depths of Loch Ness! And when we catch up with the present-day Mendonca, can his team adjust to the new fame and outrageous fortune that come from being published by Dark Horse Comics? Bite into the raucous adventure that was first serialized in Dark Horse Presents — now in one comic!
40 pages, $2.99, in stores on Oct. 24.