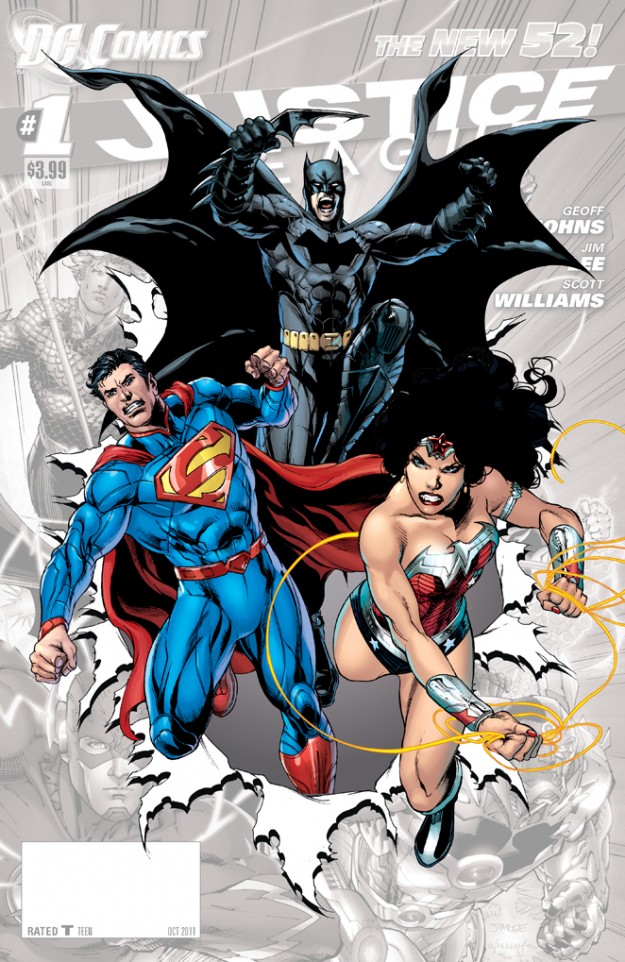 Et voici les données sur les ventes de comics pour le mois de septembre ! des informations attendues afin d'établir l'évolution du marché depuis un an et le relaunch DC de septembre 2011 : effet temporaire ou persistant ?
Le relaunch DC : bilan, un an plus tard … ben faudra attendre le mois prochain en fait !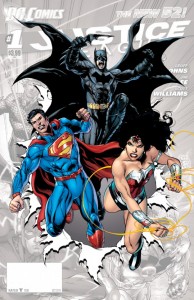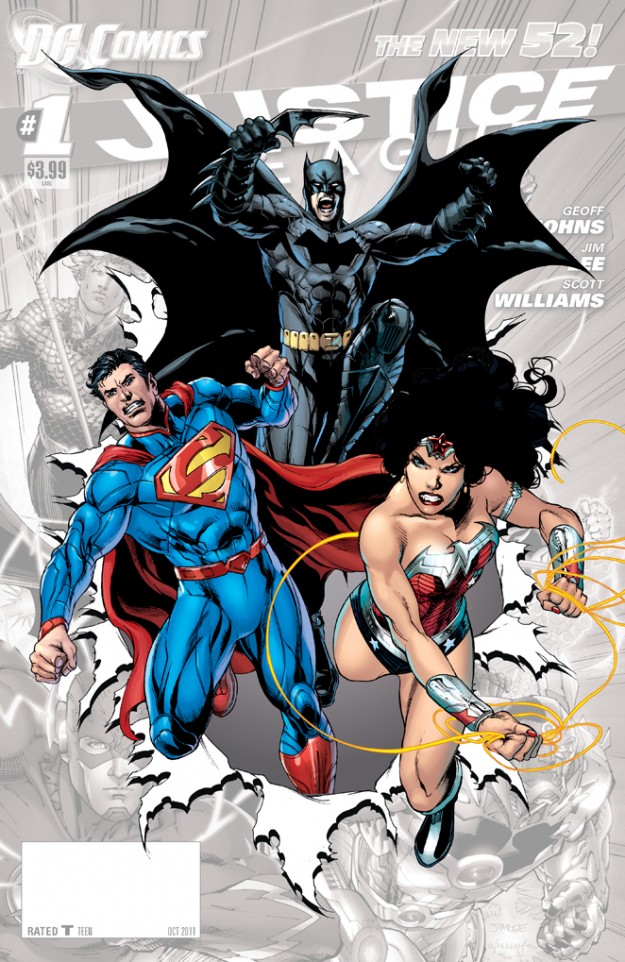 Non je ne fais pas ma feignasse sur ce coup, il est à mon sens non pertinent de comparer les niveaux de ventes de septembre 2011 et ceux de 2012 pour une bonne raison : l'initiative épisode 0. Celle-ci a eu pour effet de temporairement booster les ventes de DC pour le mois de septembre et par la même rendre caduque toute tentative de comparaison. Il est bien évident que DC s'attendait à vendre moins de comics, car ils leur étaient presque impossible de reproduire l'élan produit par le relaunch.
Ainsi en un an le marché des comics single a accusé une baisse de plus de 8% en termes de nombre de comics single vendus. La baisse peut paraître importante, mais elle est bien moins importante que ce à quoi on pouvait décemment s'attendre étant donné le succès du relaunch DC en septembre 2011. Un succès qui se répercute du côté des TPB, en effet un an après les TPB des premiers arcs du relaunch continuent de sortir, ce qui permet au marché de gagner 20% par rapport à l'année dernière, mais il est aussi vrai que cette partie du marché était assez anémique il y a un an…
Cependant DC a mis en place un plan marketing suffisamment efficace avec les numéros 0 pour attirer les fans curieux de connaître la nouvelle continuité de l'univers DC. Si qualitativement le bilan de ces numéros 0 est assez mitigé, commercialement ils sont un succès ! Un succès qui s'est traduit en part de marché. Ces derniers mois on avait pu noter que Marvel et DC se tenait dans un mouchoir de poche, aux alentours de 37%, mais au mois de septembre DC a pris le large avec près de 41% des comics vendus contre moins de 34% à Marvel.
L'évolution du marché dans les prochains mois sera très intéressante à suivre en raison des plans des différents éditeurs :
DC ou la force du crossover 
C'est bien simple, après les numéros 0, aucune franchise de l'éditeur n'échappera à un crossover. JL a un crossover de prévu avec Aquaman,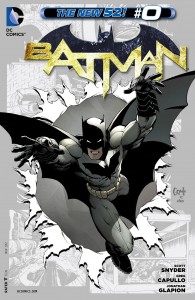 et le lancement de Justice League of America. Green Lantern aura Rise of the Third Army, la franchise reine Batman aura Death in the Family, même Superman aura un crossover intra franchise avec H'El on Earth, bien que je doute qu'il ait le succès de ses collègues. Des initiatives qui permettront à DC de résister à Marvel.
Bien qu'au mois de septembre, DC s'en tire plus que bien avec un retour dans le Top 10 remarqué puisqu'il s'adjuge 9 places sur 10 ! et là aussi on comprend quels sont les franchises reines : Batman et Green Lantern ! Ainsi 5 titres dans le Top 10 sont des titres Batman, GL talonne à nouveau Justice League, Action Comics remonte grâce à l'effet collectif et la grosse surprise est l'excellent classement de Earth 2. Le titre se comporte très bien depuis son lancement et manifestement ce n'est pas fini. Si ce succès perdure, je vois mal DC passer à côté. Il est donc fort probable de voir les titres Earth 2 se multiplier à l'occasion des prochaines vagues du New 52…
Les numéros 0 sont clairement un succès pour DC, puisqu'il lui permet de reprendre la tête du Top 10 + d'augmenter ses ventes et ce même pour ces best sellers. Ainsi Batman gagne plus de 20 000 ventes entre le numéro 12 et ce numéro 0. Et cet exemple peut être appliqué dans une moindre ampleur à beaucoup de séries DC en ce mois de septembre. La curiosité des lecteurs à l'égard de la nouvelle continuité DC était donc grande, bien qu'au final peu de réponses concrètes sur le fond aient été apportées…
Marvel : on a AVX et euhhhh crotte ça commence quand Marvel Now parce qu'on se prend un raclée !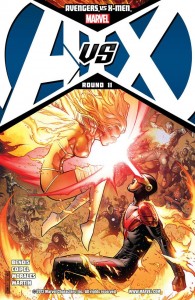 AvX reste un succès, dieu seul sait pourquoi (je penche pour un pacte avec le démon, ils ont l'habitude maintenant…) et en fait … la seule vraie victoire de Marvel en septembre, car c'est le numéro 11 de l'event Marvel qui prend la tête des ventes avec 167 000ex écoulés. Si DC a établi une stratégie pour les prochains mois, l'effet Marvel Now devrait commencer à se faire sentir dès le mois d'octobre entre la fin d'AvX et le lancement de Uncanny Avengers et ses 20 couvertures ! On annonce déjà le numéro 1 à plus de 300 000 ex, soit 30 % au dessus d'AvX ! A  ce propos le 11e épisode est un peu en deça des précédents avec « seulement » 167 000 unités, cela reste phénoménal, mais étant donné que cet épisode était annoncé avec une mort importante, on pouvait s'attendre à mieux…
Il est évident que Marvel a besoin de reprendre l'initiative et que leur relaunch général qui n'en est pas un mais qui y ressemble vachement est un peu leur dernière cartouche. S'il est certain  que Marvel Now sera un succès, la question est quoi faire après ?
Si l'on peut s'attendre à un autre crossover dans les 18 mois (comme d'hab), comment faire pour dépasser AvX, ils ont déjà fait Civil War (soit les vengeurs contre les vengeurs), ils ont essayé tout l'univers Marvel contre un bon gros vilain avec des robots nazis parce qu'il fallait bien montrer qu'on allait vraiment dans le méchant (Fear Itself), et ils ont fait se rencontrer encore une fois leurs franchises reines (Avengers et X-men, je vous renvoie à l'article de Steve qui montre que ces rencontres ont été fréquentes au travers du temps..)
Image Comics
Walking Dead demeure un succès et résiste bien une fois l'effet de l'épisode 100 passé.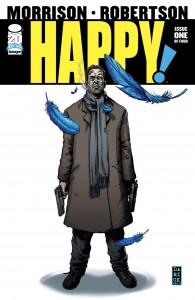 Côté nouvelles séries, le Happy de Morrison et Robertson démarre très fort (et il me semble qu'un second tirage est d'ores et déjà annoncé). Je pense donc que l'on peut s'attendre à voir plus de creator owned signés Morrison dans les années à venir.
Par contre même constat que les mois précédents, si beaucoup de succès ont émergés dans les dernières vagues de titres (grosso modo ces 3 dernières années), les titres historiques à de rares exceptions sont au fond du trou. Ainsi à part Spawn qui voit ses ventes remonter ces derniers temps, les autres titres comme les séries Top Cow (Witchblade ou Artifatcs) ou un excellente série comme Savage Dragon vendent des clopinettes …
TPB
Quand je vous dis que le principal problème des comics c'est le prix ! Il suffit qu'un TPB ressorte de vieux épisodes, certes sur Thanos, à un prix abordable pourqu'il se vende !
On notera que Walking Dead reste un succès en TPB, ainsi que les bonnes performances de Manhattan projects, le creator owned de Hickman, ou le Aquaman de Geoff Johns.
Il ne faut pas oublier le Batman : Year one qui avec plus de 30 000ex vendus en cumulés ces derniers mois continue à très bien se vendre ! signe sans doute que DC a trouvé là une vraie niche au sein du marché des TPB …
| | | | | | |
| --- | --- | --- | --- | --- | --- |
|   |   | TOP 300 COMICS — September 2012 |   |   |   |
| Rank | Index | Title | Price | Pub | Est.Qty |
| 1 | 106.88 | AVENGERS VS X-MEN #11 | $3.99 | MAR |   167,327 |
| 2 | 100.00 | BATMAN #0 | $3.99 | DC |   156,561 |
| 3 | 80.40 | JUSTICE LEAGUE #0 | $3.99 | DC |   125,868 |
| 4 | 57.43 | GREEN LANTERN #0 | $2.99 | DC |     89,909 |
| 5 | 53.69 | DETECTIVE COMICS #0 | $3.99 | DC |     84,063 |
| 6 | 50.22 | ACTION COMICS #0 | $3.99 | DC |     78,626 |
| 7 | 46.58 | BATMAN THE DARK KNIGHT #0 | $2.99 | DC |     72,919 |
| 8 | 44.17 | BATMAN AND ROBIN #0 | $2.99 | DC |     69,146 |
| 9 | 44.14 | EARTH 2 #0 | $2.99 | DC |     69,111 |
| 10 | 42.23 | BATMAN INCORPORATED #0 | $2.99 | DC |     66,112 |
| 11 | 39.11 | AQUAMAN #0 | $2.99 | DC |     61,227 |
| 12 | 38.64 | SUPERMAN #0 | $2.99 | DC |     60,493 |
| 13 | 38.19 | UNCANNY X-MEN #18 | $3.99 | MAR |     59,794 |
| 14 | 38.18 | AMAZING SPIDER-MAN #693 | $3.99 | MAR |     59,772 |
| 15 | 37.44 | AVENGERS #30 | $3.99 | MAR |     58,609 |
| 16 | 37.34 | AMAZING SPIDER-MAN #694 | $3.99 | MAR |     58,461 |
| 17 | 36.34 | FLASH #0 | $2.99 | DC |     56,890 |
| 18 | 36.24 | NEW AVENGERS #30 | $3.99 | MAR |     56,742 |
| 19 | 35.68 | WOLVERINE AND X-MEN #16 | $3.99 | MAR |     55,857 |
| 20 | 35.20 | BEFORE WATCHMEN COMEDIAN #3 (MR) | $3.99 | DC |     55,114 |
| 21 | 34.98 | WOLVERINE AND X-MEN #17 | $3.99 | MAR |     54,768 |
| 22 | 34.31 | TALON #0 [*] | $2.99 | DC |     53,722 |
| 23 | 34.15 | BEFORE WATCHMEN SILK SPECTRE #3 (MR) | $3.99 | DC |     53,464 |
| 24 | 34.07 | WALKING DEAD #102 (MR) [*] | $2.99 | IMA |     53,337 |
| 25 | 34.03 | BEFORE WATCHMEN NITE OWL #3 (MR) | $3.99 | DC |     53,270 |
| 26 | 33.92 | NIGHTWING #0 | $2.99 | DC |     53,109 |
| 27 | 33.55 | SPIDER-MEN #5 | $3.99 | MAR |     52,525 |
| 28 | 33.39 | BEFORE WATCHMEN OZYMANDIAS #3 (MR) | $3.99 | DC |     52,280 |
| 29 | 32.22 | BATGIRL #0 | $2.99 | DC |     50,441 |
| 30 | 31.79 | WONDER WOMAN #0 | $2.99 | DC |     49,778 |
| 31 | 30.22 | TEEN TITANS #0 | $2.99 | DC |     47,318 |
| 32 | 30.22 | GREEN LANTERN CORPS #0 | $2.99 | DC |     47,309 |
| 33 | 29.84 | GREEN LANTERN NEW GUARDIANS #0 | $2.99 | DC |     46,718 |
| 34 | 28.14 | UNCANNY X-FORCE #31 | $3.99 | MAR |     44,061 |
| 35 | 27.32 | WORLDS FINEST #0 | $2.99 | DC |     42,770 |
| 36 | 27.26 | HIT-GIRL #3 (MR) | $2.99 | MAR |     42,678 |
| 37 | 26.62 | BATWOMAN #0 | $2.99 | DC |     41,684 |
| 38 | 26.16 | ULTIMATE COMICS SPIDER-MAN #14 | $3.99 | MAR |     40,960 |
| 39 | 25.83 | JUSTICE LEAGUE #12 | $3.99 | DC |     40,439 |
| 40 | 25.83 | ULTIMATE COMICS SPIDER-MAN #15 | $3.99 | MAR |     40,435 |
| 41 | 25.63 | SWAMP THING #0 | $2.99 | DC |     40,123 |
| 42 | 25.24 | RED HOOD AND THE OUTLAWS #0 | $2.99 | DC |     39,511 |
| 43 | 25.08 | WOLVERINE #313 | $3.99 | MAR |     39,262 |
| 44 | 24.99 | CATWOMAN #0 | $2.99 | DC |     39,117 |
| 45 | 24.86 | RED LANTERNS #0 | $2.99 | DC |     38,928 |
| 46 | 24.46 | ANIMAL MAN #0 | $2.99 | DC |     38,295 |
| 47 | 24.44 | AVENGERS ASSEMBLE #7 | $3.99 | MAR |     38,259 |
| 48 | 23.75 | DAREDEVIL #18 | $2.99 | MAR |     37,185 |
| 49 | 23.05 | PHANTOM STRANGER #0 [*] | $2.99 | DC |     36,093 |
| 50 | 23.01 | X-MEN LEGACY #273 | $2.99 | MAR |     36,020 |
| 51 | 22.99 | SECRET AVENGERS #31 | $3.99 | MAR |     35,987 |
| 52 | 22.65 | AVENGING SPIDER-MAN #12 | $3.99 | MAR |     35,462 |
| 53 | 22.60 | FANTASTIC FOUR #610 | $2.99 | MAR |     35,388 |
| 54 | 22.46 | X-MEN LEGACY #274 | $2.99 | MAR |     35,168 |
| 55 | 22.01 | SUPERGIRL #0 | $2.99 | DC |     34,457 |
| 56 | 21.90 | JUSTICE LEAGUE DARK #0 | $2.99 | DC |     34,287 |
| 57 | 21.89 | CAPTAIN AMERICA #17 | $3.99 | MAR |     34,279 |
| 58 | 21.64 | INCREDIBLE HULK #14 | $3.99 | MAR |     33,887 |
| 59 | 21.63 | INCREDIBLE HULK #13 | $3.99 | MAR |     33,858 |
| 60 | 21.44 | HAWKEYE #2 | $2.99 | MAR |     33,563 |
| 61 | 21.06 | HAPPY #1 | $2.99 | IMA |     32,977 |
| 62 | 20.47 | X-MEN #35 | $3.99 | MAR |     32,049 |
| 63 | 20.44 | X-MEN #36 | $3.99 | MAR |     31,996 |
| 64 | 20.36 | SUICIDE SQUAD #0 | $2.99 | DC |     31,875 |
| 65 | 20.34 | SUPERBOY #0 | $2.99 | DC |     31,840 |
| 66 | 20.07 | FIRST X-MEN #2 | $3.99 | MAR |     31,415 |
| 67 | 19.83 | TEAM 7 #0 [*] | $2.99 | DC |     31,053 |
| 68 | 19.79 | INVINCIBLE IRON MAN #524 | $3.99 | MAR |     30,976 |
| 69 | 19.73 | INVINCIBLE IRON MAN #525 | $3.99 | MAR |     30,885 |
| 70 | 19.53 | BIRDS OF PREY #0 | $2.99 | DC |     30,574 |
| 71 | 19.50 | ULTIMATE COMICS ULTIMATES #16 | $3.99 | MAR |     30,533 |
| 72 | 19.41 | ULTIMATE COMICS ULTIMATES #15 | $3.99 | MAR |     30,382 |
| 73 | 19.35 | MIGHTY THOR #19 | $3.99 | MAR |     30,289 |
| 74 | 19.31 | ASTONISHING X-MEN #54 | $3.99 | MAR |     30,225 |
| 75 | 19.27 | MIGHTY THOR #20 | $3.99 | MAR |     30,172 |
| 76 | 19.21 | VENOM #24 | $2.99 | MAR |     30,080 |
| 77 | 19.06 | FF #22 | $2.99 | MAR |     29,847 |
| 78 | 18.23 | DEADPOOL #60 | $2.99 | MAR |     28,548 |
| 79 | 18.22 | GAMBIT #3 | $2.99 | MAR |     28,530 |
| 80 | 18.15 | GREEN ARROW #0 | $2.99 | DC |     28,408 |
| 81 | 18.11 | DEADPOOL #61 | $2.99 | MAR |     28,351 |
| 82 | 17.34 | SCARLET SPIDER #9 | $2.99 | MAR |     27,140 |
| 83 | 17.29 | ULTIMATE COMICS X-MEN #16 | $3.99 | MAR |     27,066 |
| 84 | 17.22 | SWORD OF SORCERY #0 [*] | $3.99 | DC |     26,959 |
| 85 | 16.52 | BTVS SEASON 9 FREEFALL #13 | $2.99 | DAR |     25,864 |
| 86 | 16.49 | WINTER SOLDIER #10 | $2.99 | MAR |     25,811 |
| 87 | 16.22 | ALL STAR WESTERN #0 | $3.99 | DC |     25,388 |
| 88 | 16.17 | WINTER SOLDIER #11 | $2.99 | MAR |     25,310 |
| 89 | 16.12 | VENOM #25 | $2.99 | MAR |     25,242 |
| 90 | 15.84 | CAPTAIN MARVEL #4 | $2.99 | MAR |     24,799 |
| 91 | 15.64 | X-TREME X-MEN #3 | $2.99 | MAR |     24,490 |
| 92 | 15.37 | DIAL H #0 | $2.99 | DC |     24,070 |
| 93 | 15.22 | AVENGERS ACADEMY #36 | $2.99 | MAR |     23,822 |
| 94 | 15.20 | X-O MANOWAR #5 | $3.99 | VAL |     23,800 |
| 95 | 15.18 | DARK AVENGERS #180 | $2.99 | MAR |     23,761 |
| 96 | 15.09 | AGE OF APOCALYPSE #7 | $2.99 | MAR |     23,618 |
| 97 | 14.72 | DARK AVENGERS #181 | $2.99 | MAR |     23,044 |
| 98 | 14.71 | AVENGERS ACADEMY #37 | $2.99 | MAR |     23,027 |
| 99 | 14.43 | X-TREME X-MEN #4 | $2.99 | MAR |     22,584 |
| 100 | 14.33 | RAVAGERS #0 | $2.99 | DC |     22,437 |
| 101 | 14.18 | X-FACTOR #244 | $2.99 | MAR |     22,193 |
| 102 | 14.14 | BATWING #0 | $2.99 | DC |     22,135 |
| 103 | 14.13 | X-FACTOR #243 | $2.99 | MAR |     22,118 |
| 104 | 14.07 | STAR TREK TNG DOCTOR WHO ASSIMILATION #5 | $3.99 | IDW |     22,022 |
| 105 | 14.03 | SPAWN #223 | $2.99 | IMA |     21,965 |
| 106 | 13.94 | PUNISHER #15 | $2.99 | MAR |     21,829 |
| 107 | 13.90 | STORMWATCH #0 | $2.99 | DC |     21,764 |
| 108 | 13.77 | PUNISHER #16 | $2.99 | MAR |     21,565 |
| 109 | 13.77 | LEGION OF SUPER HEROES #0 | $2.99 | DC |     21,561 |
| 110 | 13.48 | JOURNEY INTO MYSTERY #643 | $2.99 | MAR |     21,109 |
| 111 | 13.35 | BATMAN BEYOND UNLIMITED #8 | $3.99 | DC |     20,897 |
| 112 | 13.28 | DEATHSTROKE #0 | $2.99 | DC |     20,796 |
| 113 | 13.15 | JOURNEY INTO MYSTERY #644 | $2.99 | MAR |     20,588 |
| 114 | 13.08 | DEMON KNIGHTS #0 | $2.99 | DC |     20,474 |
| 115 | 12.94 | BATMAN ARKHAM UNHINGED #6 | $2.99 | DC |     20,259 |
| 116 | 12.92 | DEFENDERS #10 | $3.99 | MAR |     20,220 |
| 117 | 12.62 | ADVENTURE TIME #8 | $3.99 | BOO |     19,755 |
| 118 | 12.61 | HE MAN AND THE MASTERS OF THE UNIVERSE #2 | $2.99 | DC |     19,737 |
| 119 | 12.45 | SMALLVILLE SEASON 11 #5 | $3.99 | DC |     19,499 |
| 120 | 12.20 | CAPTAIN AMERICA AND BLACK WIDOW #636 | $2.99 | MAR |     19,101 |
| 121 | 12.10 | NEW MUTANTS #49 | $2.99 | MAR |     18,943 |
| 122 | 12.00 | LEGION LOST #0 | $2.99 | DC |     18,786 |
| 123 | 11.98 | SAVAGE HAWKMAN #0 | $2.99 | DC |     18,750 |
| 124 | 11.96 | CAPTAIN AMERICA AND BLACK WIDOW #637 | $2.99 | MAR |     18,722 |
| 125 | 11.90 | FAIREST #7 (MR) | $2.99 | DC |     18,626 |
| 126 | 11.58 | FRANKENSTEIN AGENT OF SHADE #0 | $2.99 | DC |     18,122 |
| 127 | 11.48 | MANHATTAN PROJECTS #6 | $3.50 | IMA |     17,981 |
| 128 | 11.45 | I VAMPIRE #0 | $2.99 | DC |     17,920 |
| 129 | 11.29 | TEENAGE MUTANT NINJA TURTLES ONGOING #14 (C: 1-0-0) | $3.99 | IDW |     17,682 |
| 130 | 11.20 | DC UNIVERSE PRESENTS #0 (NOTE PRICE) | $5.99 | DC |     17,528 |
| 131 | 11.04 | SHADOW #5 | $3.99 | DE |     17,284 |
| 132 | 11.04 | FURY OF FIRESTORM THE NUCLEAR MEN #0 | $2.99 | DC |     17,279 |
| 133 | 10.90 | ADVENTURE TIME MARCELINE SCREAM QUEENS #3 | $3.99 | BOO |     17,071 |
| 134 | 10.90 | THIEF OF THIEVES #8 | $2.99 | IMA |     17,070 |
| 135 | 10.79 | BLUE BEETLE #0 | $2.99 | DC |     16,888 |
| 136 | 10.65 | RESURRECTION MAN #0 | $2.99 | DC |     16,672 |
| 137 | 10.60 | FABLES #121 (MR) | $2.99 | DC |     16,596 |
| 138 | 10.60 | BUFFY THE VAMPIRE SLAYER SPIKE #2 | $2.99 | DAR |     16,589 |
| 139 | 10.31 | ANGEL & FAITH #14 | $2.99 | DAR |     16,139 |
| 140 | 10.24 | BOYS #70 (MR) | $3.99 | DE |     16,027 |
| 141 | 10.06 | GRIFTER #0 | $2.99 | DC |     15,751 |
| 142 | 9.91 | STAR WARS DARTH MAUL DEATH SENTENCE #3 (C: 1-0-0) | $2.99 | DAR |     15,509 |
| 143 | 9.87 | STAR WARS DARTH VADER GHOST PRISON #5 (C: 1-0-0) | $3.50 | DAR |     15,455 |
| 144 | 9.77 | HARBINGER #4 | $3.99 | VAL |     15,298 |
| 145 | 9.45 | AMERICAN VAMPIRE #31 (MR) | $2.99 | DC |     14,796 |
| 146 | 9.35 | FURY MAX #6 (MR) | $3.99 | MAR |     14,646 |
| 147 | 9.29 | ARCHER & ARMSTRONG #2 | $3.99 | VAL |     14,539 |
| 148 | 9.27 | BLOODSHOT #3 | $3.99 | VAL |     14,517 |
| 149 | 9.23 | CONAN THE BARBARIAN #8 | $3.50 | DAR |     14,443 |
| 150 | 9.08 | VOODOO #0 | $2.99 | DC |     14,223 |
| 151 | 9.00 | INVINCIBLE #95 | $2.99 | IMA |     14,088 |
| 152 | 8.99 | GI COMBAT #0 | $3.99 | DC |     14,072 |
| 153 | 8.91 | REVIVAL #3 [*] | $2.99 | IMA |     13,943 |
| 154 | 8.90 | CAPTAIN ATOM #0 | $2.99 | DC |     13,934 |
| 155 | 8.90 | STAR TREK NEXT GENERATION HIVE #1 | $3.99 | IDW |     13,927 |
| 156 | 8.73 | SHADE #12 | $2.99 | DC |     13,660 |
| 157 | 8.72 | STAR WARS LOST TRIBE O/T SITH SPIRAL #2 (C: 1-0-0) | $2.99 | DAR |     13,648 |
| 158 | 8.66 | THANOS FINAL THREAT #1 | $4.99 | MAR |     13,556 |
| 159 | 8.60 | AMERICAN VAMPIRE LORD OF NIGHTMARES #4 (MR) | $2.99 | DC |     13,472 |
| 160 | 8.58 | MASSIVE #4 | $3.50 | DAR |     13,427 |
| 161 | 8.53 | TMNT MICRO SERIES #8 FUGITOID | $3.99 | IDW |     13,356 |
| 162 | 8.46 | DARK TOWER GUNSLINGER MAN IN BLACK #4 | $3.99 | MAR |     13,240 |
| 163 | 8.43 | DAMSELS #1 | $3.99 | DE |     13,201 |
| 164 | 8.21 | NATIONAL COMICS ROSE AND THORN #1 | $3.99 | DC |     12,859 |
| 165 | 8.20 | FASHION BEAST #1 (MR) | $3.99 | AVA |     12,831 |
| 166 | 8.12 | MAGIC THE GATHERING SPELL THIEF #3 | $4.99 | IDW |     12,717 |
| 167 | 8.08 | PHANTOM LADY #2 | $2.99 | DC |     12,653 |
| 168 | 8.06 | ROAD TO OZ #1 | $3.99 | MAR |     12,620 |
| 169 | 8.00 | CHEW #28 (MR) | $2.99 | IMA |     12,531 |
| 170 | 7.81 | GHOST #0 | $2.99 | DAR |     12,234 |
| 171 | 7.71 | UNTOLD TALES OF PUNISHER MAX #4 (MR) | $3.99 | MAR |     12,074 |
| 172 | 7.64 | PUNK ROCK JESUS #3 (MR) | $2.99 | DC |     11,962 |
| 173 | 7.48 | SPACE PUNISHER #3 | $3.99 | MAR |     11,713 |
| 174 | 7.39 | MIND THE GAP #4 | $2.99 | IMA |     11,568 |
| 175 | 7.31 | SHADOW ANNUAL #1 | $4.99 | DE |     11,437 |
| 176 | 7.26 | STAR WARS KNIGHT ERRANT ESCAPE #4 (C: 1-0-0) | $3.50 | DAR |     11,368 |
| 177 | 7.21 | TRANSFORMERS REGENERATION ONE #83 | $3.99 | IDW |     11,289 |
| 178 | 7.20 | DANGER GIRL GI JOE #3 | $3.99 | IDW |     11,275 |
| 179 | 7.08 | ROCKETEER CARGO OF DOOM #2 | $3.99 | IDW |     11,087 |
| 180 | 7.02 | DEADPOOL KILLS MARVEL UNIVERSE #1 | $2.99 | MAR |     10,993 |
| 181 | 6.92 | TRANSFORMERS ROBOTS IN DISGUISE ONGOING #9 | $3.99 | IDW |     10,829 |
| 182 | 6.90 | GAME OF THRONES #10 (MR) | $3.99 | DE |     10,803 |
| 183 | 6.89 | MIND THE GAP #5 | $2.99 | IMA |     10,791 |
| 184 | 6.84 | TRANSFORMERS MORE THAN MEETS EYE ONGOING #9 | $3.99 | IDW |     10,706 |
| 185 | 6.76 | LOBSTER JOHNSON CAPUT MORTUUM #1 | $3.50 | DAR |     10,578 |
| 186 | 6.64 | STAR TREK ONGOING #13 | $3.99 | IDW |     10,396 |
| 187 | 6.58 | WONDERLAND #2 (MR) | $2.99 | ZEN |     10,299 |
| 188 | 6.57 | KISS #4 | $3.99 | IDW |     10,288 |
| 189 | 6.56 | BPRD HELL ON EARTH RETURN O/T MASTER #2 | $3.50 | DAR |     10,271 |
| 190 | 6.50 | GUARDING THE GLOBE #1 [*] | $2.99 | IMA |     10,183 |
| 191 | 6.04 | GODZILLA HALF CENTURY WAR #2 | $3.99 | IDW |       9,454 |
| 192 | 6.04 | DEADPOOL KILLS MARVEL UNIVERSE #2 | $2.99 | MAR |       9,451 |
| 193 | 6.03 | TRANSFORMERS MORE MEETS EYE ANNUAL 2012 #1 | $7.99 | IDW |       9,443 |
| 194 | 6.00 | WARLORD OF MARS #21 (MR) | $3.99 | DE |       9,388 |
| 195 | 5.97 | WARLORD OF MARS DEJAH THORIS #15 (MR) | $3.99 | DE |       9,345 |
| 196 | 5.84 | HELLBLAZER #295 (MR) | $2.99 | DC |       9,143 |
| 197 | 5.82 | PETER CANNON THUNDERBOLT #1 | $3.99 | DE |       9,115 |
| 198 | 5.71 | UNWRITTEN #41 (MR) | $2.99 | DC |       8,943 |
| 199 | 5.67 | CROSSED BADLANDS #13 (MR) | $3.99 | AVA |       8,882 |
| 200 | 5.63 | TRANSFORMERS ROBOTS IN DISGUISE ANNUAL 2012 | $7.99 | IDW |       8,810 |
| 201 | 5.54 | CROSSED BADLANDS #14 (MR) | $3.99 | AVA |       8,678 |
| 202 | 5.52 | CROW #3 | $3.99 | IDW |       8,649 |
| 203 | 5.49 | GODZILLA ONGOING #5 | $3.99 | IDW |       8,597 |
| 204 | 5.48 | SUPERMAN FAMILY ADVENTURES #5 | $2.99 | DC |       8,572 |
| 205 | 5.45 | DEADPOOL KILLS MARVEL UNIVERSE #3 | $2.99 | MAR |       8,536 |
| 206 | 5.34 | BLACK KISS II #2 (MR) | $2.99 | IMA |       8,362 |
| 207 | 5.26 | GI JOE A REAL AMERICAN HERO #182 | $3.99 | IDW |       8,239 |
| 208 | 5.24 | WITCHBLADE #160 | $2.99 | IMA |       8,202 |
| 209 | 5.23 | MARS ATTACKS #4 | $3.99 | IDW |       8,194 |
| 210 | 5.21 | SAUCER COUNTRY #7 (MR) | $2.99 | DC |       8,152 |
| 211 | 5.20 | GOON #42 | $3.50 | DAR |       8,142 |
| 212 | 5.20 | GI JOE VOL 2 ONGOING #17 | $3.99 | IDW |       8,138 |
| 213 | 5.16 | NEW DEADWARDIANS #7 (MR) | $2.99 | DC |       8,080 |
| 214 | 5.13 | VAMPIRELLA #22 | $3.99 | DE |       8,027 |
| 215 | 5.10 | NEW CRUSADERS RISE OF THE HEROES #1 | $2.99 | ARC |       7,990 |
| 216 | 5.10 | DEADPOOL KILLS MARVEL UNIVERSE #4 | $2.99 | MAR |       7,989 |
| 217 | 5.08 | PEANUTS VOL 2 #2 | $3.99 | BOO |       7,955 |
| 218 | 5.07 | TRUE BLOOD ONGOING #4 | $3.99 | IDW |       7,932 |
| 219 | 5.06 | RACHEL RISING #11 | $3.99 | ABS |       7,915 |
| 220 | 5.01 | HAUNT #26 | $2.99 | IMA |       7,840 |
| 221 | 5.00 | WONDERLAND #3 (MR) | $2.99 | ZEN |       7,829 |
| 222 | 4.98 | VAMPIRELLA #23 | $3.99 | DE |       7,790 |
| 223 | 4.96 | SPONGEBOB COMICS #12 | $2.99 | UNI |       7,767 |
| 224 | 4.95 | SIMPSONS TREEHOUSE OF HORROR #18 | $4.99 | BON |       7,746 |
| 225 | 4.80 | YOUNG JUSTICE #20 | $2.99 | DC |       7,515 |
| 226 | 4.78 | TRUE BLOOD ONGOING #5 | $3.99 | IDW |       7,480 |
| 227 | 4.75 | GHOSTBUSTERS ONGOING #13 (C: 1-0-0) | $3.99 | IDW |       7,435 |
| 228 | 4.72 | SNAKE EYES & STORM SHADOW #17 | $3.99 | IDW |       7,391 |
| 229 | 4.70 | KEVIN SMITH BIONIC MAN #13 | $3.99 | DE |       7,366 |
| 230 | 4.68 | SWEET TOOTH #37 (MR) | $2.99 | DC |       7,333 |
| 231 | 4.68 | TEENAGE MUTANT NINJA TURTLES COLOR CLASSICS #4 (C: 1-0-0) | $3.99 | IDW |       7,322 |
| 232 | 4.63 | STEED AND MRS PEEL ONGOING #1 | $3.99 | BOO |       7,247 |
| 233 | 4.62 | CREEP #1 | $3.50 | DAR |       7,236 |
| 234 | 4.60 | GARTH ENNIS JENNIFER BLOOD #16 (MR) | $3.99 | DE |       7,208 |
| 235 | 4.54 | COBRA ONGOING #17 | $3.99 | IDW |       7,112 |
| 236 | 4.46 | LADY DEATH #21 (MR) | $3.99 | AVA |       6,990 |
| 237 | 4.46 | THE SPIDER #5 | $3.99 | DE |       6,985 |
| 238 | 4.44 | TAROT WITCH OF THE BLACK ROSE #76 (MR) | $2.95 | BRO |       6,955 |
| 239 | 4.43 | GARTH ENNIS JENNIFER BLOOD #17 (MR) | $3.99 | DE |       6,942 |
| 240 | 4.38 | SIMPSONS COMICS #194 | $2.99 | BON |       6,861 |
| 241 | 4.38 | SONIC UNIVERSE #44 | $2.99 | ARC |       6,860 |
| 242 | 4.37 | GRIMM FAIRY TALES #77 (MR) | $2.99 | ZEN |       6,847 |
| 243 | 4.34 | HARVEST #2 (MR) | $3.50 | IMA |       6,788 |
| 244 | 4.32 | GFT JUNGLE BOOK #5 (MR) | $2.99 | ZEN |       6,763 |
| 245 | 4.29 | DOCTOR WHO ANNUAL 2012 | $7.99 | IDW |       6,722 |
| 246 | 4.29 | POPEYE #5 | $3.99 | IDW |       6,719 |
| 247 | 4.24 | IT GIRL & THE ATOMICS #2 [*] | $2.99 | IMA |       6,641 |
| 248 | 4.24 | MEGA MAN #17 | $2.99 | ARC |       6,638 |
| 249 | 4.23 | CALL OF WONDERLAND #4 (MR) | $3.99 | ZEN |       6,623 |
| 250 | 4.23 | GREEN LANTERN THE ANIMATED SERIES #6 | $2.99 | DC |       6,619 |
| 251 | 4.16 | MICHAEL AVON OEMINGS THE VICTORIES #2 (MR) | $3.99 | DAR |       6,511 |
| 252 | 4.15 | FLASH GORDON ZEITGEIST #6 | $3.99 | DE |       6,500 |
| 253 | 4.15 | DARK SHADOWS VAMPIRELLA #2 | $3.99 | DE |       6,497 |
| 254 | 4.14 | CAPE 1969 #3 | $3.99 | IDW |       6,484 |
| 255 | 4.09 | NIGHT FORCE #7 | $2.99 | DC |       6,402 |
| 256 | 4.08 | HAWKEYE #1 | $2.99 | MAR |       6,394 |
| 257 | 4.07 | JENNIFER BLOOD FIRST BLOOD #1 (MR) | $3.99 | DE |       6,372 |
| 258 | 4.00 | PLANET O/T APES CATACLYSM #1 | $3.99 | BOO |       6,264 |
| 259 | 3.92 | GFT BAD GIRLS #2 (MR) | $2.99 | ZEN |       6,143 |
| 260 | 3.85 | HYPERNATURALS #3 | $3.99 | BOO |       6,022 |
| 261 | 3.83 | PROPHET #29 | $3.99 | IMA |       5,991 |
| 262 | 3.79 | GREEN HORNET #28 | $3.99 | DE |       5,939 |
| 263 | 3.79 | VAMPIRELLA RED ROOM #3 | $3.99 | DE |       5,938 |
| 264 | 3.79 | BIONIC WOMAN #4 | $3.99 | DE |       5,928 |
| 265 | 3.77 | MARVEL UNIVERSE AVENGERS EARTHS HEROES #6 | $2.99 | MAR |       5,906 |
| 266 | 3.77 | STUMPTOWN V2 #1 | $3.99 | ONI |       5,899 |
| 267 | 3.75 | MARVEL UNIVERSE ULTIMATE SPIDER-MAN #6 | $2.99 | MAR |       5,873 |
| 268 | 3.75 | HELL YEAH #5 | $2.99 | IMA |       5,872 |
| 269 | 3.74 | HELLRAISER #18 (MR) | $3.99 | BOO |       5,852 |
| 270 | 3.71 | ARTIFACTS #21 | $3.99 | IMA |       5,814 |
| 271 | 3.68 | DARK HORSE PRESENTS #16 | $7.99 | DAR |       5,765 |
| 272 | 3.65 | THINK TANK #2 (MR) | $3.99 | IMA |       5,713 |
| 273 | 3.62 | GFT MYTHS & LEGENDS #20 (MR) | $2.99 | ZEN |       5,674 |
| 274 | 3.49 | ARMY OF DARKNESS ONGOING #5 | $3.99 | DE |       5,463 |
| 275 | 3.48 | QUEEN SONJA #32 | $3.99 | DE |       5,454 |
| 276 | 3.48 | THE LONE RANGER #9 | $3.99 | DE |       5,451 |
| 277 | 3.42 | STITCHED #7 (MR) | $3.99 | AVA |       5,357 |
| 278 | 3.42 | BART SIMPSON COMICS #75 | $2.99 | BON |       5,348 |
| 279 | 3.39 | FATHOM VOL 4 #7 | $3.50 | ASP |       5,303 |
| 280 | 3.36 | DARK SHADOWS #7 | $3.99 | DE |       5,265 |
| 281 | 3.36 | MUPPETS #3 | $2.99 | MAR |       5,259 |
| 282 | 3.33 | FANBOYS VS ZOMBIES #6 | $3.99 | BOO |       5,215 |
| 283 | 3.27 | DARKNESS #106 (MR) | $2.99 | IMA |       5,113 |
| 284 | 3.26 | EPIC KILL #5 | $2.99 | IMA |       5,098 |
| 285 | 3.23 | DEBRIS #3 (MR) | $3.50 | IMA |       5,053 |
| 286 | 3.20 | MIND MGMT #5 | $3.99 | DAR |       5,017 |
| 287 | 3.19 | CREATOR OWNED HEROES #4 (MR) | $3.99 | IMA |       4,992 |
| 288 | 3.18 | SCOOBY DOO WHERE ARE YOU #25 | $2.99 | DC |       4,979 |
| 289 | 3.18 | STRAIN #8 (MR) | $3.50 | DAR |       4,977 |
| 290 | 3.16 | WOMANTHOLOGY SPACE #1 | $3.99 | IDW |       4,953 |
| 291 | 3.15 | CLASSIC POPEYE ONGOING #2 | $3.99 | IDW |       4,924 |
| 292 | 3.12 | STITCHED #8 (MR) | $3.99 | AVA |       4,888 |
| 293 | 3.09 | GARFIELD #5 | $3.99 | BOO |       4,844 |
| 294 | 3.08 | SOULFIRE VOL 4 #2 | $3.99 | ASP |       4,824 |
| 295 | 3.07 | RED SONJA ATLANTIS RISES #2 | $3.99 | DE |       4,813 |
| 296 | 3.06 | IRRESISTIBLE #2 (MR) | $3.99 | ZEN |       4,783 |
| 297 | 2.93 | EXECUTIVE ASSISTANT ASSASSINS #3 | $3.99 | ASP |       4,584 |
| 298 | 2.91 | SAVAGE DRAGON #181 | $3.50 | IMA |       4,556 |
| 299 | 2.88 | HIGHER EARTH #5 | $3.99 | BOO |       4,502 |
| 300 | 2.81 | HOAX HUNTERS #3 | $2.99 | IMA |       4,404 |
| | | | | | |
| --- | --- | --- | --- | --- | --- |
|   |   | Top 300 GNs — September 2012 |   |   |   |
| Rank | Index | Title | Price | Pub | Est.Qty |
| 1 | 8.39 | THANOS QUEST #1 | $7.99 | MAR |     13,133 |
| 2 | 3.35 | THE JUDAS COIN HC | $22.99 | DC |       5,248 |
| 3 | 3.33 | WALKING DEAD HC VOL 08 (MR) | $34.99 | IMA |       5,221 |
| 4 | 3.31 | AVATAR LAST AIRBENDER TP VOL 03 PROMISE PART 3 | $10.99 | DAR |       5,184 |
| 5 | 3.16 | AQUAMAN HC VOL 01 THE TRENCH | $22.99 | DC |       4,943 |
| 6 | 3.11 | TOWER CHRONICLES GN VOL 01 GEISTHAWK | $7.99 | LEG |       4,875 |
| 7 | 2.96 | MANHATTAN PROJECTS TP VOL 01 SCIENCE BAD | $14.99 | IMA |       4,640 |
| 8 | 2.86 | THIEF OF THIEVES TP VOL 01 | $14.99 | IMA |       4,475 |
| 9 | 2.51 | BATMAN ARKHAM CITY TP | $16.99 | DC |       3,934 |
| 10 | 2.47 | BATMAN KNIGHTFALL TP NEW ED VOL 03 KNIGHTSEND | $29.99 | DC |       3,865 |
| 11 | 2.28 | TEEN TITANS TP VOL 01 ITS OUR RIGHT TO FIGHT | $14.99 | DC |       3,575 |
| 12 | 2.24 | DR STRANGE PREM HC SEASON ONE | $24.99 | MAR |       3,514 |
| 13 | 2.13 | WALKING DEAD TP VOL 01 DAYS GONE BYE | $9.99 | IMA |       3,342 |
| 14 | 1.94 | NEMESIS TP (MR) | $14.99 | MAR |       3,032 |
| 15 | 1.91 | STAR TREK TNG DOCTOR WHO ASSIMILATION TP VOL 01 | $17.99 | IDW |       2,995 |
| 16 | 1.90 | BIRDS OF PREY TP VOL 01 TROUBLE IN MIND | $14.99 | DC |       2,967 |
| 17 | 1.85 | NARUTO TP VOL 58 | $9.99 | VIZ |       2,893 |
| 18 | 1.84 | AMERICAN VAMPIRE TP VOL 03 (MR) | $16.99 | DC |       2,881 |
| 19 | 1.78 | GREEN LANTERN WAR OF THE GREEN LANTERNS TP | $16.99 | DC |       2,793 |
| 20 | 1.76 | GREEN LANTERN CORPS HC VOL 01 FEARSOME | $22.99 | DC |       2,754 |
| 21 | 1.71 | AMERICAN VAMPIRE HC VOL 04 (MR) | $24.99 | DC |       2,672 |
| 22 | 1.62 | SAILOR MOON TP KODANSHA ED VOL 07 | $10.99 | RAN |       2,536 |
| 23 | 1.58 | LOVE AND ROCKETS NEW STORIES TP VOL 05 | $14.99 | FAN |       2,473 |
| 24 | 1.57 | WINTER SOLDIER TP VOL 01 LONGEST WINTER | $15.99 | MAR |       2,455 |
| 25 | 1.57 | CROSSED WISH YOU WERE HERE TP VOL 01 (MR) | $19.99 | AVA |       2,454 |
| 26 | 1.55 | DEADPOOL TP VOL 10 EVIL DEADPOOL | $16.99 | MAR |       2,423 |
| 27 | 1.53 | VENOM CIRCLE OF FOUR TP | $19.99 | MAR |       2,390 |
| 28 | 1.39 | BRIGHTEST DAY TP VOL 03 | $16.99 | DC |       2,183 |
| 29 | 1.38 | STAR WARS CRIMSON EMPIRE III EMPIRE LOST TP | $19.99 | DAR |       2,157 |
| 30 | 1.38 | BATMAN EARTH ONE HC | $22.99 | DC |       2,157 |
| 31 | 1.36 | PENGUIN PAIN AND PREJUDICE TP | $14.99 | DC |       2,130 |
| 32 | 1.36 | BERSERK TP VOL 36 | $14.99 | DAR |       2,125 |
| 33 | 1.33 | UNCANNY X-MEN BY KIERON GILLEN TP VOL 01 | $16.99 | MAR |       2,081 |
| 34 | 1.31 | WALKING DEAD TP VOL 02 MILES BEHIND US (NEW PTG) | $14.99 | IMA |       2,057 |
| 35 | 1.27 | BATMAN HC VOL 01 THE COURT OF OWLS | $24.99 | DC |       1,987 |
| 36 | 1.25 | TEENAGE MUTANT NINJA TURTLES ONGOING TP VOL 03 SHADOWS | $17.99 | IDW |       1,954 |
| 37 | 1.25 | BLEACH TP VOL 46 | $9.99 | VIZ |       1,952 |
| 38 | 1.24 | SPIDER-MAN SPIDER-ISLAND TP | $34.99 | MAR |       1,942 |
| 39 | 1.24 | BLEACH TP VOL 47 | $9.99 | VIZ |       1,942 |
| 40 | 1.22 | OZ HC DOROTHY AND WIZARD IN OZ | $29.99 | MAR |       1,914 |
| 41 | 1.21 | HULK SMASH AVENGERS TP | $14.99 | MAR |       1,888 |
| 42 | 1.20 | DAREDEVIL BY MARK WAID PREM HC VOL 03 | $19.99 | MAR |       1,877 |
| 43 | 1.18 | FURY OF FIRESTORM NUCLEAR MEN TP VOL 01 GOD PARTICLE | $14.99 | DC |       1,855 |
| 44 | 1.18 | LEGION LOST TP VOL 01 RUN FROM TOMORROW | $14.99 | DC |       1,850 |
| 45 | 1.18 | X-MEN WAR MACHINES TP | $14.99 | MAR |       1,850 |
| 46 | 1.17 | WALKING DEAD TP VOL 16 A LARGER WORLD (MR) | $14.99 | IMA |       1,833 |
| 47 | 1.16 | WORLD OF WARCRAFT PEARL OF PANDARIA HC | $24.99 | DC |       1,821 |
| 48 | 1.16 | JOURNEY INTO MYSTERY TP VOL 02 FEAR ITSELF FALLOUT | $15.99 | MAR |       1,812 |
| 49 | 1.14 | ULTIMATE COMICS X-MEN BY NICK SPENCER TP VOL 01 | $15.99 | MAR |       1,784 |
| 50 | 1.13 | FEAR ITSELF TP SECRET AVENGERS | $19.99 | MAR |       1,763 |
| 51 | 1.11 | NIGHT O/T LIVING DEAD DAY O/T UNDEAD GN (MR) | $2.99 | AVA |       1,735 |
| 52 | 1.10 | BATMAN DARK KNIGHT RETURNS TP | $19.99 | DC |       1,725 |
| 53 | 1.09 | MARVELS AVENGERS TP BLACK WIDOW STRIKES | $12.99 | MAR |       1,701 |
| 54 | 1.08 | WALKING DEAD TP VOL 03 SAFETY BEHIND BARS | $14.99 | IMA |       1,688 |
| 55 | 1.07 | CAPTAIN AMERICA AND HAWKEYE TP | $12.99 | MAR |       1,681 |
| 56 | 1.06 | DAVE STEVENS STORIES & COVERS HC | $49.99 | IDW |       1,662 |
| 57 | 1.05 | UNCANNY X-MEN BY KIERON GILLEN PREM HC VOL 03 AVX | $19.99 | MAR |       1,645 |
| 58 | 1.04 | STAND TP VOL 04 HARDCASES | $19.99 | MAR |       1,625 |
| 59 | 1.03 | VOODOO TP VOL 01 WHAT LIES BENEATH | $14.99 | DC |       1,615 |
| 60 | 1.03 | BATMAN THE KILLING JOKE SPECIAL ED HC | $17.99 | DC |       1,612 |
| 61 | 1.03 | PUNISHER BY GREG RUCKA TP VOL 02 | $16.99 | MAR |       1,606 |
| 62 | 1.02 | SUPERMAN CHRONICLES TP VOL 10 | $14.99 | DC |       1,592 |
| 63 | 1.01 | FLASH TP VOL 02 THE ROAD TO FLASHPOINT | $14.99 | DC |       1,576 |
| 64 | 1.00 | YOTSUBA & ! GN VOL 11 | $11.99 | HAC |       1,573 |
| 65 | 1.00 | WOLVERINE AND X-MEN BY JASON AARON PREM HC VOL 03 AVX | $19.99 | MAR |       1,558 |
| 66 | 0.97 | SAGA OF THE SWAMP THING TP BOOK 02 (MR) | $19.99 | DC |       1,521 |
| 67 | 0.95 | GRIMM FAIRY TALES TP VOL 12 | $15.99 | ZEN |       1,494 |
| 68 | 0.95 | BTVS SEASON 8 LIBRARY HC VOL 02 WOLVES AT GATE | $29.99 | DAR |       1,481 |
| 69 | 0.95 | THUNDERBOLTS TP LIKE LIGHTNING | $16.99 | MAR |       1,480 |
| 70 | 0.94 | SONIC THE HEDGEHOG SELECT TP VOL 06 | $11.99 | ARC |       1,478 |
| 71 | 0.94 | BATMAN HUSH COMPLETE TP | $24.99 | DC |       1,473 |
| 72 | 0.92 | INCOGNITO CLASSIFIED EDITION HC (MR) | $44.99 | MAR |       1,444 |
| 73 | 0.92 | SUPERMAN THE BLACK RING TP VOL 02 | $16.99 | DC |       1,438 |
| 74 | 0.92 | ONE PIECE TP VOL 64 | $9.99 | VIZ |       1,435 |
| 75 | 0.91 | CHRONICLES OF KING CONAN TP VOL 03 | $18.99 | DAR |       1,432 |
| 76 | 0.89 | JOE KUBERT TARZAN OF THE APES ARTIST ED HC (NET) | $75.00 | IDW |       1,390 |
| 77 | 0.88 | STAR WARS CRIMSON EMPIRE SAGA HC | $34.99 | DAR |       1,378 |
| 78 | 0.88 | GREEN ARROW LONGBOW HUNTERS TP NEW ED | $14.99 | DC |       1,373 |
| 79 | 0.86 | AVENGERS CELESTIAL QUEST TP | $24.99 | MAR |       1,354 |
| 80 | 0.86 | ALIEN ILLUSTRATED STORY TP | $14.95 | RAN |       1,349 |
| 81 | 0.86 | MMW IRON FIST HC VOL 02 | $69.99 | MAR |       1,342 |
| 82 | 0.86 | WALKING DEAD TP VOL 04 HEARTS DESIRE | $14.99 | IMA |       1,341 |
| 83 | 0.85 | SQUEE TP | $15.95 | SLA |       1,338 |
| 84 | 0.85 | WOLVERINE TP GOODBYE CHINATOWN | $16.99 | MAR |       1,333 |
| 85 | 0.84 | KNUCKLES THE ECHIDNA ARCHIVES TP VOL 03 | $9.99 | ARC |       1,319 |
| 86 | 0.83 | FEAR ITSELF TP UNCANNY X-MEN | $16.99 | MAR |       1,297 |
| 87 | 0.82 | FRINGE BEYOND THE FRINGE TP | $14.99 | DC |       1,290 |
| 88 | 0.82 | GLORY TP VOL 01 THE ONCE & FUTURE DESTROYER (MR) | $9.99 | IMA |       1,288 |
| 89 | 0.82 | BATMAN THE LONG HALLOWEEN TP | $24.99 | DC |       1,279 |
| 90 | 0.82 | SHOWCASE PRESENTS AMETHSYT TP VOL 01 | $19.99 | DC |       1,276 |
| 91 | 0.81 | CARDCAPTOR SAKURA DARK HORSE OMNIBUS TP VOL 04 | $19.99 | DAR |       1,274 |
| 92 | 0.81 | 100 BULLETS HC BOOK 03 (MR) | $49.99 | DC |       1,269 |
| 93 | 0.80 | AVATAR LAST AIRBENDER TP VOL 01 PROMISE PART 1 | $10.99 | DAR |       1,256 |
| 94 | 0.80 | MMW ATLAS ERA TALES OF SUSPENSE HC VOL 04 | $74.99 | MAR |       1,255 |
| 95 | 0.80 | LOBO PORTRAIT OF A BASTICH TP NEW PTG | $19.99 | DC |       1,250 |
| 96 | 0.78 | BATMAN KNIGHTFALL TP NEW ED VOL 01 | $29.99 | DC |       1,229 |
| 97 | 0.78 | OREIMO TP VOL 01 | $10.99 | DAR |       1,228 |
| 98 | 0.77 | SPIDER-MAN LIZARD PREM HC NO TURNING BACK | $19.99 | MAR |       1,203 |
| 99 | 0.76 | PRINCE OF CATS TP (MR) | $16.99 | DC |       1,193 |
| 100 | 0.75 | WALKING DEAD COMPENDIUM TP VOL 01 (MR) | $59.99 | IMA |       1,179 |
| 101 | 0.74 | WALKING DEAD TP VOL 05 BEST DEFENSE (NEW PTG) | $14.99 | IMA |       1,151 |
| 102 | 0.73 | INVINCIBLE IRON MAN PREM HC VOL 10 LONG WAY DOWN | $19.99 | MAR |       1,145 |
| 103 | 0.72 | STARMAN OMNIBUS TP VOL 02 | $29.99 | DC |       1,122 |
| 104 | 0.71 | BAKUMAN TP VOL 14 | $9.99 | VIZ |       1,106 |
| 105 | 0.71 | PROPHET TP VOL 01 REMISSION | $9.99 | IMA |       1,105 |
| 106 | 0.68 | X-FACTOR TP VOL 15 THEY KEEP KILLING MADROX | $16.99 | MAR |       1,067 |
| 107 | 0.67 | WET MOON GN VOL 06 (MR) | $17.99 | ONI |       1,047 |
| 108 | 0.67 | ESSENTIAL PUNISHER TP VOL 04 | $19.99 | MAR |       1,042 |
| 109 | 0.66 | MU AVENGERS EARTHS HEROES DIGEST TP VOL 01 | $9.99 | MAR |       1,035 |
| 110 | 0.65 | X-MEN WEDDING OF CYCLOPS AND PHOENIX TP | $34.99 | MAR |       1,023 |
| 111 | 0.65 | MMW INVINCIBLE IRON MAN TP VOL 02 | $24.99 | MAR |       1,020 |
| 112 | 0.64 | WALKING DEAD TP VOL 09 HERE WE REMAIN (MR) | $14.99 | IMA |       1,002 |
| 113 | 0.64 | MU AVENGERS EARTHS HEROES COMIC READER TP #3 | $3.99 | MAR |          996 |
| 114 | 0.63 | WALKING DEAD TP VOL 15 WE FIND OURSELVES (MR) | $14.99 | IMA |          993 |
| 115 | 0.63 | WHORE GN (MR) | $9.99 | ZEN |          993 |
| 116 | 0.62 | DAREDEVIL BY BRUBAKER AND LARK ULT COLL TP BOOK 03 | $34.99 | MAR |          974 |
| 117 | 0.62 | NAOKI URASAWA 20TH CENTURY BOYS GN VOL 22 | $12.99 | VIZ |          965 |
| 118 | 0.60 | WALKING DEAD TP VOL 06 SORROWFUL LIFE (NEW PTG) (SEP088207) | $14.99 | IMA |          945 |
| 119 | 0.60 | POWERS HC VOL 05 DEFINITIVE COLLECTION (MR) | $34.99 | MAR |          944 |
| 120 | 0.60 | CRIMINAL MACABRE THE IRON SPIRT HC | $19.99 | DAR |          936 |
| 121 | 0.58 | MARVEL ZOMBIES DESTROY HC | $24.99 | MAR |          912 |
| 122 | 0.58 | WALKING DEAD TP VOL 14 NO WAY OUT (MR) | $14.99 | IMA |          905 |
| 123 | 0.58 | SCOTT PILGRIM COLOR HC VOL 01 | $24.99 | ONI |          901 |
| 124 | 0.57 | NEW MUTANTS TP VOL 05 DATE WITH DEVIL | $14.99 | MAR |          889 |
| 125 | 0.57 | ANGELIC LAYER TP BOOK 01 | $19.99 | DAR |          887 |
| 126 | 0.57 | ASTONISHING X-MEN GIFTED PROSE NOVEL HC | $24.99 | MAR |          886 |
| 127 | 0.56 | SPAWN ORIGINS TP VOL 16 | $14.99 | IMA |          876 |
| 128 | 0.55 | MIGHTY THOR BY MATT FRACTION PREM HC VOL 03 | $24.99 | MAR |          868 |
| 129 | 0.55 | WALKING DEAD TP VOL 08 MADE TO SUFFER (MR) | $14.99 | IMA |          857 |
| 130 | 0.54 | TEZUKA MESSAGE TO ADOLF GN VOL 01 (MR) | $26.95 | RAN |          852 |
| 131 | 0.54 | WALKING DEAD TP VOL 07 THE CALM BEFORE | $14.99 | IMA |          847 |
| 132 | 0.54 | WALKING DEAD TP VOL 10 WHAT WE BECOME | $14.99 | IMA |          842 |
| 133 | 0.54 | V FOR VENDETTA NEW EDITION TP (MR) | $19.99 | DC |          839 |
| 134 | 0.53 | WALKING DEAD TP VOL 11 FEAR THE HUNTERS (MR) | $14.99 | IMA |          837 |
| 135 | 0.53 | BULLETPROOF COFFIN TP VOL 02 DISINTERRED (MR) | $17.99 | IMA |          835 |
| 136 | 0.53 | MARVELS AVENGERS AVENGERS INITIATIVE DIGEST TP | $9.99 | MAR |          832 |
| 137 | 0.53 | SANDMAN TP VOL 01 PRELUDES & NOCTURNES NEW ED (MR) | $19.99 | DC |          823 |
| 138 | 0.52 | BLACK PANTHER MAN WITHOUT FEAR TP FEAR ITSELF | $16.99 | MAR |          819 |
| 139 | 0.52 | SPIDER-MAN REVENGE OF SINISTER SIX PREM HC | $29.99 | MAR |          818 |
| 140 | 0.52 | ULTIMATE COMICS ULTIMATES BY HICKMAN TP VOL 01 | $19.99 | MAR |          812 |
| 141 | 0.52 | CHI SWEET HOME GN VOL 09 | $13.95 | RAN |          809 |
| 142 | 0.52 | JOURNEY INTO MYSTERY TP VOL 01 FEAR ITSELF | $15.99 | MAR |          807 |
| 143 | 0.51 | WATCHMEN TP | $19.99 | DC |          806 |
| 144 | 0.51 | LOCKE & KEY TP VOL 01 WELCOME TO LOVECRAFT | $19.99 | IDW |          806 |
| 145 | 0.50 | LOVELESS GN VOL 09 | $9.99 | VIZ |          790 |
| 146 | 0.50 | BARBARA GN (MR) | $19.95 | DIG |          785 |
| 147 | 0.50 | FLASH OMNIBUS BY GEOFF JOHNS HC VOL 03 | $75.00 | DC |          781 |
| 148 | 0.50 | GREEN ARROW ARCHERS QUEST TP NEW ED | $14.99 | DC |          777 |
| 149 | 0.49 | DUNGEONS & DRAGONS FR DRIZZT OMNIBUS TP VOL 02 | $24.99 | IDW |          773 |
| 150 | 0.49 | GHOSTBUSTERS OMNIBUS TP VOL 01 | $24.99 | IDW |          773 |
| 151 | 0.49 | ABSOLUTE GREEN LANTERN SINESTRO CORPS WAR HC | $99.99 | DC |          769 |
| 152 | 0.48 | NEW AVENGERS OMNIBUS HC VOL 01 | $125.00 | MAR |          756 |
| 153 | 0.48 | BATMAN DETECTIVE COMICS HC VOL 01 FACES OF DEATH | $22.99 | DC |          750 |
| 154 | 0.47 | WHERES MY SHOGGOTH | $11.95 | ARA |          742 |
| 155 | 0.47 | WALKING DEAD TP VOL 13 TOO FAR GONE (MR) | $14.99 | IMA |          740 |
| 156 | 0.47 | WOLVERINE ROT PREM HC | $24.99 | MAR |          731 |
| 157 | 0.46 | ESSENTIAL CAPTAIN MARVEL TP VOL 01 | $16.99 | MAR |          727 |
| 158 | 0.46 | WALKING DEAD TP VOL 12 LIFE AMONG THEM | $14.99 | IMA |          723 |
| 159 | 0.46 | SWAMP THING TP VOL 01 RAISE THEM BONES TP | $14.99 | DC |          718 |
| 160 | 0.46 | AMELIA RULES S&S ED TP VOL 08 HER PERMANENT RECORD | $10.99 | POC |          714 |
| 161 | 0.45 | BUCKO HC | $19.99 | DAR |          709 |
| 162 | 0.45 | JUSTICE LEAGUE OF AMERICA ARCHIVES HC VOL 01 | $49.99 | DC |          698 |
| 163 | 0.44 | X-MEN LEGACY TP FIVE MILES SOUTH OF UNIVERSE | $15.99 | MAR |          688 |
| 164 | 0.44 | FEAR ITSELF TP THUNDERBOLTS | $15.99 | MAR |          687 |
| 165 | 0.44 | JOHN CARTER GN TP GODS OF MARS | $14.99 | MAR |          682 |
| 166 | 0.43 | CIVIL WAR TP | $24.99 | MAR |          681 |
| 167 | 0.43 | ESSENTIAL MARVEL TEAM-UP TP VOL 01 | $16.99 | MAR |          675 |
| 168 | 0.43 | ARKHAM ASYLUM ANNIVERSARY ED SC (MR) | $17.99 | DC |          672 |
| 169 | 0.43 | EERIE ARCHIVES HC VOL 11 | $49.99 | DAR |          671 |
| 170 | 0.43 | GENSHIKEN SECOND SEASON GN VOL 01 | $10.99 | RAN |          667 |
| 171 | 0.42 | CATWOMAN THE DARK END OF THE STREET TP | $14.99 | DC |          665 |
| 172 | 0.42 | FABLES TP VOL 01 LEGENDS IN EXILE NEW ED (MR) | $12.99 | DC |          665 |
| 173 | 0.42 | REBEL BLOOD TP (MR) | $14.99 | IMA |          655 |
| 174 | 0.42 | GAME OF THRONES HC GN VOL 01 (MR) | $25.00 | RAN |          655 |
| 175 | 0.41 | ESSENTIAL MS MARVEL TP VOL 01 | $16.99 | MAR |          639 |
| 176 | 0.41 | DRAMA GN | $10.99 | SCH |          639 |
| 177 | 0.41 | MONDO TP (MR) | $15.99 | IMA |          636 |
| 178 | 0.41 | ANITA BLAKE VH TP CIRCUS OF DAMNED BOOK 03 SCOUNDREL (MR) | $16.99 | MAR |          636 |
| 179 | 0.40 | NEAR DEATH TP VOL 02 | $14.99 | IMA |          631 |
| 180 | 0.40 | HACK SLASH TP VOL 01 FIRST CUT NEW PTG | $12.99 | IMA |          630 |
| 181 | 0.40 | ALICE I/T COUNTRY CLOVER CHESHIRE CAT WALTZ GN VOL 02 (MR) ( | $13.99 | ST. |          628 |
| 182 | 0.40 | BLACKEST NIGHT TP | $19.99 | DC |          621 |
| 183 | 0.40 | ESSENTIAL MARVEL HORROR TP VOL 01 | $16.99 | MAR |          620 |
| 184 | 0.39 | MILKMAN MURDERS HC (MR) | $14.99 | IMA |          618 |
| 185 | 0.39 | DOCTOR WHO DAVE GIBBONS COLL TP | $29.99 | IDW |          616 |
| 186 | 0.39 | DEADPOOL HC VOL 01 | $39.99 | MAR |          615 |
| 187 | 0.39 | JUDGE DREDD DREDD VS DEATH TP | $12.99 | DC |          613 |
| 188 | 0.39 | POWERPUFF GIRLS TP VOL 01 TITANS OF TOWNSVILLE | $6.95 | DC |          605 |
| 189 | 0.38 | JUSTICE LEAGUE HC VOL 01 ORIGIN | $24.99 | DC |          599 |
| 190 | 0.38 | METAL MEN ARCHIVES HC VOL 01 | $49.99 | DC |          591 |
| 191 | 0.38 | SUPERMAN ACTION COMICS HC VOL 01 SUPERMAN MEN OF STEEL | $24.99 | DC |          588 |
| 192 | 0.38 | ESSENTIAL MARVEL TEAM-UP TP VOL 02 | $16.99 | MAR |          588 |
| 193 | 0.37 | ALIEN ILLUSTRATED STORY LTD SGN ARTISTS ED HC | $75.00 | TIT |          584 |
| 194 | 0.37 | LEGENDS OF ZITA THE SPACEGIRL GN | $12.99 | ST. |          578 |
| 195 | 0.37 | DOOM PATROL ARCHIVES HC VOL 01 | $49.95 | DC |          575 |
| 196 | 0.37 | JOKER HC | $19.99 | DC |          573 |
| 197 | 0.37 | FATALE TP VOL 01 DEATH CHASES ME (MR) | $14.99 | IMA |          573 |
| 198 | 0.37 | VAMPIRELLA VS DRACULA TP | $19.99 | DE |          572 |
| 199 | 0.36 | DAREDEVIL BY MARK WAID TP VOL 01 | $15.99 | MAR |          567 |
| 200 | 0.36 | KINGDOM COME TP NEW EDITION | $17.99 | DC |          564 |
| 201 | 0.36 | ESSENTIAL SILVER SURFER TP VOL 02 | $16.99 | MAR |          562 |
| 202 | 0.36 | CHEW TP VOL 01 (MR) | $9.99 | IMA |          559 |
| 203 | 0.36 | INFINITY GAUNTLET TP | $24.99 | MAR |          559 |
| 204 | 0.36 | AVATAR LAST AIRBENDER TP VOL 02 PROMISE PART 2 | $10.99 | DAR |          556 |
| 205 | 0.35 | BATMAN & ROBIN HC VOL 01 BORN TO KILL | $24.99 | DC |          555 |
| 206 | 0.35 | ANIMAL MAN TP VOL 01 THE HUNT | $14.99 | DC |          554 |
| 207 | 0.35 | BATMAN GATES OF GOTHAM TP | $14.99 | DC |          554 |
| 208 | 0.35 | BATMAN DARK VICTORY TP | $19.99 | DC |          552 |
| 209 | 0.35 | ESSENTIAL SAVAGE SHE-HULK TP VOL 01 | $16.99 | MAR |          547 |
| 210 | 0.35 | TEENAGE MUTANT NINJA TURTLES ONGOING TP VOL 01 | $17.99 | IDW |          544 |
| 211 | 0.35 | ESSENTIAL MAN-THING TP VOL 01 | $16.99 | MAR |          544 |
| 212 | 0.34 | KICK-ASS 2 PREM HC (MR) | $24.99 | MAR |          538 |
| 213 | 0.34 | LOEG III CENTURY #3 2009 (MR) | $9.95 | TOP |          534 |
| 214 | 0.34 | SHOWCASE PRESENTS BATGIRL TP VOL 01 | $16.99 | DC |          530 |
| 215 | 0.34 | SUPERMAN EARTH ONE HC VOL 01 | $19.99 | DC |          529 |
| 216 | 0.34 | MEMORIAL HC VOL 01 | $24.99 | IDW |          525 |
| 217 | 0.33 | BUGS BUNNY TP VOL 01 WHATS UP DOC | $6.99 | DC |          524 |
| 218 | 0.33 | WASTELAND TP VOL 07 | $14.99 | ONI |          521 |
| 219 | 0.33 | BATMAN YEAR ONE DELUXE SC | $14.99 | DC |          520 |
| 220 | 0.33 | TRANSMETROPOLITAN TP VOL 02 LUST FOR LIFE NEW ED (MR) | $14.99 | DC |          515 |
| 221 | 0.33 | UNCANNY X-FORCE TP VOL 01 APOCALYPSE SOLUTION | $15.99 | MAR |          515 |
| 222 | 0.33 | SUPERMAN RED SON TP | $17.99 | DC |          514 |
| 223 | 0.33 | HIGURASHI WHEN THEY CRY GN VOL 19 MASSACRE ARC PT 1 | $18.99 | HAC |          514 |
| 224 | 0.33 | OMAMORI HIMARI GN VOL 00 (MR) | $11.99 | HAC |          510 |
| 225 | 0.32 | DOOM PATROL ARCHIVES HC VOL 05 | $49.99 | DC |          506 |
| 226 | 0.32 | DOOM PATROL ARCHIVES HC VOL 04 | $49.99 | DC |          505 |
| 227 | 0.32 | SCOOBY DOO TP VOL 06 SPACE FRIGHT | $6.99 | DC |          502 |
| 228 | 0.32 | DOOM PATROL ARCHIVES HC VOL 03 | $49.99 | DC |          501 |
| 229 | 0.32 | SERENITY SHEPHERDS TALE HC | $14.99 | DAR |          500 |
| 230 | 0.32 | SCOOBY DOO TP VOL 05 SURFS UP | $6.99 | DC |          497 |
| 231 | 0.31 | LOCKE & KEY HC VOL 05 CLOCKWORKS | $24.99 | IDW |          493 |
| 232 | 0.31 | SHOWCASE PRESENTS HOUSE OF MYSTERY TP VOL 01 | $16.99 | DC |          492 |
| 233 | 0.31 | TORADORA GN VOL 05 | $11.99 | ST. |          488 |
| 234 | 0.31 | SGT ROCK ARCHIVES HC VOL 02 | $49.99 | DC |          486 |
| 235 | 0.31 | ESSENTIAL MAN-THING TP VOL 02 | $16.99 | MAR |          486 |
| 236 | 0.31 | KODT BUNDLE OF TROUBLE TP VOL 38 | $14.99 | KEN |          483 |
| 237 | 0.31 | BATMAN KNIGHTFALL TP NEW ED VOL 02 KNIGHTQUEST | $29.99 | DC |          482 |
| 238 | 0.31 | SANDMAN TP VOL 02 THE DOLLS HOUSE NEW ED (MR) | $19.99 | DC |          482 |
| 239 | 0.31 | JUDGE DREDD JUDGMENT DAY | $14.95 | DC |          480 |
| 240 | 0.31 | CRISIS ON MULTIPLE EARTHS TP VOL 01 | $14.95 | DC |          478 |
| 241 | 0.30 | FALLING SKIES GN VOL 02 | $9.99 | DAR |          474 |
| 242 | 0.30 | BATMAN HUSH TP VOL 02 | $12.99 | DC |          474 |
| 243 | 0.30 | GREEN LANTERN ARCHIVES HC VOL 01 | $49.99 | DC |          471 |
| 244 | 0.30 | WALKING DEAD HC VOL 01 (MR) | $34.99 | IMA |          470 |
| 245 | 0.30 | SHOWCASE PRESENTS THE FLASH TP VOL 01 | $16.99 | DC |          469 |
| 246 | 0.30 | ESSENTIAL DAZZLER TP VOL 01 | $16.99 | MAR |          469 |
| 247 | 0.30 | FUSHIGI YUGI GENBU KAIDEN TP VOL 10 | $9.99 | VIZ |          469 |
| 248 | 0.30 | FABLES TP VOL 17 INHERIT THE WIND (MR) | $14.99 | DC |          467 |
| 249 | 0.30 | BATMAN ARCHIVES HC VOL 02 | $49.95 | DC |          466 |
| 250 | 0.30 | BATMAN RIP TP | $14.99 | DC |          466 |
| 251 | 0.30 | SHOWCASE PRESENTS JUSTICE LEAGUE OF AMERICA TP VOL 01 | $16.99 | DC |          466 |
| 252 | 0.29 | BATMAN ARCHIVES HC VOL 06 | $49.99 | DC |          458 |
| 253 | 0.29 | PSYREN GN VOL 06 | $9.99 | VIZ |          456 |
| 254 | 0.29 | SPAWN ORIGINS HC VOL 07 | $29.99 | IMA |          455 |
| 255 | 0.29 | BATMAN ARCHIVES HC VOL 05 | $49.95 | DC |          454 |
| 256 | 0.29 | STAND OMNIBUS HC SLIPCASE | $150.00 | MAR |          452 |
| 257 | 0.29 | WOLVERINE OLD MAN LOGAN TP | $29.99 | MAR |          452 |
| 258 | 0.29 | SHOWCASE PRESENTS BATMAN TP VOL 02 | $16.99 | DC |          451 |
| 259 | 0.29 | BATMAN A DEATH IN THE FAMILY TP NEW ED | $24.99 | DC |          449 |
| 260 | 0.29 | BATMAN ARCHIVES HC VOL 04 | $49.95 | DC |          448 |
| 261 | 0.29 | SPIDER-MAN SPIDER-ISLAND HC | $39.99 | MAR |          447 |
| 262 | 0.28 | SUICIDE SQUAD TP VOL 01 KICKED IN THE TEETH | $14.99 | DC |          446 |
| 263 | 0.28 | UNCANNY X-FORCE TP VOL 04 DARK ANGEL SAGA BOOK 2 | $19.99 | MAR |          441 |
| 264 | 0.28 | PREACHER TP VOL 01 GONE TO TEXAS NEW EDITION | $17.99 | DC |          439 |
| 265 | 0.28 | SGT ROCK ARCHIVES HC VOL 01 | $49.99 | DC |          439 |
| 266 | 0.28 | BATMAN ARCHIVES HC VOL 03 | $49.95 | DC |          438 |
| 267 | 0.28 | BATMAN DARK KNIGHT STRIKES AGAIN TP | $19.99 | DC |          437 |
| 268 | 0.28 | ESSENTIAL GHOST RIDER TP VOL 02 | $16.99 | MAR |          434 |
| 269 | 0.28 | SHOWCASE PRESENTS BRAVE & BOLD BATMAN TEAMUPS VOL 01 | $16.99 | DC |          433 |
| 270 | 0.28 | EARL AND FAIRY GN VOL 03 | $9.99 | VIZ |          432 |
| 271 | 0.28 | SHOWCASE PRESENTS AQUAMAN TP VOL 01 | $16.99 | DC |          431 |
| 272 | 0.27 | ESSENTIAL WEREWOLF BY NIGHT TP VOL 02 | $16.99 | MAR |          429 |
| 273 | 0.27 | JUSTICE LEAGUE OF AMERICA ARCHIVES HC VOL 02 | $49.95 | DC |          428 |
| 274 | 0.27 | AVATAR LAST AIRBENDER LOST ADVENTURES TP VOL 01 | $14.99 | DAR |          425 |
| 275 | 0.27 | ADAM STRANGE ARCHIVES HC VOL 01 | $49.99 | DC |          424 |
| 276 | 0.27 | ESSENTIAL DOCTOR STRANGE TP VOL 02 | $16.99 | MAR |          420 |
| 277 | 0.27 | LIBRARY WARS LOVE & WAR VOL 08 | $9.99 | VIZ |          417 |
| 278 | 0.27 | SANDMAN TP VOL 03 DREAM COUNTRY NEW ED (MR) | $19.99 | DC |          416 |
| 279 | 0.27 | CAVALIER MR THOMPSON A SAM HILL GN | $16.99 | FAN |          416 |
| 280 | 0.27 | DARK MATTER TP VOL 01 REBIRTH | $14.99 | DAR |          415 |
| 281 | 0.27 | ADAM STRANGE ARCHIVES HC VOL 03 | $49.99 | DC |          415 |
| 282 | 0.26 | SHOWCASE PRESENTS HOUSE OF MYSTERY TP VOL 02 | $16.99 | DC |          413 |
| 283 | 0.26 | ESSENTIAL DOCTOR STRANGE TP VOL 03 | $16.99 | MAR |          412 |
| 284 | 0.26 | GUNSLINGER GIRL OMNIBUS TP VOL 05 | $16.99 | ST. |          412 |
| 285 | 0.26 | ADAM STRANGE ARCHIVES HC VOL 02 | $49.99 | DC |          409 |
| 286 | 0.26 | BEATLES GRAPHIC GN | $27.95 | DIA |          408 |
| 287 | 0.26 | HOLE OF TANK GIRL SLIPCASED HC COLL ED (MR) | $99.99 | RAN |          408 |
| 288 | 0.26 | SHOWCASE PRESENTS TEEN TITANS TP VOL 01 | $16.99 | DC |          407 |
| 289 | 0.26 | UNCANNY X-FORCE TP VOL 03 DARK ANGEL SAGA BOOK 01 | $19.99 | MAR |          407 |
| 290 | 0.26 | JUSTICE LEAGUE OF AMERICA ARCHIVES HC VOL 03 | $49.99 | DC |          406 |
| 291 | 0.26 | WONDER WOMAN HC VOL 01 BLOOD | $22.99 | DC |          406 |
| 292 | 0.26 | BATMAN DARK KNIGHT ARCHIVES HC VOL 02 | $49.95 | DC |          405 |
| 293 | 0.26 | SHOWCASE PRESENTS ENEMY ACE TP VOL 01 | $16.99 | DC |          403 |
| 294 | 0.26 | OTOMEN GN VOL 13 | $9.99 | VIZ |          403 |
| 295 | 0.26 | CHALLENGERS OF THE UNKNOWN ARCHIVES HC VOL 01 | $39.99 | DC |          402 |
| 296 | 0.26 | BATMAN DARK KNIGHT ARCHIVES HC VOL 03 | $49.95 | DC |          401 |
| 297 | 0.25 | SHOWCASE PRESENTS HOUSE OF SECRETS TP VOL 02 | $17.99 | DC |          399 |
| 298 | 0.25 | BATMAN THE BLACK MIRROR HC | $29.99 | DC |          396 |
| 299 | 0.25 | DOOM PATROL ARCHIVES HC VOL 02 | $49.95 | DC |          396 |
| 300 | 0.25 | SHOWCASE PRESENTS PHANTOM STRANGER TP VOL 01 | $16.99 | DC |          396 |