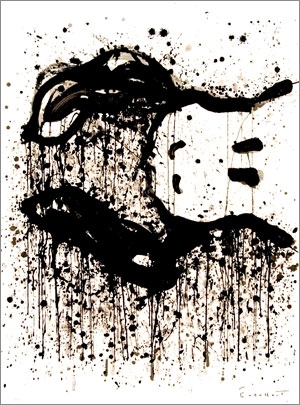 Pour lire la version française de cet article, rendez-vous sur Cable's Chronicles.
Back from Angoulême, with some Peanuts surprise for you. During 4 days, we celebrated the 60th anniversary of the famous comic strip by Charles M. SCHULZ by asking each artist we've met to draw his / her own vision of Peanuts. Actually it wasn't as easy as it seemed, some people around the Net sent me their vision too during the week, and we even manage to get some done at the Paris Manga & Sci-Fi Show during the week-end, but I'll only add them tomorrow once scanned by Nonö, so don't forget to come back.
So here's the gallery, feel free to visit websites under drawings if you wanna discover more about each artist. Hope you'll enjoy, and don't forget to leave a comment 😉
PS : If you feel like drawing some Peanuts after watching this gallery, you can still send me your vision by mail and I'll add it with the others.
[nggallery id=1]