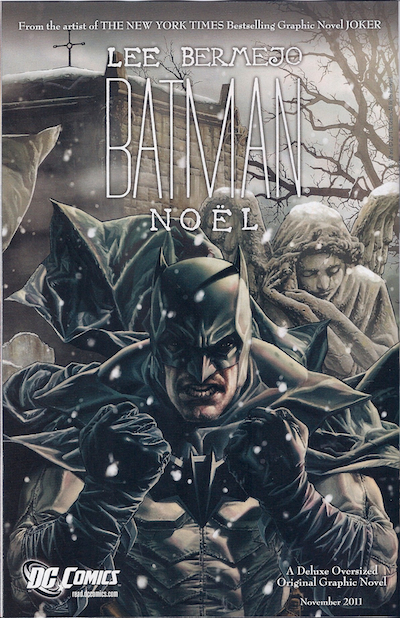 Et voici enfin mon analyse sur les chiffres de ventes du mois de novembre. Je m'excuse pour le retard, mais comme vous avez pu le constater, le nombre d'articles publiés ces derniers jours a connu une inflation assez inquiétante, en tout cas pour mon emploi du temps.
DC Et Marvel au coude à coude 
En terme de part de marché, DC et son relaunch de la dernière chance continue de sortir en tête, mais pas de grand chose. En effet avec 39% de part de marché pour DC et 37 pour Marvel, on constate que l'écart assez  énorme depuis septembre s'est considérablement réduit. Il faut dire que Marvel a sorti l'artillerie lourde, et on peut parler de mini relaunch chez la maison des idées des autres…
Mini- relaunch pour Marvel
Si marvel a regagné des parts de marché, et parvient à passer la barre  des 100 000ex, soit une première depuis longtemps, c'est grâce au relaunch de certains de ses plus gros titres, et le lancement de nouvelle séries :
– le mini relaunch de la franchise X avec Wolverine and The X-Men et Uncanny X-Men, dont le numéro 2 perd pas mal de lecteurs, notamment par rapport à Wolvie 2 qui résiste bien.
– le relaunch de Incredible Hulk
– le lancement de Avenging Spider-man
– le fameux, et horrible, Point One.
Sauf que comme d'habitude l'effet relaunch est souvent temporaire. Mais cela permet tout de même à Marvel de placer 3 titres au dessus des 100 000ex, et 4 dans le Top 10.
DC Comics : l' ajustement
Après deux mois de niveau de ventes insolentes, on peut constater que le mois de novembre marque le début d'un ajustement sur les plus grosses de l'éditeur. En effet les 15 premières ventes de DC perdent en moyenne entre 10 et 20 000 lecteurs entre le mois d'octobre et de novembre, si bien qu'alors qu'il débutait son relaunch avec plus de 10 titres au dessus des 100 000ex, ils ne sont plus que 5 quelques mois plus tard.
Cependant l'ajustement est bien moins violent que ce que l'on pouvait imaginer. Je m'attendais à une chute rapide des vente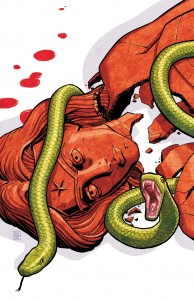 s une fois l'effet relaunch passé mais on peut noter que malgré cette baisse sur leurs principaux titres, les séries en question se vendent toujours bien mieux qu'avant le relaunch. Ainsi des titres comme Batgirl, Wonder Woman, Teen Titans, Superman, Action Comics, se vendent toujours 2 à 3 fois plus qu'au mois d'août.  Donc de ce point de vue le relaunch reste un succès.
Par ailleurs, si DC a réussi à faire remonter certaines séries malades depuis un moment, la maison d'édition est en train de réussir son pari d'imposer d'autres séries « de milieu de tableau » si vous me pardonnez l'expression. L'un des problèmes récurrents de DC ces dernières années par rapport à Marvel était en effet les titres intermédiaires. C'est à dire que si l'éditeur pouvait aller se disputer le Top 10 avec la maison des idées avec ses plus gros titres comme Batman ou Green Lantern, dès qu'on sortait des meilleures ventes il y avait alors un gros trou entre la 15e et 40e place où tous les titres étaient estampillés Marvel.
Le relaunch DC n'a donc pas simplement permis à DC d'assurer une certaine domination dans le Top 10, mais aussi d'imposer un grand nombre de titres dans le Top 50. Ainsi avant le relaunch, le partage du Top 50 se faisait clairement à l'avantage de Marvel qui en général classait entre 30 et 35 titres, et DC récupérait les miettes. Or on peut constater que le relaunch a permis de rééquilébrer les choses puisque DC prend 27 places, et Marvel 23. Par ailleurs Marvel n'obtient autant de places que grâce à sa politique de double publication dans le mois. C'est à dire le fait de sortir plusieurs épisodes d'une même série le même mois.
Enfin dernière raison de se réjour avec le succès confirmé des titres comme Animal Man, Swamp Thing qui perdent très peu de lecteurs, à peine 4 à 5000.
Les indépendants toujours stables 
Pas grand chose à signaler du côté des titres indépendants, on retrouve toujours un peu les mêmes avec Walking Dead et la 9e saison de Buffy avec des ventes stables d'un mois sur l'autre. Idem pour Angel & Faith, qui après une grosse chute entre le 1 et le 2e épisode, semble avoir trouver sa vitesse de croisière autour de 18 000ex, ce qui reste très bon pour un titre inde.
TPB : c'est Noël !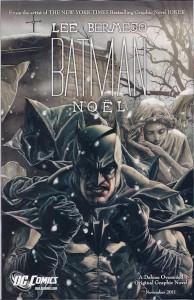 Après des mois de recul le marché des TPB se paie au mois de novembre une cure de jouvence avec une progression de plus de 20%. Mais cette hausse est temporaire et principalement due à la sortie d'un seul TPB : Batman Noël de Lee Bermejo qui dépasse allègrement les 12 000ex écoulés. Un niveau de ventes que seules quelques séries connaissent, comme Walking Dead ou Fables. Donc félicitations à Bermejo qui signe ici, outre les dessins, son premier scénario notable.
Mais il n'est pas le seul à connaître de bons scores en novembre, et c'est là que l'on peut constater encore une fois que le public des TPB n'est pas le même que celui des singles, puisque les meilleures ventes sont assumées par des tires inde comme Hellboy, The Boys, ou Walking Dead.
Ventes de single :
| | | | | | |
| --- | --- | --- | --- | --- | --- |
|   |   | TOP 300 COMICS — November 2011 |   |   |   |
| Rank | Index | Title | Price | Pub | Est.Qty |
| 1 | 105.11 | JUSTICE LEAGUE #3 | $3.99 | DC |   158,700 |
| 2 | 100.00 | BATMAN #3 | $2.99 | DC |   150,984 |
| 3 | 89.33 | ACTION COMICS #3 | $3.99 | DC |   134,875 |
| 4 | 81.23 | GREEN LANTERN #3 | $2.99 | DC |   122,644 |
| 5 | 75.08 | POINT ONE #1 | $5.99 | MAR |   113,352 |
| 6 | 74.28 | AVENGING SPIDER-MAN #1 | $3.99 | MAR |   112,153 |
| 7 | 72.80 | UNCANNY X-MEN #1 | $3.99 | MAR |   109,911 |
| 8 | 66.28 | DETECTIVE COMICS #3 [*] | $2.99 | DC |   100,077 |
| 9 | 59.89 | FLASH #3 | $2.99 | DC |     90,417 |
| 10 | 55.21 | WOLVERINE AND X-MEN #2 | $3.99 | MAR |     83,356 |
| 11 | 53.08 | INCREDIBLE HULK #2 | $3.99 | MAR |     80,143 |
| 12 | 51.82 | BATMAN THE DARK KNIGHT #3 [*] | $2.99 | DC |     78,240 |
| 13 | 51.49 | SUPERMAN #3 [*] | $2.99 | DC |     77,747 |
| 14 | 51.45 | BATMAN AND ROBIN #3 [*] | $2.99 | DC |     77,678 |
| 15 | 48.89 | FANTASTIC FOUR #600 | $7.99 | MAR |     73,809 |
| 16 | 48.01 | UNCANNY X-MEN #2 | $3.99 | MAR |     72,485 |
| 17 | 43.46 | WONDER WOMAN #3 | $2.99 | DC |     65,621 |
| 18 | 41.71 | BATGIRL #3 [*] | $2.99 | DC |     62,974 |
| 19 | 41.21 | AQUAMAN #3 [*] | $2.99 | DC |     62,223 |
| 20 | 41.06 | BATWOMAN #3 | $2.99 | DC |     61,997 |
| 21 | 40.24 | TEEN TITANS #3 | $2.99 | DC |     60,758 |
| 22 | 40.11 | FEAR ITSELF #7.1 | $3.99 | MAR |     60,562 |
| 23 | 39.59 | GREEN LANTERN NEW GUARDIANS #3 | $2.99 | DC |     59,774 |
| 24 | 38.98 | GREEN LANTERN CORPS #3 [*] | $2.99 | DC |     58,854 |
| 25 | 38.42 | FEAR ITSELF #7.2 | $3.99 | MAR |     58,006 |
| 26 | 38.28 | FEAR ITSELF FEARLESS #2 | $2.99 | MAR |     57,794 |
| 27 | 38.23 | AMAZING SPIDER-MAN #674 | $3.99 | MAR |     57,723 |
| 28 | 38.21 | NIGHTWING #3 [*] | $2.99 | DC |     57,688 |
| 29 | 37.86 | AMAZING SPIDER-MAN #673 | $3.99 | MAR |     57,159 |
| 30 | 37.50 | AVENGERS #19 | $3.99 | MAR |     56,620 |
| 31 | 36.36 | FEAR ITSELF #7.3 | $3.99 | MAR |     54,903 |
| 32 | 36.26 | RED LANTERNS #3 [*] | $2.99 | DC |     54,741 |
| 33 | 36.07 | NEW AVENGERS #18 | $3.99 | MAR |     54,454 |
| 34 | 35.87 | CAPTAIN AMERICA #4 | $3.99 | MAR |     54,157 |
| 35 | 35.72 | KICK-ASS 2 #5 (MR) | $2.99 | MAR |     53,937 |
| 36 | 34.64 | SWAMP THING #3 | $2.99 | DC |     52,300 |
| 37 | 34.15 | ULTIMATE COMICS SPIDER-MAN #4 | $3.99 | MAR |     51,558 |
| 38 | 33.76 | UNCANNY X-FORCE #17 | $3.99 | MAR |     50,974 |
| 39 | 32.75 | FF #12 | $2.99 | MAR |     49,449 |
| 40 | 32.44 | JUSTICE LEAGUE INTERNATIONAL #3 [*] | $2.99 | DC |     48,972 |
| 41 | 31.11 | CATWOMAN #3 [*] | $2.99 | DC |     46,976 |
| 42 | 30.80 | JUSTICE LEAGUE DARK #3 [*] | $2.99 | DC |     46,507 |
| 43 | 30.27 | SUPERGIRL #3 [*] | $2.99 | DC |     45,706 |
| 44 | 29.89 | RED HOOD AND THE OUTLAWS #3 [*] | $2.99 | DC |     45,126 |
| 45 | 29.32 | ANIMAL MAN #3 [*] | $2.99 | DC |     44,266 |
| 46 | 28.82 | X-MEN #20 | $3.99 | MAR |     43,515 |
| 47 | 28.28 | SUPERBOY #3 [*] | $2.99 | DC |     42,698 |
| 48 | 27.96 | GREEN ARROW #3 [*] | $2.99 | DC |     42,209 |
| 49 | 27.80 | X-MEN LEGACY #259 | $2.99 | MAR |     41,967 |
| 50 | 27.28 | SECRET AVENGERS #19 | $3.99 | MAR |     41,191 |
| 51 | 26.96 | MIGHTY THOR #8 | $3.99 | MAR |     40,703 |
| 52 | 26.61 | WOLVERINE #18 | $3.99 | MAR |     40,170 |
| 53 | 26.44 | X-MEN #21 | $3.99 | MAR |     39,919 |
| 54 | 26.27 | ULTIMATE COMICS X-MEN #3 | $3.99 | MAR |     39,657 |
| 55 | 26.06 | ULTIMATE COMICS ULTIMATES #4 | $3.99 | MAR |     39,342 |
| 56 | 26.00 | STORMWATCH #3 | $2.99 | DC |     39,262 |
| 57 | 25.39 | X-MEN LEGACY #258 | $2.99 | MAR |     38,334 |
| 58 | 25.37 | DAREDEVIL #6 | $2.99 | MAR |     38,302 |
| 59 | 25.25 | INVINCIBLE IRON MAN #510 | $3.99 | MAR |     38,118 |
| 60 | 25.17 | WOLVERINE #19 | $3.99 | MAR |     37,997 |
| 61 | 24.37 | BIRDS OF PREY #3 [*] | $2.99 | DC |     36,802 |
| 62 | 24.34 | SUICIDE SQUAD #3 [*] | $2.99 | DC |     36,744 |
| 63 | 23.87 | FEAR ITSELF FEARLESS #3 | $2.99 | MAR |     36,044 |
| 64 | 22.18 | BTVS SEASON 9 FREEFALL #3 | $2.99 | DAR |     33,485 |
| 65 | 21.68 | ASTONISHING X-MEN #44 | $3.99 | MAR |     32,729 |
| 66 | 21.53 | VENOM #9 | $2.99 | MAR |     32,506 |
| 67 | 21.34 | BATTLE SCARS #1 | $2.99 | MAR |     32,222 |
| 68 | 21.07 | WALKING DEAD #91 (MR) | $2.99 | IMA |     31,813 |
| 69 | 20.97 | SAVAGE HAWKMAN #3 [*] | $2.99 | DC |     31,659 |
| 70 | 20.93 | BATWING #3 [*] | $2.99 | DC |     31,599 |
| 71 | 20.85 | LEGION OF SUPER HEROES #3 [*] | $2.99 | DC |     31,481 |
| 72 | 20.67 | DEMON KNIGHTS #3 [*] | $2.99 | DC |     31,213 |
| 73 | 20.18 | CAPTAIN AMERICA AND BUCKY #624 | $2.99 | MAR |     30,472 |
| 74 | 20.12 | DEATHSTROKE #3 [*] | $2.99 | DC |     30,379 |
| 75 | 19.54 | ALL STAR WESTERN #3 [*] | $3.99 | DC |     29,498 |
| 76 | 19.00 | FRANKENSTEIN AGENT OF SHADE #3 [*] | $2.99 | DC |     28,681 |
| 77 | 18.99 | NEW MUTANTS #33 | $2.99 | MAR |     28,665 |
| 78 | 18.87 | FURY OF FIRESTORM THE NUCLEAR MEN #3 [*] | $2.99 | DC |     28,489 |
| 79 | 18.79 | HUNTRESS #2 | $2.99 | DC |     28,377 |
| 80 | 18.61 | LEGION LOST #3 [*] | $2.99 | DC |     28,103 |
| 81 | 18.49 | DC UNIVERSE PRESENTS #3 [*] | $2.99 | DC |     27,917 |
| 82 | 17.99 | JOURNEY INTO MYSTERY #631 | $2.99 | MAR |     27,161 |
| 83 | 17.92 | MOON KNIGHT #7 | $3.99 | MAR |     27,062 |
| 84 | 17.76 | GRIFTER #3 [*] | $2.99 | DC |     26,822 |
| 85 | 17.57 | RESURRECTION MAN #3 [*] | $2.99 | DC |     26,532 |
| 86 | 17.39 | DEADPOOL #46 | $2.99 | MAR |     26,260 |
| 87 | 17.12 | NEW MUTANTS #34 | $2.99 | MAR |     25,847 |
| 88 | 16.82 | PUNISHER #5 | $2.99 | MAR |     25,399 |
| 89 | 16.46 | BLUE BEETLE #3 [*] | $2.99 | DC |     24,851 |
| 90 | 16.37 | HAWK AND DOVE #3 [*] | $2.99 | DC |     24,718 |
| 91 | 16.29 | HULK #44 | $2.99 | MAR |     24,596 |
| 92 | 16.08 | BATMAN ODYSSEY VOL 2 #2 | $3.99 | DC |     24,271 |
| 93 | 15.99 | CAPTAIN ATOM #3 [*] | $2.99 | DC |     24,146 |
| 94 | 15.72 | X-FACTOR #227 | $2.99 | MAR |     23,742 |
| 95 | 15.61 | ULTIMATE COMICS HAWKEYE #4 | $3.99 | MAR |     23,562 |
| 96 | 15.54 | I VAMPIRE #3 [*] | $2.99 | DC |     23,463 |
| 97 | 15.17 | TEENAGE MUTANT NINJA TURTLES ONGOING #4 | $3.99 | IDW |     22,898 |
| 98 | 15.09 | X-23 #17 | $2.99 | MAR |     22,780 |
| 99 | 15.07 | MISTER TERRIFIC #3 [*] | $2.99 | DC |     22,754 |
| 100 | 15.06 | X-23 #16 | $2.99 | MAR |     22,737 |
| 101 | 15.04 | AVENGERS ACADEMY #21 | $2.99 | MAR |     22,713 |
| 102 | 15.02 | THUNDERBOLTS #166 | $2.99 | MAR |     22,680 |
| 103 | 15.00 | PEANUTS #0 | $1.00 | BOO |     22,644 |
| 104 | 14.95 | OMAC #3 [*] | $2.99 | DC |     22,572 |
| 105 | 14.94 | VOODOO #3 [*] | $2.99 | DC |     22,551 |
| 106 | 14.93 | THUNDERBOLTS #165 | $2.99 | MAR |     22,536 |
| 107 | 14.92 | AVENGERS ACADEMY #22 | $2.99 | MAR |     22,531 |
| 108 | 14.86 | LEGION SECRET ORIGIN #2 | $2.99 | DC |     22,435 |
| 109 | 14.53 | STATIC SHOCK #3 [*] | $2.99 | DC |     21,937 |
| 110 | 14.27 | MAGNETO NOT A HERO #1 | $2.99 | MAR |     21,543 |
| 111 | 14.19 | SHADE #2 | $2.99 | DC |     21,431 |
| 112 | 14.17 | MEN OF WAR #3 [*] | $3.99 | DC |     21,393 |
| 113 | 14.12 | GENERATION HOPE #13 | $2.99 | MAR |     21,317 |
| 114 | 13.92 | PENGUIN PAIN AND PREJUDICE #2 | $2.99 | DC |     21,021 |
| 115 | 13.32 | BLACKHAWKS #3 [*] | $2.99 | DC |     20,114 |
| 116 | 12.79 | ALPHA FLIGHT #6 | $2.99 | MAR |     19,316 |
| 117 | 12.49 | ANGEL & FAITH #4 | $2.99 | DAR |     18,855 |
| 118 | 12.45 | DAKEN DARK WOLVERINE #17 | $2.99 | MAR |     18,794 |
| 119 | 12.36 | GHOST RIDER #5 | $2.99 | MAR |     18,664 |
| 120 | 12.17 | ANNIHILATORS EARTHFALL #3 | $3.99 | MAR |     18,379 |
| 121 | 12.12 | GHOST RIDER #6 | $2.99 | MAR |     18,297 |
| 122 | 12.11 | FLASH GORDON ZEITGEIST #1 | $1.00 | DE |     18,288 |
| 123 | 11.98 | WOLVERINE BEST THERE IS #11 | $3.99 | MAR |     18,094 |
| 124 | 11.78 | STAR TREK LEGION OF SUPERHEROES #2 | $3.99 | IDW |     17,782 |
| 125 | 11.71 | FABLES #111 (MR) | $2.99 | DC |     17,687 |
| 126 | 11.57 | PUNISHERMAX #19 (MR) | $3.99 | MAR |     17,473 |
| 127 | 11.52 | ARCHIE #627 (ARCHIE MEETS KISS PT 1) | $2.99 | ARC |     17,387 |
| 128 | 11.47 | BOYS #60 (MR) | $3.99 | DE |     17,323 |
| 129 | 11.01 | AVENGERS 1959 #3 | $2.99 | MAR |     16,629 |
| 130 | 10.79 | BLACK PANTHER MOST DANGEROUS MAN ALIVE #525 | $2.99 | MAR |     16,295 |
| 131 | 10.59 | GAME OF THRONES #3 (MR) | $3.99 | DE |     15,983 |
| 132 | 10.39 | AMERICAN VAMPIRE #20 (MR) | $2.99 | DC |     15,685 |
| 133 | 10.12 | VILLAINS FOR HIRE POINT ONE #1 | $2.99 | MAR |     15,281 |
| 134 | 10.05 | AVENGERS ORIGINS THOR #1 | $3.99 | MAR |     15,180 |
| 135 | 9.98 | INVINCIBLE #84 | $2.99 | IMA |     15,067 |
| 136 | 9.91 | SPACEMAN #2 (MR) | $2.99 | DC |     14,962 |
| 137 | 9.80 | THUNDER AGENTS VOL 2 #1 | $2.99 | DC |     14,794 |
| 138 | 9.72 | INVINCIBLE #85 | $2.99 | IMA |     14,678 |
| 139 | 9.69 | AVENGERS ORIGINS VISION #1 | $3.99 | MAR |     14,633 |
| 140 | 9.62 | STAR WARS CRIMSON EMPIRE III EMPIRE LOST #2 | $3.50 | DAR |     14,524 |
| 141 | 9.42 | DC UNIVERSE ONLINE LEGENDS #17 | $2.99 | DC |     14,226 |
| 142 | 9.39 | DEADPOOL MAX 2 #2 (MR) | $3.99 | MAR |     14,171 |
| 143 | 9.28 | AVENGERS ORIGINS ANT-MAN AND WASP #1 | $3.99 | MAR |     14,004 |
| 144 | 9.24 | DC UNIVERSE ONLINE LEGENDS #18 | $2.99 | DC |     13,955 |
| 145 | 9.21 | IRON MAN 2.0 #10 | $2.99 | MAR |     13,910 |
| 146 | 9.18 | PC CAST HOUSE OF NIGHT #1 | $1.00 | DAR |     13,860 |
| 147 | 9.16 | AVENGERS ORIGINS LUKE CAGE #1 | $3.99 | MAR |     13,831 |
| 148 | 9.13 | AVENGERS ORIGINS SCARLET WITCH AND QUICKSILVER #1 | $3.99 | MAR |     13,778 |
| 149 | 9.10 | AVENGERS SOLO #2 | $3.99 | MAR |     13,747 |
| 150 | 9.05 | BOYS BUTCHER BAKER CANDLESTICKMAKER #5 (MR) | $3.99 | DE |     13,668 |
| 151 | 9.05 | THOR DEVIANTS SAGA #1 | $3.99 | MAR |     13,660 |
| 152 | 9.04 | STAR WARS DARK TIMES OUT O/T WILDERNESS #3 | $2.99 | DAR |     13,651 |
| 153 | 8.99 | GREEN LANTERN THE ANIMATED SERIES #0 | $2.99 | DC |     13,569 |
| 154 | 8.85 | SPAWN #213 | $2.99 | IMA |     13,369 |
| 155 | 8.81 | STAR TREK ONGOING #3 | $3.99 | IDW |     13,296 |
| 156 | 8.80 | RED SKULL #5 | $2.99 | MAR |     13,288 |
| 157 | 8.50 | HAUNT #18 | $2.99 | IMA |     12,840 |
| 158 | 8.48 | STAND NIGHT HAS COME #4 | $3.99 | MAR |     12,803 |
| 159 | 8.37 | STAR WARS INVASION REVELATIONS #5 | $3.50 | DAR |     12,632 |
| 160 | 8.19 | HERC #10 | $3.99 | MAR |     12,372 |
| 161 | 8.08 | HAUNT #19 | $2.99 | IMA |     12,195 |
| 162 | 7.97 | WARLORD OF MARS #12 | $3.99 | DE |     12,036 |
| 163 | 7.80 | MY GREATEST ADVENTURE #2 | $3.99 | DC |     11,782 |
| 164 | 7.72 | GARTH ENNIS JENNIFER BLOOD #6 (MR) | $3.99 | DE |     11,660 |
| 165 | 7.56 | WARLORD OF MARS DEJAH THORIS #8 | $3.99 | DE |     11,419 |
| 166 | 7.56 | STAR WARS KNIGHT ERRANT DELUGE #4 | $3.50 | DAR |     11,407 |
| 167 | 7.50 | CONAN ROAD OF KINGS #10 | $3.50 | DAR |     11,331 |
| 168 | 7.24 | VENGEANCE #5 | $3.99 | MAR |     10,931 |
| 169 | 7.15 | BPRD HELL ON EARTH RUSSIA #3 | $3.50 | DAR |     10,800 |
| 170 | 7.12 | KEVIN SMITH BIONIC MAN #4 | $3.99 | DE |     10,746 |
| 171 | 6.97 | DOLLHOUSE EPITAPHS #5 | $3.50 | DAR |     10,531 |
| 172 | 6.92 | TRANSFORMERS ONGOING #30 | $3.99 | IDW |     10,452 |
| 173 | 6.91 | TRANSFORMERS ONGOING #29 | $3.99 | IDW |     10,440 |
| 174 | 6.91 | KIRBY GENESIS CAPTAIN VICTORY #1 | $3.99 | DE |     10,438 |
| 175 | 6.91 | UNWRITTEN #31 (MR) | $2.99 | DC |     10,434 |
| 176 | 6.87 | SONIC THE HEDGEHOG #230 | $2.99 | ARC |     10,372 |
| 177 | 6.84 | GODZILLA LEGENDS #1 | $3.99 | IDW |     10,330 |
| 178 | 6.74 | UNWRITTEN #31.5 (MR) | $2.99 | DC |     10,183 |
| 179 | 6.70 | TRUE BLOOD FRENCH QUARTER #3 | $3.99 | IDW |     10,118 |
| 180 | 6.61 | JUSTICE LEAGUE #3 COMBO PACK | $4.99 | DC |       9,979 |
| 181 | 6.58 | GI JOE VOL 2 ONGOING #7 | $3.99 | IDW |       9,936 |
| 182 | 6.54 | GODZILLA KINGDOM OF MONSTERS #9 | $3.99 | IDW |       9,879 |
| 183 | 6.52 | MORNING GLORIES #14 (MR) | $2.99 | IMA |       9,850 |
| 184 | 6.31 | CROSSED PSYCHOPATH #5 (MR) | $3.99 | AVA |       9,524 |
| 185 | 6.29 | HELLBLAZER #285 (MR) | $2.99 | DC |       9,500 |
| 186 | 6.26 | ARTIFACTS #11 | $3.99 | IMA |       9,445 |
| 187 | 6.23 | KIRBY GENESIS SILVER STAR #1 | $3.99 | DE |       9,400 |
| 188 | 6.20 | DETECTIVE COMICS #1 | $2.99 | DC |       9,368 |
| 189 | 6.17 | GI JOE A REAL AMERICAN HERO #172 | $3.99 | IDW |       9,316 |
| 190 | 6.14 | GHOSTBUSTERS ONGOING #3 | $3.99 | IDW |       9,268 |
| 191 | 6.14 | HELLRAISER #7 (MR) | $3.99 | BOO |       9,263 |
| 192 | 6.13 | SIX GUNS #1 | $2.99 | MAR |       9,262 |
| 193 | 6.02 | DARK SHADOWS #1 | $3.99 | DE |       9,090 |
| 194 | 5.96 | IZOMBIE #19 (MR) | $2.99 | DC |       8,999 |
| 195 | 5.95 | SHAME ITSELF #1 | $3.99 | MAR |       8,983 |
| 196 | 5.88 | RACHEL RISING #3 | $3.99 | ABS |       8,872 |
| 197 | 5.83 | GREEN HORNET #19 | $3.99 | DE |       8,799 |
| 198 | 5.80 | GOON #36 | $3.50 | DAR |       8,757 |
| 199 | 5.77 | SEVERED #4 (MR) | $2.99 | IMA |       8,716 |
| 200 | 5.76 | SNAKE EYES ONGOING (IDW) #7 | $3.99 | IDW |       8,692 |
| 201 | 5.73 | SONIC THE HEDGEHOG #231 | $2.99 | ARC |       8,646 |
| 202 | 5.70 | LEGION OF MONSTERS #2 | $3.99 | MAR |       8,601 |
| 203 | 5.67 | BALTIMORE CURSE BELLS #4 | $3.50 | DAR |       8,567 |
| 204 | 5.65 | LOCKE & KEY GUIDE TO KNOWN KEYS ONE SHOT | $3.99 | IDW |       8,529 |
| 205 | 5.56 | WITCHBLADE #149 | $3.99 | IMA |       8,391 |
| 206 | 5.55 | DOROTHY AND WIZARD IN OZ #3 | $3.99 | MAR |       8,381 |
| 207 | 5.47 | DUNGEONS & DRAGONS DRIZZT #3 | $3.99 | IDW |       8,264 |
| 208 | 5.47 | KAPOW GUINNESS WORLD RECORD SPECIAL #1 (MR) | $2.99 | MAR |       8,252 |
| 209 | 5.45 | IRREDEEMABLE #31 | $3.99 | BOO |       8,229 |
| 210 | 5.32 | SIX GUNS #2 | $2.99 | MAR |       8,031 |
| 211 | 5.28 | WARLORD OF MARS FALL OF BARSOOM #4 | $3.99 | DE |       7,978 |
| 212 | 5.25 | SWEET TOOTH #27 (MR) | $2.99 | DC |       7,923 |
| 213 | 5.24 | HACK SLASH #9 (MR) | $3.50 | IMA |       7,907 |
| 214 | 5.23 | DUNGEONS AND DRAGONS #13 | $3.99 | IDW |       7,902 |
| 215 | 5.22 | MASS EFFECT INVASION #2 | $3.50 | DAR |       7,876 |
| 216 | 5.22 | RED SONJA #58 | $3.99 | DE |       7,876 |
| 217 | 5.21 | ORCHID #2 | $3.50 | DAR |       7,868 |
| 218 | 5.15 | MOUSE GUARD BLACK AXE #3 | $3.50 | ARA |       7,779 |
| 219 | 5.14 | RED SONJA #59 | $3.99 | DE |       7,759 |
| 220 | 5.13 | TINY TITANS #46 | $2.99 | DC |       7,748 |
| 221 | 5.07 | WITCH DOCTOR #4 | $2.99 | IMA |       7,651 |
| 222 | 5.07 | YOUNG JUSTICE #10 | $2.99 | DC |       7,650 |
| 223 | 5.03 | LADY DEATH (ONGOING) #11 (MR) | $3.99 | AVA |       7,596 |
| 224 | 4.97 | SUPERNATURAL #2 | $2.99 | DC |       7,506 |
| 225 | 4.97 | MEGA MAN #7 | $2.99 | ARC |       7,500 |
| 226 | 4.85 | DOCTOR WHO ONGOING VOL 2 #11 | $3.99 | IDW |       7,319 |
| 227 | 4.82 | HISTORY OF MARVEL UNIVERSE #1 | $3.99 | MAR |       7,284 |
| 228 | 4.75 | COBRA ONGOING #7 | $3.99 | IDW |       7,177 |
| 229 | 4.73 | ALL NEW BATMAN THE BRAVE AND THE BOLD #13 | $2.99 | DC |       7,143 |
| 230 | 4.71 | SONIC UNIVERSE #34 | $2.99 | ARC |       7,117 |
| 231 | 4.65 | DARK HORSE PRESENTS #6 | $7.99 | DAR |       7,017 |
| 232 | 4.56 | INFINITE VACATION #3 | $3.50 | IMA |       6,890 |
| 233 | 4.54 | SIMPSONS COMICS #184 | $2.99 | BON |       6,853 |
| 234 | 4.54 | BETRAYAL O/T PLANET O/T APES #1 | $3.99 | BOO |       6,850 |
| 235 | 4.50 | NORTHLANDERS #46 (MR) | $2.99 | DC |       6,792 |
| 236 | 4.48 | GFT MYTHS & LEGENDS #9 (MR) | $2.99 | ZEN |       6,757 |
| 237 | 4.42 | TAROT WITCH OF THE BLACK ROSE #71 (MR) | $2.95 | BRO |       6,677 |
| 238 | 4.38 | PLANET OF THE APES #8 | $3.99 | BOO |       6,607 |
| 239 | 4.33 | RASL #12 (MR) | $3.50 | CAR |       6,537 |
| 240 | 4.33 | CARBON GREY ORIGINS #1 (MR) | $3.99 | IMA |       6,535 |
| 241 | 4.32 | QUEEN SONJA #23 | $3.99 | DE |       6,523 |
| 242 | 4.26 | 30 DAYS OF NIGHT ONGOING #2 | $3.99 | IDW |       6,429 |
| 243 | 4.26 | INFINITE #4 | $2.99 | IMA |       6,428 |
| 244 | 4.24 | INCORRUPTIBLE #24 | $3.99 | BOO |       6,406 |
| 245 | 4.23 | HEART #1 (MR) | $2.99 | IMA |       6,392 |
| 246 | 4.23 | GRIMM FAIRY TALES #65 (MR) | $2.99 | ZEN |       6,389 |
| 247 | 4.21 | QUEEN SONJA #24 | $3.99 | DE |       6,362 |
| 248 | 4.20 | SERGIO ARAGONES FUNNIES #5 | $3.50 | BON |       6,334 |
| 249 | 4.17 | ANITA BLAKE CIRCUS DAMNED SCOUNDREL #2 (MR) | $3.99 | MAR |       6,302 |
| 250 | 4.17 | SUPER DINOSAUR #6 | $2.99 | IMA |       6,299 |
| 251 | 4.16 | JOHN CARTER OF MARS WORLD OF MARS #2 | $3.99 | MAR |       6,288 |
| 252 | 4.14 | QUEEN SONJA #25 | $3.99 | DE |       6,254 |
| 253 | 4.09 | UNCHARTED #1 | $2.99 | DC |       6,171 |
| 254 | 4.08 | STRANGE TALENT OF LUTHER STRODE #2 (MR) | $2.99 | IMA |       6,161 |
| 255 | 4.08 | SCALPED #54 (MR) | $2.99 | DC |       6,157 |
| 256 | 4.07 | GFT PRESENTS NEVERLAND HOOK #1 | $2.99 | ZEN |       6,140 |
| 257 | 4.07 | FUTURAMA COMICS #58 | $2.99 | BON |       6,138 |
| 258 | 3.98 | MYSTIC #4 | $2.99 | MAR |       6,002 |
| 259 | 3.90 | COLD WAR #2 | $3.99 | IDW |       5,881 |
| 260 | 3.87 | JOHN CARTER A PRINCESS OF MARS #3 | $2.99 | MAR |       5,845 |
| 261 | 3.82 | LAST PHANTOM #10 | $3.99 | DE |       5,766 |
| 262 | 3.78 | THE OCCULTIST #1 | $3.50 | DAR |       5,701 |
| 263 | 3.72 | DIABLO #1 | $2.99 | DC |       5,612 |
| 264 | 3.70 | DMZ #71 (MR) | $2.99 | DC |       5,579 |
| 265 | 3.64 | DARKNESS #95 (MR) | $2.99 | IMA |       5,500 |
| 266 | 3.59 | CALIGULA #5 (MR) | $3.99 | AVA |       5,424 |
| 267 | 3.58 | ELRIC THE BALANCE LOST #5 | $3.99 | BOO |       5,409 |
| 268 | 3.58 | BART SIMPSON COMICS #65 | $2.99 | BON |       5,402 |
| 269 | 3.57 | TERMINATOR ROBOCOP KILL HUMAN #4 | $3.99 | DE |       5,385 |
| 270 | 3.55 | SPIDER-MAN #20 | $2.99 | MAR |       5,363 |
| 271 | 3.51 | HACK SLASH EVA MONSTERS BALL #4 (MR) | $3.99 | DE |       5,299 |
| 272 | 3.51 | BATMAN #2 | $2.99 | DC |       5,293 |
| 273 | 3.43 | KULL THE CAT & THE SKULL #2 | $3.50 | DAR |       5,186 |
| 274 | 3.42 | GFT PRESENTS NEVERLAND HOOK #2 | $2.99 | ZEN |       5,170 |
| 275 | 3.40 | USAGI YOJIMBO #141 | $3.50 | DAR |       5,127 |
| 276 | 3.38 | DARKWING DUCK #18 | $3.99 | BOO |       5,096 |
| 277 | 3.36 | LEGEND OF OZ THE WICKED WEST #1 | $3.50 | BIG |       5,076 |
| 278 | 3.35 | SOULFIRE VOL 3 #5 | $3.50 | ASP |       5,059 |
| 279 | 3.35 | 68 HARDSHIP ONE SHOT | $3.99 | IMA |       5,051 |
| 280 | 3.30 | SAVAGE DRAGON #175 | $3.99 | IMA |       4,986 |
| 281 | 3.27 | SWAMP THING #1 | $2.99 | DC |       4,941 |
| 282 | 3.27 | HAWKEN #1 | $3.99 | IDW |       4,930 |
| 283 | 3.25 | HP LOVECRAFT THE DUNWICH HORROR #2 | $3.99 | IDW |       4,906 |
| 284 | 3.18 | USAGI YOJIMBO #142 | $3.50 | DAR |       4,795 |
| 285 | 3.15 | EXECUTIVE ASSISTANT IRIS VOL 2 #5 | $3.50 | ASP |       4,757 |
| 286 | 3.14 | MUDMAN #1 | $3.50 | IMA |       4,742 |
| 287 | 3.12 | SIMPSONS WINTER WINGDING #6 | $4.99 | BON |       4,711 |
| 288 | 3.12 | 7 WARRIORS #1 (MR) | $3.99 | BOO |       4,710 |
| 289 | 3.11 | SCOOBY DOO WHERE ARE YOU #15 | $2.99 | DC |       4,701 |
| 290 | 3.10 | ANIMAL MAN #1 | $2.99 | DC |       4,676 |
| 291 | 3.04 | OUR LOVE IS REAL ONE SHOT (MR) | $3.99 | IMA |       4,589 |
| 292 | 3.04 | SAVAGE DRAGON #176 | $3.50 | IMA |       4,583 |
| 293 | 2.96 | AQUAMAN #2 | $2.99 | DC |       4,470 |
| 294 | 2.90 | SALEMS DAUGHTER HAUNTING #3 (MR) | $2.99 | ZEN |       4,378 |
| 295 | 2.90 | TEENAGE MUTANT NINJA TURTLES ONGOING #1 | $3.99 | IDW |       4,377 |
| 296 | 2.90 | THEATER #2 (MR) | $3.99 | ZEN |       4,374 |
| 297 | 2.89 | NIGHT O/T LIVING DEAD DEATH VALLEY #5 (MR) | $3.99 | AVA |       4,368 |
| 298 | 2.89 | BLOOD RED DRAGON #1 | $3.99 | IMA |       4,368 |
| 299 | 2.87 | I AM CAPTAIN AMERICA #1 | $3.99 | MAR |       4,334 |
| 300 | 2.87 | CHARISMAGIC #3 | $2.99 | ASP |       4,330 |
 Ventes de TPB :
| | | | | | |
| --- | --- | --- | --- | --- | --- |
|   |   | Top 300 GNs — November 2011 |   |   |   |
| Rank | Index | Title | Price | Pub | Est.Qty |
| 1 | 8.60 | BATMAN NOEL DELUXE EDITION HC | $22.99 | DC |     12,989 |
| 2 | 5.73 | HELLBOY HOUSE OF THE LIVING DEAD HC | $14.99 | DAR |       8,646 |
| 3 | 3.76 | BOYS TP VOL 09 BIG RIDE | $24.99 | DE |       5,673 |
| 4 | 3.55 | WALKING DEAD TP VOL 01 DAYS GONE BYE | $9.99 | IMA |       5,353 |
| 5 | 2.78 | BATMAN AND ROBIN TP VOL 02 BATMAN VS ROBIN | $17.99 | DC |       4,190 |
| 6 | 2.59 | SCALPED TP VOL 08 YOU GOTTA SIN TO GET SAVED (MR) | $17.99 | DC |       3,904 |
| 7 | 2.48 | GREEN LANTERN WAR OF THE GREEN LANTERNS HC | $29.99 | DC |       3,743 |
| 8 | 2.14 | SAILOR MOON TP KODANSHA ED VOL 02 | $10.99 | RAN |       3,226 |
| 9 | 2.13 | BPRD BEING HUMAN TP | $17.99 | DAR |       3,223 |
| 10 | 2.08 | JOE THE BARBARIAN DELUXE ED HC (MR) | $29.99 | DC |       3,138 |
| 11 | 1.88 | WALKING DEAD TP VOL 02 MILES BEHIND US (NEW PTG) | $14.99 | IMA |       2,846 |
| 12 | 1.86 | BATMAN ARKHAM CITY HC | $22.99 | DC |       2,802 |
| 13 | 1.68 | CODENAME SAILOR V TP VOL 02 | $10.99 | RAN |       2,533 |
| 14 | 1.65 | FLASH THE ROAD TO FLASHPOINT HC | $22.99 | DC |       2,493 |
| 15 | 1.65 | BATMAN A DEATH IN THE FAMILY TP NEW ED | $24.99 | DC |       2,487 |
| 16 | 1.64 | BATMAN THE BLACK MIRROR HC | $29.99 | DC |       2,474 |
| 17 | 1.55 | SUPERMAN RETURN OF DOOMSDAY TP | $14.99 | DC |       2,334 |
| 18 | 1.54 | FLIGHT OF ANGELS HC (MR) | $24.99 | DC |       2,323 |
| 19 | 1.49 | DEADPOOL TP VOL 07 SPACE ODDITY | $15.99 | MAR |       2,254 |
| 20 | 1.47 | UNCANNY X-FORCE DARK ANGEL SAGA PREM HC BOOK 01 | $24.99 | MAR |       2,216 |
| 21 | 1.45 | MILK & CHEESE DAIRY PRODUCTS GONE BAD HC | $19.99 | DAR |       2,196 |
| 22 | 1.45 | WALKING DEAD TP VOL 14 NO WAY OUT (MR) | $14.99 | IMA |       2,184 |
| 23 | 1.44 | ULTIMATE COMICS SPIDER-MAN DOSM FALLOUT PREM HC | $24.99 | MAR |       2,178 |
| 24 | 1.41 | SPIDER-MAN MATTERS OF LIFE AND DEATH TP | $19.99 | MAR |       2,127 |
| 25 | 1.39 | TEENAGE MUTANT NINJA TURTLES ULT COLL HC VOL 01 | $49.99 | IDW |       2,103 |
| 26 | 1.36 | BATMAN YEAR ONE DELUXE SC | $14.99 | DC |       2,053 |
| 27 | 1.35 | ALIENS FAST TRACK TO HEAVEN HC | $10.99 | DAR |       2,034 |
| 28 | 1.34 | DCU ONLINE LEGENDS TP VOL 01 | $19.99 | DC |       2,025 |
| 29 | 1.33 | SAGA OF THE SWAMP THING HC BOOK 06 (MR) | $24.99 | DC |       2,002 |
| 30 | 1.33 | WALKING DEAD TP VOL 03 SAFETY BEHIND BARS | $14.99 | IMA |       2,002 |
| 31 | 1.32 | CAPTAIN SWING TP (MR) | $17.99 | AVA |       1,989 |
| 32 | 1.30 | DEADPOOL TEAM-UP TP VOL 03 BFFS | $15.99 | MAR |       1,965 |
| 33 | 1.29 | ABSOLUTE SANDMAN HC VOL 05 (MR) | $99.99 | DC |       1,952 |
| 34 | 1.29 | PUNISHERMAX BULLSEYE TP (MR) | $19.99 | MAR |       1,951 |
| 35 | 1.27 | WALT DISNEY DONALD DUCK HC VOL 01 LOST I/T ANDES | $24.99 | FAN |       1,917 |
| 36 | 1.27 | GOTHAM CITY SIRENS TP VOL 02 SONG OF THE SIRENS | $17.99 | DC |       1,911 |
| 37 | 1.26 | STAR WARS DARTH VADER & THE LOST COMMAND HC | $24.99 | DAR |       1,907 |
| 38 | 1.26 | SUPER DINOSAUR TP VOL 01 | $9.99 | IMA |       1,903 |
| 39 | 1.25 | BATGIRL TP VOL 03 THE LESSON | $19.99 | DC |       1,888 |
| 40 | 1.20 | LEAGUE OF EXTRAORDINARY GENTLEMEN OMNIBUS HC | $49.99 | DC |       1,809 |
| 41 | 1.17 | ULTIMATE COMICS CAPTAIN AMERICA TP | $14.99 | MAR |       1,772 |
| 42 | 1.17 | BATMAN STREETS OF GOTHAM TP VOL 02 LEVIATHAN | $17.99 | DC |       1,767 |
| 43 | 1.17 | PREACHER HC BOOK 05 (MR) | $39.99 | DC |       1,763 |
| 44 | 1.16 | ZATANNA TP VOL 02 SHADES OF THE PAST | $19.99 | DC |       1,757 |
| 45 | 1.16 | BATMAN DARK KNIGHT RETURNS TP | $14.99 | DC |       1,756 |
| 46 | 1.16 | 5 RONIN TP | $16.99 | MAR |       1,755 |
| 47 | 1.15 | MIGHTY THOR BY FRACTION PREM MOVIE HC VOL 01 | $24.99 | MAR |       1,743 |
| 48 | 1.15 | NEGIMA GN VOL 32 (MR) | $10.99 | RAN |       1,740 |
| 49 | 1.13 | BATMAN THE KILLING JOKE SPECIAL ED HC | $17.99 | DC |       1,703 |
| 50 | 1.12 | ESSENTIAL SGT FURY TP VOL 01 | $19.99 | MAR |       1,684 |
| 51 | 1.10 | WALKING DEAD TP VOL 04 HEARTS DESIRE (NEW PTG) | $14.99 | IMA |       1,657 |
| 52 | 1.08 | GLADSTONES SCHOOL FOR WORLD CONQUERORS TP VOL 01 | $15.99 | IMA |       1,631 |
| 53 | 1.08 | OZ WONDERFUL WIZARD OF OZ TP | $24.99 | MAR |       1,629 |
| 54 | 1.07 | WHO IS JAKE ELLIS TP VOL 01 | $16.99 | IMA |       1,619 |
| 55 | 1.07 | STAR WARS OMNIBUS TP VOL 02 AT WAR WITH THE EMPIRE | $24.99 | DAR |       1,611 |
| 56 | 1.06 | WONDER WOMAN CHRONICLES TP VOL 02 | $17.99 | DC |       1,607 |
| 57 | 1.06 | CHRONICLES OF WORMWOOD LAST BATTLE TP (MR) | $19.99 | AVA |       1,593 |
| 58 | 1.05 | SHOWCASE PRESENTS GHOSTS TP VOL 01 | $19.99 | DC |       1,581 |
| 59 | 1.03 | INCREDIBLE HULKS HEART OF MONSTER TP | $16.99 | MAR |       1,561 |
| 60 | 1.02 | CLASSIC GI JOE TP VOL 13 | $24.99 | IDW |       1,541 |
| 61 | 1.01 | THOR IRON MAN GOD COMPLEX TP | $15.99 | MAR |       1,529 |
| 62 | 1.01 | DEADPOOL CORPS TP VOL 02 YOU SAY REVOLUTION | $16.99 | MAR |       1,521 |
| 63 | 1.00 | ASTRO CITY THE DARK AGE BOOK 02 BROTHERS IN ARMS | $19.99 | DC |       1,510 |
| 64 | 1.00 | BATMAN HUSH COMPLETE TP | $24.99 | DC |       1,509 |
| 65 | 0.99 | RASL TP VOL 03 | $15.00 | PUB |       1,499 |
| 66 | 0.99 | SPIDER-MAN TORMENT TP | $15.99 | MAR |       1,498 |
| 67 | 0.97 | RETURN TO PERDITION HC (MR) | $19.99 | DC |       1,460 |
| 68 | 0.96 | JONAH HEX BURY ME IN HELL TP | $17.99 | DC |       1,448 |
| 69 | 0.94 | WALKING DEAD TP VOL 05 BEST DEFENSE (NEW PTG) | $14.99 | IMA |       1,422 |
| 70 | 0.93 | SUPERMAN LAST STAND OF NEW KRYPTON TP VOL 01 | $17.99 | DC |       1,405 |
| 71 | 0.93 | MMW FANTASTIC FOUR HC VOL 13 | $59.99 | MAR |       1,398 |
| 72 | 0.93 | THOR WORLD EATERS TP | $19.99 | MAR |       1,397 |
| 73 | 0.93 | ULTIMATE COMICS DOOMSDAY TP | $34.99 | MAR |       1,397 |
| 74 | 0.92 | TEEN TITANS TEAM BUILDING TP | $17.99 | DC |       1,388 |
| 75 | 0.91 | LEGENDS OF THE DARK KNIGHT MARSHALL ROGERS HC | $49.99 | DC |       1,369 |
| 76 | 0.87 | ARKHAM ASYLUM ANNIVERSARY ED SC (MR) | $17.99 | DC |       1,317 |
| 77 | 0.86 | THUNDER AGENTS TP VOL 01 | $24.99 | DC |       1,306 |
| 78 | 0.86 | SKULLKICKERS TP VOL 02 FIVE FUNERALS & A BUCKET OF BLOOD | $16.99 | IMA |       1,296 |
| 79 | 0.85 | MMW GOLDEN AGE ALL WINNERS HC VOL 04 | $64.99 | MAR |       1,283 |
| 80 | 0.84 | WALKING DEAD TP VOL 13 TOO FAR GONE (MR) | $14.99 | IMA |       1,272 |
| 81 | 0.84 | WALKING DEAD TP VOL 06 SORROWFUL LIFE (NEW PTG) (SEP088207) | $14.99 | IMA |       1,264 |
| 82 | 0.83 | WALKING DEAD TP VOL 09 HERE WE REMAIN (MR) | $14.99 | IMA |       1,259 |
| 83 | 0.83 | PARKER MARTINI ED HC | $75.00 | IDW |       1,257 |
| 84 | 0.81 | MEGA MAN GIGAMIX TP VOL 03 (OF 3) | $13.95 | UDO |       1,219 |
| 85 | 0.80 | CHARLAINE HARRIS GRAVE SIGHT GN VOL 02 (OF 3) | $7.99 | DE |       1,207 |
| 86 | 0.80 | POWER MAN AND IRON FIST COMEDY OF DEATH TP | $16.99 | MAR |       1,207 |
| 87 | 0.79 | KILL SHAKESPEARE TP VOL 02 | $19.99 | IDW |       1,192 |
| 88 | 0.78 | GODZILLA GANGSTERS AND GOLIATHS TP | $19.99 | IDW |       1,179 |
| 89 | 0.78 | CHEW TP VOL 01 (MR) | $9.99 | IMA |       1,174 |
| 90 | 0.77 | MPD-PSYCHO TP VOL 10 | $12.99 | DAR |       1,157 |
| 91 | 0.77 | LOVECRAFT LIBRARY HC VOL 01 HORROR OUT OF ARKHAM | $16.99 | IDW |       1,156 |
| 92 | 0.76 | WALKING DEAD TP VOL 10 WHAT WE BECOME | $14.99 | IMA |       1,149 |
| 93 | 0.76 | FANTASTIC FOUR BY JOHN BYRNE OMNIBUS HC VOL 01 | $125.00 | MAR |       1,145 |
| 94 | 0.75 | DEADPOOL MAX INVOLUNTARY ARMAGEDDON PREM HC (MR) | $24.99 | MAR |       1,129 |
| 95 | 0.75 | V FOR VENDETTA NEW EDITION TP (MR) | $19.99 | DC |       1,126 |
| 96 | 0.75 | SKAAR KING OF SAVAGE LAND TP | $15.99 | MAR |       1,125 |
| 97 | 0.74 | CLAYMORE TP VOL 19 | $9.99 | VIZ |       1,123 |
| 98 | 0.73 | OFF HANDBOOK OF MARVEL UNIVERSE A TO Z TP VOL 02 | $19.99 | MAR |       1,106 |
| 99 | 0.72 | DOCTOR WHO A FAIRYTALE LIFE TP | $17.99 | IDW |       1,092 |
| 100 | 0.72 | WALKING DEAD TP VOL 07 THE CALM BEFORE | $14.99 | IMA |       1,090 |
| 101 | 0.72 | HALO FALL OF REACH COVENANT PREM HC (MR) | $19.99 | MAR |       1,090 |
| 102 | 0.72 | SPIDER-MAN ORIGIN OF HOBGOBLIN TP | $29.99 | MAR |       1,090 |
| 103 | 0.72 | SMURFS GN VOL 09 GARGAMEL AND SMURFS | $5.99 | NBM |       1,088 |
| 104 | 0.72 | POGO COMP SYNDICATED STRIPS HC VOL 01 WILD WONDER | $39.99 | FAN |       1,085 |
| 105 | 0.72 | MORNING GLORIES HC VOL 01 | $39.99 | IMA |       1,080 |
| 106 | 0.71 | WALKING DEAD TP VOL 11 FEAR THE HUNTERS (MR) | $14.99 | IMA |       1,072 |
| 107 | 0.70 | POKEMON BLACK & WHITE GN VOL 04 | $4.99 | VIZ |       1,063 |
| 108 | 0.70 | PUSS IN BOOTS MOVIE PREQUEL GN | $6.99 | APE |       1,056 |
| 109 | 0.69 | D GRAY MAN GN VOL 21 | $9.99 | VIZ |       1,047 |
| 110 | 0.68 | WALKING DEAD TP VOL 12 LIFE AMONG THEM | $14.99 | IMA |       1,031 |
| 111 | 0.68 | 30 DAYS OF NIGHT NIGHT AGAIN TP | $17.99 | IDW |       1,030 |
| 112 | 0.68 | WALKING DEAD TP VOL 08 MADE TO SUFFER (MR) | $14.99 | IMA |       1,026 |
| 113 | 0.67 | DARKWING DUCK DUCKTALES DANGEROUS CURRENCY TP | $14.99 | BOO |       1,019 |
| 114 | 0.67 | MMW X-MEN TP VOL 04 | $24.99 | MAR |       1,006 |
| 115 | 0.66 | SNAKE EYES (ONGOING) TP VOL 01 | $17.99 | IDW |          996 |
| 116 | 0.65 | TRANSFORMERS TP VOL 05 CHAOS THEORY | $19.99 | IDW |          988 |
| 117 | 0.65 | CAPTAIN AMERICA MAN OUT OF TIME TP | $16.99 | MAR |          987 |
| 118 | 0.65 | MARVEL UNIVERSE VS WOLVERINE HC | $19.99 | MAR |          979 |
| 119 | 0.65 | CHEW TP VOL 04 FLAMBE (MR) | $12.99 | IMA |          975 |
| 120 | 0.64 | LOEG III CENTURY #2 1969 (MR) | $9.95 | TOP |          961 |
| 121 | 0.63 | WATCHMEN TP | $19.99 | DC |          958 |
| 122 | 0.63 | JIM BUTCHER DRESDEN FILES FOOL MOON PART 1 HC | $24.99 | DE |          955 |
| 123 | 0.63 | BOB POWELL TERROR HC | $24.99 | IDW |          950 |
| 124 | 0.63 | VALVE PRESENTS SACRIFICE & OTHER STEAM POWERED STORIES HC | $24.99 | DAR |          947 |
| 125 | 0.62 | BATMAN THE LONG HALLOWEEN TP | $24.99 | DC |          941 |
| 126 | 0.62 | ASTONISHING X-MEN MONSTROUS PREM HC | $19.99 | MAR |          940 |
| 127 | 0.60 | SONIC THE HEDGEHOG SELECT TP VOL 04 ZONE WARS | $11.95 | ARC |          907 |
| 128 | 0.60 | LITTLE LULU TP VOL 29 THE CRANKY GIANT AND OTHER STORIES | $14.99 | DAR |          907 |
| 129 | 0.59 | NEW X-MEN BY GRANT MORRISON GN TP BOOK 07 | $14.99 | MAR |          894 |
| 130 | 0.59 | SPIDER-MAN MARVEL TEAM UP BY CLAREMONT AND BYRNE TP | $29.99 | MAR |          890 |
| 131 | 0.58 | TEZUKAS PRINCESS KNIGHT GN VOL 01 | $13.95 | RAN |          882 |
| 132 | 0.58 | MELANCHOLY OF HARUHI SUZUMIYA GN VOL 10 | $11.99 | HAC |          873 |
| 133 | 0.58 | DEFINITIVE FLASH GORDON & JUNGLE JIM HC VOL 01 | $75.00 | IDW |          871 |
| 134 | 0.57 | DOC BIZARRE MD HC | $17.99 | IMA |          868 |
| 135 | 0.57 | FAIRY TAIL GN VOL 16 | $10.99 | RAN |          868 |
| 136 | 0.57 | BATMAN RIP TP | $14.99 | DC |          867 |
| 137 | 0.57 | SUPREME POWER GODS AND SOLDIERS TP | $14.99 | MAR |          862 |
| 138 | 0.57 | BATMAN AND ROBIN TP VOL 01 BATMAN REBORN | $14.99 | DC |          861 |
| 139 | 0.57 | THOR BY KIERON GILLEN ULTIMATE COLLECTION TP | $34.99 | MAR |          861 |
| 140 | 0.56 | GOON TP VOL 05 WICKED INCLINATIONS 2ND ED | $16.99 | DAR |          852 |
| 141 | 0.56 | DEATH NOTE BLACK ED TP VOL 06 (OF 6) | $14.99 | VIZ |          840 |
| 142 | 0.55 | BLACKEST NIGHT TP | $19.99 | DC |          830 |
| 143 | 0.55 | WALKING DEAD COMPENDIUM TP VOL 01 (MR) | $59.99 | IMA |          825 |
| 144 | 0.54 | INFAMOUS TP | $17.99 | DC |          811 |
| 145 | 0.54 | DARKWING DUCK CAMPAIGN CARNAGE TP | $16.99 | BOO |          810 |
| 146 | 0.53 | X-FORCE ASSAULT ON GRAYMALKIN PREM HC | $29.99 | MAR |          806 |
| 147 | 0.53 | CODENAME SAILOR V TP VOL 01 | $10.99 | RAN |          794 |
| 148 | 0.52 | WALKING DEAD HC VOL 01 (MR) | $34.99 | IMA |          785 |
| 149 | 0.52 | HIGH SCHOOL OF DEAD GN VOL 04 (MR) | $13.99 | HAC |          783 |
| 150 | 0.52 | FLASHPOINT HC | $22.99 | DC |          782 |
| 151 | 0.52 | DARKNESS ACCURSED TP VOL 05 | $16.99 | IMA |          782 |
| 152 | 0.52 | SIMON & KIRBY HC LIBRARY CRIME | $49.95 | RAN |          780 |
| 153 | 0.51 | CAPTAIN AMERICA FOREVER ALLIES TP | $19.99 | MAR |          772 |
| 154 | 0.51 | FABLES TP VOL 01 LEGENDS IN EXILE | $12.99 | DC |          770 |
| 155 | 0.51 | SPY VS SPY BY PROHIAS OMNIBUS HC | $49.99 | DC |          766 |
| 156 | 0.51 | GREEN LANTERN OMNIBUS HC VOL 02 | $75.00 | DC |          763 |
| 157 | 0.51 | BLACK WIDOW PREM HC ITSY-BITSY SPIDER | $24.99 | MAR |          763 |
| 158 | 0.50 | AVENGERS FOREVER TP | $29.99 | MAR |          759 |
| 159 | 0.50 | SANDMAN TP VOL 01 PRELUDES & NOCTURNES NEW ED (MR) | $19.99 | DC |          750 |
| 160 | 0.49 | POKEMON ZOROARK MASTER OF ILLUSIONS GN | $7.99 | VIZ |          735 |
| 161 | 0.47 | SAILOR MOON TP KODANSHA ED VOL 01 | $10.99 | RAN |          714 |
| 162 | 0.47 | LADY DEATH ORIGINS TP VOL 02 | $19.99 | AVA |          709 |
| 163 | 0.47 | BATMAN AND SON TP | $14.99 | DC |          706 |
| 164 | 0.46 | LOVE HINA OMNIBUS TP KODANSHA ED | $19.99 | RAN |          690 |
| 165 | 0.45 | DOGS TP VOL 06 (MR) | $12.99 | VIZ |          682 |
| 166 | 0.44 | JOKER HC | $19.99 | DC |          671 |
| 167 | 0.44 | THOR HEAVEN AND EARTH HC | $19.99 | MAR |          670 |
| 168 | 0.44 | ABSOLUTE BATMAN HUSH HC NEW PTG | $99.99 | DC |          669 |
| 169 | 0.44 | AIR GEAR GN VOL 20 (MR) | $10.99 | RAN |          666 |
| 170 | 0.44 | BATMAN DARK VICTORY TP | $19.99 | DC |          664 |
| 171 | 0.44 | ASTERIX OMNIBUS SC VOL 01 | $19.95 | STE |          660 |
| 172 | 0.43 | MAGIC OF SABRINA THE TEENAGE WITCH TP | $9.95 | ARC |          650 |
| 173 | 0.43 | CHEW TP VOL 03 JUST DESSERTS (MR) | $12.99 | IMA |          645 |
| 174 | 0.43 | POWERS PREM HC VOL 03 LITTLE DEATHS (MR) | $24.99 | MAR |          645 |
| 175 | 0.43 | WALKING DEAD OMNIBUS HC VOL 01 NEW PTG (MR) | $100.00 | IMA |          644 |
| 176 | 0.42 | WALKING DEAD HC VOL 07 (MR) | $34.99 | IMA |          638 |
| 177 | 0.42 | LOEG III CENTURY #1 1910 (MR) | $7.95 | TOP |          638 |
| 178 | 0.42 | BLACK BIRD GN VOL 11 | $9.99 | VIZ |          632 |
| 179 | 0.42 | WOLVERINE AND BLACK CAT CLAWS 2 HC | $19.99 | MAR |          631 |
| 180 | 0.42 | MELANCHOLY OF SUZUMIYA HARUHI CHAN GN VOL 04 | $11.99 | HAC |          630 |
| 181 | 0.41 | ADVENTURES OF HERGE HC | $19.95 | DRA |          626 |
| 182 | 0.41 | RIN-NE GN VOL 07 | $9.99 | VIZ |          626 |
| 183 | 0.41 | EXTRAORDINARY ADVENTURES ADELE BLANC SEC HC VOL 02 | $24.99 | FAN |          623 |
| 184 | 0.40 | JESUS HATES ZOMBIES JURASSIC KINDA LIFE GN VOL 02 (MR) | $5.99 | 215 |          610 |
| 185 | 0.40 | FRACTURE OF THE UNIVERSAL BOY GN (MR) | $27.99 | EID |          608 |
| 186 | 0.40 | NINJAGO GN VOL 01 CHALLENGE OF SAMUKAI | $6.99 | NBM |          608 |
| 187 | 0.40 | AMERICAN VAMPIRE TP VOL 01 (MR) | $19.99 | DC |          607 |
| 188 | 0.40 | MARVEL ART OF JOHN ROMITA JR HC | $49.99 | MAR |          607 |
| 189 | 0.40 | NINJA GIRLS GN VOL 08 (MR) | $10.99 | RAN |          606 |
| 190 | 0.40 | DRAGON PUNCHER HC BOOK 02 DRAGON PUNCHER ISLAND | $9.95 | TOP |          603 |
| 191 | 0.40 | MAD PRESENTS SPY VS SPY THE TOP SECRET FILES TP | $9.99 | DC |          601 |
| 192 | 0.40 | FROM MARVEL VAULT TP | $14.99 | MAR |          598 |
| 193 | 0.39 | ALAN MOORE NEONOMICON TP (MR) | $19.99 | AVA |          596 |
| 194 | 0.39 | ASTERIX OMNIBUS SC VOL 02 | $19.95 | STE |          591 |
| 195 | 0.39 | WASTELAND TP VOL 06 ENEMY WITHIN | $14.99 | ONI |          590 |
| 196 | 0.39 | LEGEND OF ZELDA BOX SET | $69.99 | VIZ |          587 |
| 197 | 0.39 | ROAD TO PERDITION TP NEW ED (MR) | $14.99 | DC |          583 |
| 198 | 0.39 | ROAD TO PERDITION 2 ON THE ROAD TP NEW ED (MR) | $14.99 | DC |          582 |
| 199 | 0.38 | X-9 SECRET AGENT CORRIGAN HC VOL 03 | $49.99 | IDW |          578 |
| 200 | 0.38 | TINTIN YOUNG READERS ED GN TINTIN IN AMERICA | $8.99 | HAC |          575 |
| 201 | 0.38 | X 3-IN-1 ED VOL 01 | $19.99 | VIZ |          575 |
| 202 | 0.38 | THE LONE RANGER TP VOL 04 RESOLVE | $19.99 | DE |          572 |
| 203 | 0.37 | CHEW TP VOL 02 INTERNATIONAL FLAVOR (MR) | $12.99 | IMA |          563 |
| 204 | 0.37 | Y THE LAST MAN TP VOL 01 UNMANNED | $14.99 | DC |          553 |
| 205 | 0.37 | GUMBY SPRING SPECIALS COLL TP (RES) | $12.99 | GUM |          552 |
| 206 | 0.36 | SCOTT PILGRIM GN VOL 01 PRECIOUS LITTLE LIFE | $11.99 | ONI |          546 |
| 207 | 0.36 | WORDGIRL GN VOL 02 INCREDIBLE SHRINKING ALLOWANCE | $7.99 | BOO |          540 |
| 208 | 0.36 | RED SONJA REVENGE OF THE GODS TP | $19.99 | DE |          540 |
| 209 | 0.36 | DIARY OF A WIMPY KID HC VOL 06 CABIN FEVER | $13.95 | ABR |          536 |
| 210 | 0.35 | TOKYO MEW MEW OMNIBUS TP | $14.99 | RAN |          534 |
| 211 | 0.35 | CURIOUS CASES OF SHERLOCK HOLMES GN | $19.99 | IDW |          526 |
| 212 | 0.35 | SHOCKING PINK GN (A) | $17.95 | 801 |          523 |
| 213 | 0.35 | LOCKE & KEY TP VOL 01 WELCOME TO LOVECRAFT | $19.99 | IDW |          521 |
| 214 | 0.34 | MORNING GLORIES TP VOL 01 FOR A BETTER FUTURE | $9.99 | IMA |          516 |
| 215 | 0.34 | COMP ALAN MOORE FUTURE SHOCKS TP | $19.99 | POC |          514 |
| 216 | 0.33 | OMAMORI HIMARI GN VOL 05 | $11.99 | HAC |          505 |
| 217 | 0.33 | PREACHER TP VOL 01 GONE TO TEXAS NEW EDITION (MR) | $17.99 | DC |          502 |
| 218 | 0.33 | WARRIORS MOVIE ADAPTATION TP | $16.99 | DE |          501 |
| 219 | 0.33 | HIGH SCHOOL O/T DEAD COLOR OMNIBUS HC (MR) | $49.99 | HAC |          501 |
| 220 | 0.33 | TORADORA GN VOL 03 | $11.99 | ST. |          499 |
| 221 | 0.33 | CODE GEASS KNIGHT GN VOL 04 | $10.99 | BAN |          497 |
| 222 | 0.33 | ARCHIE BEST OF SAMM SCHWARTZ HC VOL 01 | $24.99 | IDW |          494 |
| 223 | 0.33 | CIVIL WAR TP | $24.99 | MAR |          493 |
| 224 | 0.32 | FABLES TP VOL 02 ANIMAL FARM | $12.99 | DC |          490 |
| 225 | 0.32 | REED GUNTHER TP VOL 01 | $14.99 | IMA |          485 |
| 226 | 0.32 | STRANGE KIND OF WOMAN GN (A) | $18.99 | ERO |          481 |
| 227 | 0.32 | KIMI NI TODOKE GN VOL 11 FROM ME TO YOU | $9.99 | VIZ |          479 |
| 228 | 0.31 | MORNING GLORIES TP VOL 02 | $12.99 | IMA |          473 |
| 229 | 0.31 | DARK TOWER GUNSLINGER LITTLE SISTERS OF ELURIA PREM HC | $24.99 | MAR |          473 |
| 230 | 0.31 | UNCANNY X-FORCE TP VOL 01 APOCALYPSE SOLUTION | $15.99 | MAR |          473 |
| 231 | 0.31 | BATMAN KNIGHTFALL TP PART 01 BROKEN BAT | $19.99 | DC |          470 |
| 232 | 0.31 | BATMAN WHATEVER HAPPENED TO THE CAPED CRUSADER TP | $14.99 | DC |          470 |
| 233 | 0.31 | FABLES TP VOL 11 WAR AND PIECES (MR) | $17.99 | DC |          466 |
| 234 | 0.31 | NO LONGER HUMAN VOL 01 | $10.95 | RAN |          466 |
| 235 | 0.31 | WALLFLOWER GN VOL 27 (MR) | $10.99 | RAN |          466 |
| 236 | 0.31 | TEGAMI BACHI GN VOL 07 | $9.99 | VIZ |          466 |
| 237 | 0.31 | ZOMBIES THAT ATE THE WORLD HC (MR) | $24.95 | HUM |          465 |
| 238 | 0.30 | RUST HC VOL 01 | $24.95 | ARA |          460 |
| 239 | 0.30 | NEXT MEN HC VOL 02 | $24.99 | IDW |          453 |
| 240 | 0.30 | UNWRITTEN TP VOL 04 LEVIATHAN (MR) | $14.99 | DC |          451 |
| 241 | 0.30 | MR TIGER AND MR WOLF GN (MR) | $12.95 | DIG |          450 |
| 242 | 0.30 | TEENS AT PLAY NSFW GN (A) | $9.99 | ERO |          450 |
| 243 | 0.30 | TALES O/T ABYSS ASCH BLOODY GN VOL 02 | $11.99 | BAN |          448 |
| 244 | 0.30 | OIL AND WATER HC | $19.99 | FAN |          446 |
| 245 | 0.29 | FABLES TP VOL 15 ROSE RED (MR) | $17.99 | DC |          444 |
| 246 | 0.29 | DENGEKI DAISY GN VOL 07 | $9.99 | VIZ |          444 |
| 247 | 0.29 | FELIX THE CAT GREATEST COMIC BOOK TAILS SC | $27.99 | IDW |          441 |
| 248 | 0.29 | TINTIN YOUNG READERS ED GN BLUE LOTUS | $8.99 | HAC |          440 |
| 249 | 0.29 | ROYAL HISTORIAN OF OZ TP | $14.95 | SLA |          438 |
| 250 | 0.29 | TRANSMETROPOLITAN TP VOL 01 BACK ON THE STREET (MR) | $14.99 | DC |          435 |
| 251 | 0.29 | GUNSLINGER GIRL OMNIBUS TP VOL 03 | $16.99 | ST. |          435 |
| 252 | 0.29 | INNOCENT GN | $11.99 | HAC |          434 |
| 253 | 0.29 | SUPERMAN RED SON TP | $17.99 | DC |          432 |
| 254 | 0.28 | SANDMAN TP VOL 02 THE DOLLS HOUSE NEW ED (MR) | $19.99 | DC |          426 |
| 255 | 0.28 | BOYS TP VOL 01 NAME OF THE GAME (MR) | $16.99 | DE |          424 |
| 256 | 0.28 | WOLVERINE OLD MAN LOGAN TP | $29.99 | MAR |          417 |
| 257 | 0.27 | GREEN RIVER KILLER TRUE DETECTIVE STORY HC | $24.99 | DAR |          415 |
| 258 | 0.27 | ESSENTIAL SPIDER-MAN TP VOL 05 NEW ED | $19.99 | MAR |          415 |
| 259 | 0.27 | BONE ONE VOL COLOR 20TH ANN SLIPCASED ED | $150.00 | PUB |          415 |
| 260 | 0.27 | NORDGUARD GN VOL 01 ACROSS THIN ICE | $19.95 | SOF |          414 |
| 261 | 0.27 | HOLY TERROR HC (MR)(C: 0-1-1) | $29.99 | LEG |          410 |
| 262 | 0.27 | WALKING DEAD HC VOL 02 (MR) | $34.99 | IMA |          406 |
| 263 | 0.27 | BATWOMAN TP VOL 01 ELEGY | $17.99 | DC |          403 |
| 264 | 0.27 | AVENGERS BY BRIAN MICHAEL BENDIS PREM HC VOL 02 | $24.99 | MAR |          401 |
| 265 | 0.26 | HARK A VAGRANT HC (MR) | $19.95 | DRA |          399 |
| 266 | 0.26 | SCOTT PILGRIM GN VOL 02 VS THE WORLD | $11.99 | ONI |          399 |
| 267 | 0.26 | CROSSED TP VOL 01 (MR) | $24.99 | AVA |          398 |
| 268 | 0.26 | CLASSIC NEXT MEN TP VOL 02 | $29.99 | IDW |          398 |
| 269 | 0.26 | LILY RENEE ESCAPE ARTIST GN | $7.95 | LER |          396 |
| 270 | 0.26 | YAKUZA CAFE GN (MR) | $12.95 | DIG |          392 |
| 271 | 0.26 | FANTASTIC FOUR BY JONATHAN HICKMAN TP VOL 01 | $15.99 | MAR |          392 |
| 272 | 0.26 | DARK TOWER GUNSLINGER JOURNEY BEGINS PREM HC | $24.99 | MAR |          389 |
| 273 | 0.25 | SECRET AVENGERS PREM HC MISSION TO MARS VOL 01 | $24.99 | MAR |          385 |
| 274 | 0.25 | WOLVERINE WOLVERINE VS X-MEN PREM HC | $19.99 | MAR |          385 |
| 275 | 0.25 | TRIUMPH OF WALKING DEAD ON PAGE & SCREEN SC (MR) | $14.95 | PER |          384 |
| 276 | 0.25 | BLOODY MONDAY GN VOL 02 | $10.99 | RAN |          384 |
| 277 | 0.25 | CAGE OF EDEN GN VOL 02 | $10.99 | RAN |          384 |
| 278 | 0.25 | 100 BULLETS TP VOL 01 FIRST SHOT LAST CALL | $9.99 | DC |          380 |
| 279 | 0.25 | LOVEPHOBIA GN VOL 01 (MR) | $12.95 | DIG |          380 |
| 280 | 0.25 | BATMAN LIFE AFTER DEATH TP | $14.99 | DC |          379 |
| 281 | 0.25 | FABLES TP VOL 03 STORYBOOK LOVE (MR) | $14.99 | DC |          379 |
| 282 | 0.25 | AI ORE GN VOL 03 | $12.99 | VIZ |          375 |
| 283 | 0.25 | KINGDOM COME TP NEW EDITION | $17.99 | DC |          374 |
| 284 | 0.25 | FANTASTIC FOUR BY JONATHAN HICKMAN TP VOL 03 | $14.99 | MAR |          374 |
| 285 | 0.25 | RABBIT MAN TIGER MAN GN VOL 02 (OF 2) (MR) | $12.95 | DIG |          372 |
| 286 | 0.25 | CHARLEYS WAR HITLERS YOUTH HC | $19.95 | RAN |          372 |
| 287 | 0.25 | X-MEN CURSE OF MUTANTS PREM HC | $24.99 | MAR |          370 |
| 288 | 0.24 | SUPER PRO KO GN VOL 02 | $11.99 | ONI |          369 |
| 289 | 0.24 | FANTASTIC FOUR BY JONATHAN HICKMAN TP VOL 02 | $15.99 | MAR |          367 |
| 290 | 0.24 | MISSION TP | $14.99 | IMA |          365 |
| 291 | 0.24 | WALKING DEAD SURVIVORS GUIDE TP | $12.99 | IMA |          365 |
| 292 | 0.24 | BATMAN HAUNTED KNIGHT TP | $14.99 | DC |          364 |
| 293 | 0.24 | BATMAN DARK KNIGHT STRIKES AGAIN TP | $19.99 | DC |          363 |
| 294 | 0.24 | BORDER GN VOL 02 (MR) | $12.95 | DIG |          363 |
| 295 | 0.24 | BLACKSAD HC VOL 01 | $29.99 | DAR |          362 |
| 296 | 0.24 | SAVAGE DRAGON KIDS ARE ALRIGHT TP | $16.99 | IMA |          362 |
| 297 | 0.24 | ASTONISHING SPIDER-MAN AND WOLVERINE PREM HC | $24.99 | MAR |          362 |
| 298 | 0.24 | AVENGERS BY BRIAN MICHAEL BENDIS PREM HC VOL 01 | $24.99 | MAR |          361 |
| 299 | 0.24 | ROTTEN TP VOL 02 REVIVAL O/T FITTEST | $15.99 | MOO |          359 |
| 300 | 0.24 | Y THE LAST MAN TP VOL 02 CYCLES (MR) | $12.99 | DC |          358 |