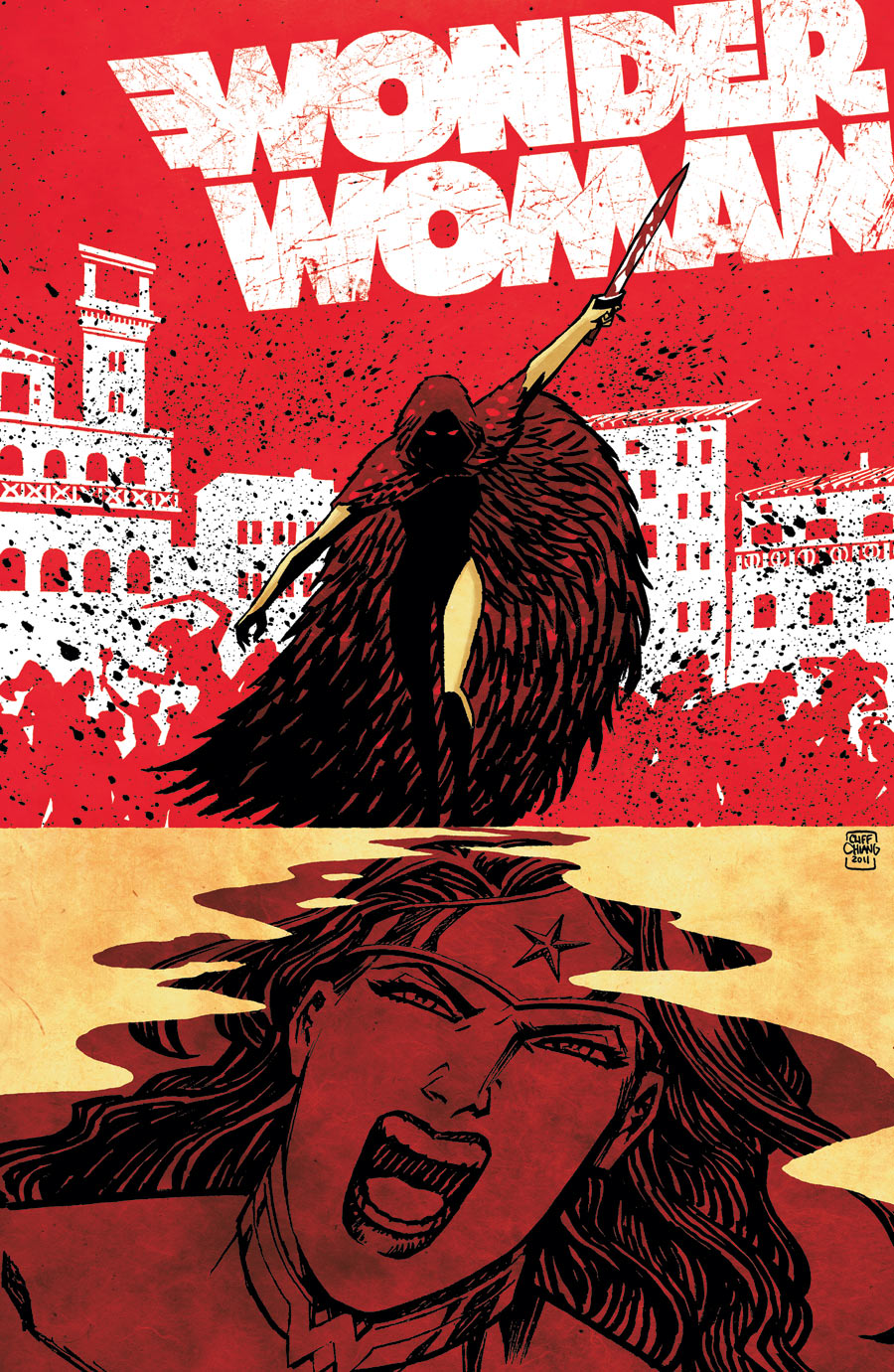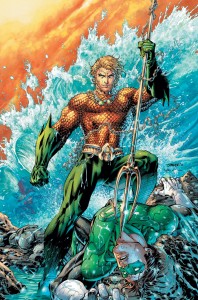 Voici donc les chiffres de ventes pour le mois de décembre, et autant le dire tout de suite si ils sont meilleurs que ceux de décembre 2010, cette fin d'année n'est pas franchement glorieuse ! Les ventes qui avaient déjà déclinées en novembre continuent sur cette route et tous les gros titres perdent un nombre assez important de lecteurs.
Marvel et DC au coude à coude
Comme je l'ai déjà indiqué, DC a perdu la première place qu'il occupait depuis la rentrée. Mais marvel ne reprend que de très peu le dessus avec à peine moins de 2% de différence en terme de part de marché entre les deux. Comme d'habitude les deux éditeurs se partagent 75% du marché, mais avec le relaunch DC, la lutte va être désormais plus acharnée que jamais !
DC tient le coup pour le moment …
Bon soyons directs les chiffres sont loin d'être mirobolants 4 mois après le relaunch. Deux bonnes nouvelles pour l'éditeur, d'une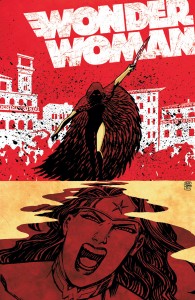 part il domine toujours le Top 10 avec 8 titres sur 10, mais cette domination s'estompe dès qu'on sort des meilleurs ventes. Ainsi entre la 11e et 20e ventes la maison d'édition ne classe que 4 séries. D'autre part pour le mois de décembre il est le seul à dépasser les 100 000ex écoulés, puisque marvel bute à 93 000ex…
En outre on peut noter pour cette fin d'année une baisse des ventes plus ou moins marquées selon les titres. Si des séries comme Justice League ou Green Lantern, Flash et consorts perdent plus de 10 000 lecteurs en un mois (voire presque 20 000 pour GL), d'autres continuent à bien résister comme Wonder Woman, Nightwing, Animal Man ou Swamp Thing qui  sont stables dans le classement mais en plus perdent assez peu de lecteurs (entre 5 et 7000).
Cependant si l'on note de bons résultats pour une partie de la ligne, se profile déjà à l'horizon l'annulation d'une partie des titres lancés en septembre. En effet on peut constater que certaines séries sont déjà passées sous la barre des 20 000ex, seuil d'annulation tant pour Marvel que pour DC. Pas de grandes surprises dans les noms des séries qui vont y passer : hawk and dove, captain atom, blackhawks, Omac, Mister Terrific et consorts. Il me parait évident que Voodoo et Grifter issus de l'univers Wildstorm vont aussi y passer. Le seul titre issu de l'univers de Jim Lee qui semble s'en sortir est Stormwatch. Mais avec le départ annoncé de Paul Cornell, je ne donne pas cher de la série. En outre on peut constater que tous les titres lancés post relaunch comme Shade ou  Ray se sont gaufrés.
Mon pronostic : DC va faire de septembre son mois de relaunch chaque année . En gros au bout de 12 épisodes, on va voir disparaître une bonne dizaine de titres, et chaque septembre DC relancera une dizaine de nouvelles séries pour les remplacer.
Marvel : la Berezina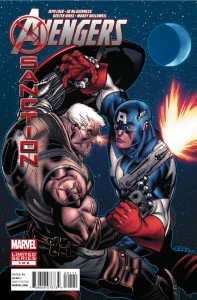 Je dois dire que je suis resté sur mon petit derrière potelé à la vue du contraste entre les chiffres de ventes de Marvel et ses résultats en terme de part de marché ! Car d'un côté l'éditeur a réussi à reprendre la première place du marché, mais d'un autre côté ils n'ont jamais eu de chiffres aussi calamiteux !
L'illustration parfaite est sans doute leur numéro 1 des ventes, je parle bien sur de Avengers X Sanction : porté par une équipe créative renommée (oui je sais, je sais…), par 5 couvertures variantes ! et récemment la révélation qu'il servait de prologue au prochain crossover Marvel, et pourtant malgré tout ça le titre n'a pas atteint la barre des 100 000ex !!!
La débandade est particulièrement marquante pour les tites X puisque à peine relancé les séries reviennent à leur niveau précédent en à peine trois mois ! avec un mystère bien mystérieux plein de mystéres : comment Uncanny X-Men peut-il plus se vendre mieux que Wolverine and The X-Men qui est dix mille fois mieux !(commentaire interchangeable avec Uncanny X-Force bien meilleur que Uncanny X-Men… )
Je ne parle pas de Hulk qui s'effondre complètement et perd la moitié de son lectorat en un mois, même sanction pour Avenging Spider-man, qui je le rappelle se vendait à plus de 112000ex le mois dernière et là atteint péniblement les 60 000… Quant aux titres Avengers, ouais … c'est ça le porte étendard de Marvel : il y encore un an Avengers atteignait les 70 000 ventes, là ? même pas 60 000…
En gros Marvel ne s'en sort qu'en sortant toujours plus de séries, plus chères, avec plus d'épisodes par an !
Indépendants 
Image et Aspen s'en sortent bien. Le premier toujours grâce à Walking Dead qui continue à très bien marcher avec des ventes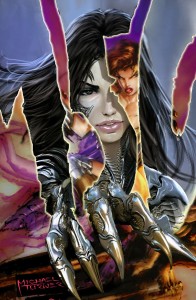 d'une stabilité incroyables, comme Invincible,… en gros les titres de Kirkman…Le second parce qu'ils ont réussi à coincer Joe Benitez dans un coin pour le forcer à dessiner un nouvel épisode de Lady Mechanika qui après des mois d'absence se vend extrêmement bien surtout pour une maison d'édition comme Aspen !
A noter aussi pour Image, le 150e épisode de Witchblade qui après quelques mois anémiques se reprend bien. A voir si la nouvelle équipe créative sera capable de garder les lecteurs.
Et Steve sera content de savoir que ses Tortues préférées se vendent toujours bien !
TPB
Ai je besoin de le dire, oui le 15e tome de Walking Dead  a atteint des niveaux de ventes incroyables, encore une fois avec plus de 20 000ex écoulés ! ce qui est énorme. En fait on a deux gros vendeurs de TPB ce mois-ci avec Fables qui vend encore plus de 11 000ex.
A noter aussi les bons scores de deux mini qui s'étaient fait remarquer l'année dernière, à savoir Criminal : the last of the innocent de Brubaker et Phillips et Red Wing de Jonathan Hickman.
Bilan 2011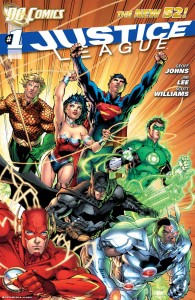 Il a récemment été annoncé qu'en 2011, les comics-shops avaient écoulés pas moins de 3 000 000 copies de plus qu'en 2010. C'est bien évidemment une bonne chose, surtout si l'on considère que 2010 avait été une année désastreuse. Ensuite soyons clairs, nous n'aurons pas cela cette année, ces bons résultats tenant avant tout au relaunch DC.
En effet le grand perdant 2011 est sans conteste Marvel dont aucun des events de l'année : Fear Itself, Schism, ou Children Crusade n'auront d'une part marquer les esprits mais surtout les ventes ! Fear Itself étant le premier crossover en 10 ans à ne pas réussir à franchir la barre des 100 000ex après son 1er épisode. En outre la critique n'aura pas été tendre avec ces histoires, notamment le méga crossover de l'année qui passé son 1er épisode s'est fait descendre par à peu près tout le monde…
Cependant il est triste de dire que 2012 sera sans aucun doute dominé par Avengers VS X-Men, oui je sais c'est pathétique. D'une part à cause des équipes impliquées. Quand vous faites se rencontrer vos titres best sellers, faut s'attendre à vendre du papier  D'autre part le format : 12 épisodes bimestriels. Avec une telle longueur on peut s'attendre à voir la maison d'édition truster les premières places du classement.
Est-ce que cela sera suffisant ? à mon sens non. Car comme le montre les chiffres de ventes ce ce mois, les ventes continuent de décliner sans se stabiliser pour aucune série. Mon pire pronostic verrait la justice league passée sous la barre des 100 000ex à la rentrée de septembre prochain.
Si cela arrivait, et bien … on pourra dire qu'il y aura pélire en la demeure, d'autant que tout le monde, dont moi commence petit à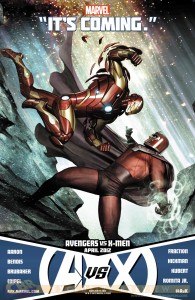 petit à revenir de l'eldorado des comics digitaux et de l'explosion des tablettes. Force est de constater que le relaunch DC était une occasion rêvée pour faire exploser ce mode de lecture et que les résultats ont été bien en deçà des espérances. Ainsi selon les dires des responsables DC, pour le moment les ventes digitales représentent moins de 10 % des ventes papier . On est donc loin des chiffres souhaités, et des fantasmes qui auraient vu le marché digital prendre le dessus sur le marché papier.
Pourtant il y a des progrès, des tabous sont tombés puisque désormais la plupart des éditeurs sortent leurs comics le même jour en papier et digital. Mais je pense que l'émergance de ce marché bute encore sur le problème numéro uno : le prix !!! Depuis de nombreuses années nous nous plaignons tous de l'augmentation assez démentielle des prix des comics. Le digital ne souffrant pas des frais de production prétendument énormissimes du papier, ben oui pas d'impression, pas de papier,  pas de comics-shops, pas de Diamond qui pompe 50% du prix,..on pouvait espérer un prix bien plus compétitif du digital. Qu'a t-on eu final : le même prix pour le papier et le digital !
Faudra t-il que la marché papier sombre vraiment pour que les éditeurs se réveillent ? il faut le croire. Si il y a des raisons bien connues à la chute des ventes, il y a une bien précise, que tout le monde a voulu ignorer pendant un moment, mais qui commence à vraiment entrer dans les esprits : la qualité des contenus proposés.
Si l'industrie ne parvient pas à proposer de contenus renouvelés et vraiment attractifs alors elle sera condamnée à couler. Car si l'avenir est un énième titre X-Men, Avengers, ou Batman, alors on est mal barré…
Vous l'aurez compris je ne suis pas optimiste pour cette nouvelle année…et vous ?
| | | | | | |
| --- | --- | --- | --- | --- | --- |
|   |   | TOP 300 COMICS — December 2011 |   |   |   |
| Rank | Index | Title | Price | Pub | Est.Qty |
| 1 | 106.33 | JUSTICE LEAGUE #4 | $3.99 | DC |   142,248 |
| 2 | 100.00 | BATMAN #4 | $2.99 | DC |   133,781 |
| 3 | 84.35 | ACTION COMICS #4 | $3.99 | DC |   112,839 |
| 4 | 77.89 | GREEN LANTERN #4 | $2.99 | DC |   104,199 |
| 5 | 69.80 | AVENGERS X-SANCTION #1 | $3.99 | MAR |     93,380 |
| 6 | 66.85 | DETECTIVE COMICS #4 [*] | $2.99 | DC |     89,429 |
| 7 | 64.26 | DEFENDERS #1 | $3.99 | MAR |     85,969 |
| 8 | 57.81 | FLASH #4 | $2.99 | DC |     77,336 |
| 9 | 52.94 | BATMAN THE DARK KNIGHT #4 [*] | $2.99 | DC |     70,820 |
| 10 | 51.49 | SUPERMAN #4 [*] | $2.99 | DC |     68,879 |
| 11 | 51.13 | BATMAN AND ROBIN #4 [*] | $2.99 | DC |     68,400 |
| 12 | 47.92 | UNCANNY X-MEN #3 | $3.99 | MAR |     64,112 |
| 13 | 45.36 | AVENGING SPIDER-MAN #2 | $3.99 | MAR |     60,682 |
| 14 | 43.70 | AQUAMAN #4 [*] | $2.99 | DC |     58,465 |
| 15 | 43.68 | WOLVERINE AND X-MEN #3 | $3.99 | MAR |     58,438 |
| 16 | 43.11 | WONDER WOMAN #4 | $2.99 | DC |     57,675 |
| 17 | 42.72 | AVENGERS #20 | $3.99 | MAR |     57,145 |
| 18 | 41.36 | UNCANNY X-FORCE #19 | $3.99 | MAR |     55,333 |
| 19 | 41.06 | TEEN TITANS #4 | $2.99 | DC |     54,929 |
| 20 | 40.85 | AMAZING SPIDER-MAN #675 | $3.99 | MAR |     54,652 |
| 21 | 40.57 | UNCANNY X-FORCE #18 | $3.99 | MAR |     54,274 |
| 22 | 40.37 | AMAZING SPIDER-MAN #676 | $3.99 | MAR |     54,001 |
| 23 | 40.35 | BATGIRL #4 [*] | $2.99 | DC |     53,975 |
| 24 | 39.84 | GREEN LANTERN NEW GUARDIANS #4 | $2.99 | DC |     53,305 |
| 25 | 39.55 | NEW AVENGERS #19 | $3.99 | MAR |     52,915 |
| 26 | 39.44 | BATWOMAN #4 | $2.99 | DC |     52,757 |
| 27 | 38.62 | NIGHTWING #4 [*] | $2.99 | DC |     51,668 |
| 28 | 38.47 | GREEN LANTERN CORPS #4 [*] | $2.99 | DC |     51,462 |
| 29 | 38.18 | FANTASTIC FOUR #601 | $2.99 | MAR |     51,080 |
| 30 | 36.11 | ULTIMATE COMICS SPIDER-MAN #5 | $3.99 | MAR |     48,308 |
| 31 | 35.69 | CAPTAIN AMERICA #6 | $3.99 | MAR |     47,753 |
| 32 | 35.38 | CAPTAIN AMERICA #5 | $3.99 | MAR |     47,333 |
| 33 | 34.72 | INCREDIBLE HULK #3 | $3.99 | MAR |     46,446 |
| 34 | 33.93 | KICK-ASS 2 #6 (MR) | $2.99 | MAR |     45,390 |
| 35 | 33.82 | RED LANTERNS #4 [*] | $2.99 | DC |     45,244 |
| 36 | 33.61 | FF #13 | $2.99 | MAR |     44,970 |
| 37 | 33.38 | SWAMP THING #4 | $2.99 | DC |     44,660 |
| 38 | 32.18 | BATMAN INCORPORATED LEVIATHAN STRIKES #1 | $6.99 | DC |     43,048 |
| 39 | 30.66 | CATWOMAN #4 [*] | $2.99 | DC |     41,023 |
| 40 | 30.11 | JUSTICE LEAGUE DARK #4 [*] | $2.99 | DC |     40,275 |
| 41 | 29.79 | RED HOOD AND THE OUTLAWS #4 [*] | $2.99 | DC |     39,850 |
| 42 | 29.72 | SUPERGIRL #4 [*] | $2.99 | DC |     39,762 |
| 43 | 29.64 | JUSTICE LEAGUE INTERNATIONAL #4 [*] | $2.99 | DC |     39,656 |
| 44 | 29.24 | X-MEN #22 | $3.99 | MAR |     39,121 |
| 45 | 29.02 | DAREDEVIL #7 | $2.99 | MAR |     38,824 |
| 46 | 28.68 | ANIMAL MAN #4 [*] | $2.99 | DC |     38,367 |
| 47 | 28.56 | SECRET AVENGERS #20 | $3.99 | MAR |     38,202 |
| 48 | 28.40 | MIGHTY THOR #9 | $3.99 | MAR |     38,000 |
| 49 | 28.36 | X-MEN LEGACY #260 | $2.99 | MAR |     37,946 |
| 50 | 28.12 | CARNAGE USA #1 | $3.99 | MAR |     37,620 |
| 51 | 27.93 | WOLVERINE #20 | $3.99 | MAR |     37,360 |
| 52 | 27.74 | ULTIMATE COMICS X-MEN #4 | $3.99 | MAR |     37,115 |
| 53 | 27.21 | ULTIMATE COMICS ULTIMATES #5 | $3.99 | MAR |     36,396 |
| 54 | 26.91 | SUPERBOY #4 [*] | $2.99 | DC |     36,002 |
| 55 | 26.46 | INVINCIBLE IRON MAN #511 | $3.99 | MAR |     35,402 |
| 56 | 26.28 | ULTIMATE COMICS X-MEN #5 | $3.99 | MAR |     35,153 |
| 57 | 24.97 | GREEN ARROW #4 [*] | $2.99 | DC |     33,404 |
| 58 | 23.54 | WALKING DEAD #92 (MR) | $2.99 | IMA |     31,496 |
| 59 | 23.54 | FEAR ITSELF FEARLESS #4 | $2.99 | MAR |     31,491 |
| 60 | 23.47 | ASTONISHING X-MEN #45 | $3.99 | MAR |     31,392 |
| 61 | 23.29 | BTVS SEASON 9 FREEFALL #4 | $2.99 | DAR |     31,157 |
| 62 | 23.24 | SUICIDE SQUAD #4 [*] | $2.99 | DC |     31,095 |
| 63 | 23.18 | BIRDS OF PREY #4 [*] | $2.99 | DC |     31,014 |
| 64 | 23.16 | STORMWATCH #4 | $2.99 | DC |     30,987 |
| 65 | 22.13 | AVENGERS CHILDRENS CRUSADE #8 | $3.99 | MAR |     29,601 |
| 66 | 22.02 | VENOM #10 | $2.99 | MAR |     29,465 |
| 67 | 21.93 | FEAR ITSELF FEARLESS #5 | $2.99 | MAR |     29,343 |
| 68 | 21.42 | VENOM #11 | $2.99 | MAR |     28,658 |
| 69 | 21.42 | CAPTAIN AMERICA AND BUCKY #625 | $2.99 | MAR |     28,652 |
| 70 | 19.74 | ALL STAR WESTERN #4 [*] | $3.99 | DC |     26,414 |
| 71 | 19.37 | DEADPOOL #47 | $2.99 | MAR |     25,910 |
| 72 | 19.11 | NEW MUTANTS #35 | $2.99 | MAR |     25,564 |
| 73 | 19.03 | DEADPOOL #48 | $2.99 | MAR |     25,458 |
| 74 | 19.01 | SAVAGE HAWKMAN #4 [*] | $2.99 | DC |     25,437 |
| 75 | 18.91 | DEMON KNIGHTS #4 [*] | $2.99 | DC |     25,298 |
| 76 | 18.85 | HUNTRESS #3 | $2.99 | DC |     25,215 |
| 77 | 18.72 | LEGION OF SUPER HEROES #4 [*] | $2.99 | DC |     25,049 |
| 78 | 18.41 | MOON KNIGHT #8 | $3.99 | MAR |     24,626 |
| 79 | 18.06 | JOURNEY INTO MYSTERY #632 | $2.99 | MAR |     24,159 |
| 80 | 17.98 | BATWING #4 [*] | $2.99 | DC |     24,053 |
| 81 | 17.92 | PUNISHER #6 | $2.99 | MAR |     23,971 |
| 82 | 17.74 | DEATHSTROKE #4 [*] | $2.99 | DC |     23,730 |
| 83 | 17.69 | X-FACTOR #229 | $2.99 | MAR |     23,667 |
| 84 | 17.54 | X-FACTOR #228 | $2.99 | MAR |     23,461 |
| 85 | 17.40 | HULK #45 | $2.99 | MAR |     23,273 |
| 86 | 17.26 | BATMAN ODYSSEY VOL 2 #3 | $3.99 | DC |     23,089 |
| 87 | 17.23 | FURY OF FIRESTORM THE NUCLEAR MEN #4 [*] | $2.99 | DC |     23,049 |
| 88 | 17.17 | HULK #46 | $2.99 | MAR |     22,974 |
| 89 | 16.76 | AVENGERS ACADEMY #23 | $2.99 | MAR |     22,422 |
| 90 | 16.69 | FRANKENSTEIN AGENT OF SHADE #4 [*] | $2.99 | DC |     22,331 |
| 91 | 16.44 | X-23 #18 | $2.99 | MAR |     21,999 |
| 92 | 16.41 | DC UNIVERSE PRESENTS #4 [*] | $2.99 | DC |     21,958 |
| 93 | 16.22 | BATTLE SCARS #2 | $2.99 | MAR |     21,702 |
| 94 | 16.16 | LEGION LOST #4 [*] | $2.99 | DC |     21,618 |
| 95 | 15.96 | LADY MECHANIKA #3 | $2.99 | ASP |     21,358 |
| 96 | 15.96 | X-23 #19 | $2.99 | MAR |     21,348 |
| 97 | 15.82 | THUNDERBOLTS #167 | $2.99 | MAR |     21,167 |
| 98 | 15.61 | ULTIMATE COMICS FALLOUT #4 | $3.99 | MAR |     20,877 |
| 99 | 15.51 | RESURRECTION MAN #4 [*] | $2.99 | DC |     20,754 |
| 100 | 15.13 | GRIFTER #4 [*] | $2.99 | DC |     20,237 |
| 101 | 14.97 | LEGION SECRET ORIGIN #3 | $2.99 | DC |     20,033 |
| 102 | 14.72 | TEENAGE MUTANT NINJA TURTLES ONGOING #5 | $3.99 | IDW |     19,689 |
| 103 | 14.53 | I VAMPIRE #4 [*] | $2.99 | DC |     19,441 |
| 104 | 14.40 | BLUE BEETLE #4 [*] | $2.99 | DC |     19,267 |
| 105 | 14.40 | MAGNETO NOT A HERO #2 | $2.99 | MAR |     19,262 |
| 106 | 14.38 | GENERATION HOPE #14 | $2.99 | MAR |     19,234 |
| 107 | 14.30 | PENGUIN PAIN AND PREJUDICE #3 | $2.99 | DC |     19,131 |
| 108 | 14.14 | SHADE #3 | $2.99 | DC |     18,922 |
| 109 | 13.97 | TEENAGE MUTANT NINJA TURTLES MICRO SERIES #1 RAPHAEL | $3.99 | IDW |     18,686 |
| 110 | 13.93 | VOODOO #4 [*] | $2.99 | DC |     18,633 |
| 111 | 13.81 | SHIELD #4 | $2.99 | MAR |     18,475 |
| 112 | 13.77 | ALPHA FLIGHT #7 | $2.99 | MAR |     18,416 |
| 113 | 13.72 | ANGEL & FAITH #5 | $2.99 | DAR |     18,356 |
| 114 | 13.47 | HAWK AND DOVE #4 [*] | $2.99 | DC |     18,014 |
| 115 | 13.39 | CAPTAIN ATOM #4 [*] | $2.99 | DC |     17,917 |
| 116 | 13.31 | DAKEN DARK WOLVERINE #18 | $2.99 | MAR |     17,806 |
| 117 | 13.29 | RAY #1 | $2.99 | DC |     17,779 |
| 118 | 13.28 | WOLVERINE BEST THERE IS #12 | $3.99 | MAR |     17,772 |
| 119 | 13.16 | ANNIHILATORS EARTHFALL #4 | $3.99 | MAR |     17,612 |
| 120 | 13.16 | FABLES #112 (MR) | $3.99 | DC |     17,602 |
| 121 | 13.12 | X-CLUB #1 | $2.99 | MAR |     17,552 |
| 122 | 12.92 | ARCHIE #628 (ARCHIE MEETS KISS PT 2 ) | $2.99 | ARC |     17,286 |
| 123 | 12.85 | PUNISHERMAX #20 (MR) | $3.99 | MAR |     17,191 |
| 124 | 12.73 | BOYS #61 (MR) | $3.99 | DE |     17,024 |
| 125 | 12.59 | GHOST RIDER #7 | $2.99 | MAR |     16,846 |
| 126 | 12.36 | OMAC #4 [*] | $2.99 | DC |     16,534 |
| 127 | 12.08 | MISTER TERRIFIC #4 [*] | $2.99 | DC |     16,167 |
| 128 | 11.98 | THE STRAIN #1 | $1.00 | DAR |     16,023 |
| 129 | 11.92 | STAR TREK LEGION OF SUPERHEROES #3 | $3.99 | IDW |     15,952 |
| 130 | 11.91 | TEENAGE MUTANT NINJA TURTLES MICRO SERIES #2 MICHELANGELO | $3.99 | IDW |     15,930 |
| 131 | 11.78 | STATIC SHOCK #4 [*] | $2.99 | DC |     15,763 |
| 132 | 11.74 | STAR WARS AGENT O/T EMPIRE IRON ECLIPSE #1 | $3.50 | DAR |     15,700 |
| 133 | 11.60 | VILLAINS FOR HIRE #1 | $2.99 | MAR |     15,519 |
| 134 | 11.49 | DARK TOWER GUNSLINGER WAY STATION #1 | $3.99 | MAR |     15,367 |
| 135 | 11.31 | BLACKHAWKS #4 [*] | $2.99 | DC |     15,129 |
| 136 | 11.23 | AMERICAN VAMPIRE #21 (MR) | $2.99 | DC |     15,026 |
| 137 | 11.22 | BLACK PANTHER MOST DANGEROUS MAN ALIVE #526 | $2.99 | MAR |     15,015 |
| 138 | 11.21 | VOLTRON #1 | $3.99 | DE |     15,001 |
| 139 | 11.20 | MEN OF WAR #4 [*] | $3.99 | DC |     14,977 |
| 140 | 11.03 | AMERICAN VAMPIRE #22 (MR) | $2.99 | DC |     14,759 |
| 141 | 10.97 | BLACK PANTHER MOST DANGEROUS MAN ALIVE #527 | $2.99 | MAR |     14,677 |
| 142 | 10.85 | GAME OF THRONES #4 (MR) | $3.99 | DE |     14,514 |
| 143 | 10.81 | INVINCIBLE #86 | $2.99 | IMA |     14,457 |
| 144 | 10.72 | VALEN OUTCAST #1 | $1.00 | BOO |     14,343 |
| 145 | 10.66 | WITCHBLADE #150 | $4.99 | IMA |     14,266 |
| 146 | 10.42 | AVENGERS 1959 #4 | $2.99 | MAR |     13,935 |
| 147 | 10.33 | STAR WARS CRIMSON EMPIRE III EMPIRE LOST #3 | $3.50 | DAR |     13,814 |
| 148 | 10.23 | BOYS BUTCHER BAKER CANDLESTICKMAKER #6 (MR) | $3.99 | DE |     13,684 |
| 149 | 10.09 | SPACEMAN #3 (MR) | $2.99 | DC |     13,492 |
| 150 | 9.98 | DC UNIVERSE ONLINE LEGENDS #19 | $2.99 | DC |     13,350 |
| 151 | 9.91 | IRON MAN 2.0 #11 | $2.99 | MAR |     13,255 |
| 152 | 9.88 | DC UNIVERSE ONLINE LEGENDS #20 | $2.99 | DC |     13,219 |
| 153 | 9.85 | DEADPOOLMAX X-MAS SPECIAL #1 (MR) | $4.99 | MAR |     13,176 |
| 154 | 9.77 | DEADPOOL MAX 2 #3 (MR) | $3.99 | MAR |     13,070 |
| 155 | 9.73 | SPAWN #214 | $2.99 | IMA |     13,017 |
| 156 | 9.69 | TRANSFORMERS DEATH OF OPTIMUS PRIME (ONE SHOT) | $3.99 | IDW |     12,961 |
| 157 | 9.53 | STAR TREK ONGOING #4 | $3.99 | IDW |     12,746 |
| 158 | 9.41 | STAND NIGHT HAS COME #5 | $3.99 | MAR |     12,583 |
| 159 | 9.35 | IRON MAN 2.0 #12 | $2.99 | MAR |     12,513 |
| 160 | 9.19 | CHEW #22 | $2.99 | IMA |     12,296 |
| 161 | 8.98 | THUNDER AGENTS VOL 2 #2 | $2.99 | DC |     12,015 |
| 162 | 8.89 | WARLORD OF MARS #13 | $3.99 | DE |     11,896 |
| 163 | 8.62 | AVENGERS SOLO #3 | $3.99 | MAR |     11,530 |
| 164 | 8.61 | GARTH ENNIS JENNIFER BLOOD #7 (MR) | $3.99 | DE |     11,522 |
| 165 | 8.58 | HAUNT #20 | $2.99 | IMA |     11,476 |
| 166 | 8.43 | THOR DEVIANTS SAGA #2 | $3.99 | MAR |     11,273 |
| 167 | 8.38 | WARLORD OF MARS #14 | $3.99 | DE |     11,210 |
| 168 | 8.19 | CONAN ROAD OF KINGS #11 | $3.50 | DAR |     10,958 |
| 169 | 8.08 | STAR WARS KNIGHT ERRANT DELUGE #5 | $3.50 | DAR |     10,805 |
| 170 | 8.02 | VAMPIRELLA #12 | $3.99 | DE |     10,726 |
| 171 | 7.86 | BPRD HELL ON EARTH RUSSIA #4 | $3.50 | DAR |     10,517 |
| 172 | 7.79 | VENGEANCE #6 | $3.99 | MAR |     10,422 |
| 173 | 7.74 | TRANSFORMERS ONGOING #31 | $3.99 | IDW |     10,348 |
| 174 | 7.53 | UNWRITTEN #32 (MR) | $2.99 | DC |     10,073 |
| 175 | 7.52 | GI JOE VOL 2 ONGOING #8 | $3.99 | IDW |     10,059 |
| 176 | 7.49 | DANGER GIRL ARMY OF DARKNESS #4 | $3.99 | DE |     10,015 |
| 177 | 7.34 | KEVIN SMITH BIONIC MAN #5 | $3.99 | DE |       9,825 |
| 178 | 7.29 | UNWRITTEN #32.5 (MR) | $2.99 | DC |       9,759 |
| 179 | 7.20 | TRUE BLOOD FRENCH QUARTER #4 | $3.99 | IDW |       9,637 |
| 180 | 7.14 | GHOSTBUSTERS ONGOING #4 | $3.99 | IDW |       9,558 |
| 181 | 7.03 | HELLBLAZER #286 (MR) | $2.99 | DC |       9,404 |
| 182 | 7.02 | ULTIMATE COMICS FALLOUT #1 | $3.99 | MAR |       9,392 |
| 183 | 6.95 | GODZILLA KINGDOM OF MONSTERS #10 | $3.99 | IDW |       9,294 |
| 184 | 6.94 | HELLBLAZER ANNUAL #1 (MR) | $4.99 | DC |       9,289 |
| 185 | 6.83 | ARTIFACTS #12 | $3.99 | IMA |       9,142 |
| 186 | 6.77 | HELLRAISER #8 (MR) | $3.99 | BOO |       9,059 |
| 187 | 6.62 | MY GREATEST ADVENTURE #3 | $3.99 | DC |       8,858 |
| 188 | 6.60 | STITCHED #2 (MR) | $3.99 | AVA |       8,829 |
| 189 | 6.58 | IZOMBIE #20 (MR) | $2.99 | DC |       8,805 |
| 190 | 6.45 | GI JOE A REAL AMERICAN HERO #173 | $3.99 | IDW |       8,632 |
| 191 | 6.44 | IRREDEEMABLE #32 | $3.99 | BOO |       8,612 |
| 192 | 6.33 | GODZILLA LEGENDS #2 | $3.99 | IDW |       8,465 |
| 193 | 6.31 | SONIC THE HEDGEHOG #232 | $2.99 | ARC |       8,447 |
| 194 | 6.31 | SNAKE EYES ONGOING (IDW) #8 | $3.99 | IDW |       8,446 |
| 195 | 6.31 | LOCKE & KEY CLOCKWORKS #3 | $3.99 | IDW |       8,438 |
| 196 | 6.26 | COBRA ONGOING #8 | $3.99 | IDW |       8,381 |
| 197 | 6.23 | CROSSED PSYCHOPATH #6 (MR) | $3.99 | AVA |       8,331 |
| 198 | 6.21 | SEVERED #5 (MR) | $2.99 | IMA |       8,303 |
| 199 | 6.20 | GREEN HORNET #20 | $3.99 | DE |       8,297 |
| 200 | 6.06 | BALTIMORE CURSE BELLS #5 | $3.50 | DAR |       8,105 |
| 201 | 6.05 | KIRBY GENESIS CAPTAIN VICTORY #2 | $3.99 | DE |       8,095 |
| 202 | 6.02 | RED SONJA #60 | $3.99 | DE |       8,052 |
| 203 | 5.87 | DARK HORSE PRESENTS #7 (MR) | $7.99 | DAR |       7,849 |
| 204 | 5.80 | THE GUILD ZABOO #1 | $3.50 | DAR |       7,762 |
| 205 | 5.76 | JOE HILL THE CAPE #3 | $3.99 | IDW |       7,704 |
| 206 | 5.75 | SWEET TOOTH #28 (MR) | $2.99 | DC |       7,699 |
| 207 | 5.75 | DOROTHY AND WIZARD IN OZ #4 | $3.99 | MAR |       7,694 |
| 208 | 5.75 | TINY TITANS #47 | $2.99 | DC |       7,689 |
| 209 | 5.70 | DUNGEONS & DRAGONS DRIZZT #4 | $3.99 | IDW |       7,632 |
| 210 | 5.67 | DUNGEONS AND DRAGONS #14 | $3.99 | IDW |       7,585 |
| 211 | 5.61 | LEGION OF MONSTERS #3 | $3.99 | MAR |       7,502 |
| 212 | 5.58 | RED SONJA #61 | $3.99 | DE |       7,464 |
| 213 | 5.54 | DARK SHADOWS #2 | $3.99 | DE |       7,407 |
| 214 | 5.51 | GRIMM FAIRY TALES #66 (MR) | $2.99 | ZEN |       7,366 |
| 215 | 5.48 | SPONGEBOB COMICS #6 | $2.99 | UNI |       7,334 |
| 216 | 5.47 | STRANGE TALENT OF LUTHER STRODE #3 (MR) | $2.99 | IMA |       7,312 |
| 217 | 5.45 | LADY DEATH (ONGOING) #12 (MR) | $3.99 | AVA |       7,288 |
| 218 | 5.40 | YOUNG JUSTICE #11 | $2.99 | DC |       7,221 |
| 219 | 5.38 | DOCTOR WHO ONGOING VOL 2 #12 | $3.99 | IDW |       7,200 |
| 220 | 5.36 | KIRBY GENESIS SILVER STAR #2 | $3.99 | DE |       7,169 |
| 221 | 5.31 | MEMORIAL #1 | $3.99 | IDW |       7,100 |
| 222 | 5.31 | INCORRUPTIBLE #25 | $3.99 | BOO |       7,099 |
| 223 | 5.30 | MEGA MAN #8 | $2.99 | ARC |       7,092 |
| 224 | 5.28 | JUSTICE LEAGUE #4 COMBO PACK | $4.99 | DC |       7,068 |
| 225 | 5.26 | HACK SLASH #10 (MR) | $3.50 | IMA |       7,033 |
| 226 | 5.21 | HACK SLASH #11 (MR) | $3.50 | IMA |       6,974 |
| 227 | 5.19 | MASS EFFECT INVASION #3 | $3.50 | DAR |       6,941 |
| 228 | 5.17 | SONIC UNIVERSE #35 | $2.99 | ARC |       6,912 |
| 229 | 5.11 | VAMPIRELLA ANNUAL #1 | $4.99 | DE |       6,835 |
| 230 | 5.09 | FATHOM VOL 4 #3 | $2.99 | ASP |       6,816 |
| 231 | 5.08 | SIMPSONS COMICS #185 | $2.99 | BON |       6,796 |
| 232 | 5.07 | MARVEL HOLIDAY SPECIAL 2011 | $3.99 | MAR |       6,787 |
| 233 | 5.03 | ALL NEW BATMAN THE BRAVE AND THE BOLD #14 | $2.99 | DC |       6,724 |
| 234 | 4.96 | SUPERNATURAL #3 | $2.99 | DC |       6,638 |
| 235 | 4.96 | HACK SLASH ANNUAL 2011 HATCHET SLASH #1 (MR) | $5.99 | IMA |       6,637 |
| 236 | 4.82 | ORCHID #3 | $3.50 | DAR |       6,448 |
| 237 | 4.74 | WITCH DOCTOR RESUSCITATION ONE SHOT | $2.99 | IMA |       6,343 |
| 238 | 4.67 | GFT MYTHS & LEGENDS #10 (MR) | $2.99 | ZEN |       6,242 |
| 239 | 4.57 | DC COMICS PRESENTS ELSEWORLDS 80 PAGE GIANT #1 | $7.99 | DC |       6,115 |
| 240 | 4.57 | PLANET OF THE APES #9 | $3.99 | BOO |       6,110 |
| 241 | 4.50 | SERGIO ARAGONES FUNNIES #6 | $3.50 | BON |       6,025 |
| 242 | 4.48 | DMZ #72 (MR) | $2.99 | DC |       5,990 |
| 243 | 4.44 | DARKNESS #96 (MR) | $2.99 | IMA |       5,939 |
| 244 | 4.42 | ANITA BLAKE CIRCUS DAMNED SCOUNDREL #3 (MR) | $3.99 | MAR |       5,914 |
| 245 | 4.40 | GIANT-SIZE GFT 2011 HOLIDAY ED | $5.99 | ZEN |       5,892 |
| 246 | 4.28 | SIX GUNS #3 | $2.99 | MAR |       5,727 |
| 247 | 4.09 | BETRAYAL O/T PLANET O/T APES #2 | $3.99 | BOO |       5,473 |
| 248 | 3.98 | GRIMM FAIRY TALES THE LIBRARY #3 | $2.99 | ZEN |       5,328 |
| 249 | 3.97 | PC CAST HOUSE OF NIGHT #2 | $2.99 | DAR |       5,315 |
| 250 | 3.96 | BART SIMPSON COMICS #66 | $2.99 | BON |       5,303 |
| 251 | 3.96 | JOHN CARTER OF MARS WORLD OF MARS #3 | $3.99 | MAR |       5,294 |
| 252 | 3.95 | JOHN CARTER A PRINCESS OF MARS #4 | $2.99 | MAR |       5,281 |
| 253 | 3.94 | ACTIVITY #1 | $3.50 | IMA |       5,269 |
| 254 | 3.91 | MAGDALENA #10 | $3.99 | IMA |       5,226 |
| 255 | 3.81 | 30 DAYS OF NIGHT ONGOING #3 | $3.99 | IDW |       5,092 |
| 256 | 3.68 | ELRIC THE BALANCE LOST #6 | $3.99 | BOO |       4,928 |
| 257 | 3.68 | SAVAGE DRAGON #177 | $3.50 | IMA |       4,923 |
| 258 | 3.54 | DEFENDERS STRANGE HEROES | $4.99 | MAR |       4,736 |
| 259 | 3.52 | COLD WAR #3 | $3.99 | IDW |       4,708 |
| 260 | 3.46 | SCOOBY DOO WHERE ARE YOU #16 | $2.99 | DC |       4,627 |
| 261 | 3.46 | 68 JUNGLE JIM ONE SHOT | $3.99 | IMA |       4,627 |
| 262 | 3.46 | DEFENDERS COMING OF DEFENDERS #1 | $5.99 | MAR |       4,627 |
| 263 | 3.45 | KULL THE CAT & THE SKULL #3 | $3.50 | DAR |       4,610 |
| 264 | 3.40 | SPIDER-MAN #21 | $2.99 | MAR |       4,549 |
| 265 | 3.39 | UNCHARTED #2 | $2.99 | DC |       4,532 |
| 266 | 3.35 | SIMPSONS SUPER SPECTACULAR #14 | $2.99 | BON |       4,481 |
| 267 | 3.32 | HP LOVECRAFT THE DUNWICH HORROR #3 | $3.99 | IDW |       4,445 |
| 268 | 3.27 | GEARS OF WAR #21 (MR) | $2.99 | DC |       4,374 |
| 269 | 3.24 | RACHEL RISING #4 | $3.99 | ABS |       4,331 |
| 270 | 3.20 | WAREHOUSE 13 #3 | $3.99 | DE |       4,280 |
| 271 | 3.16 | VERONICA #210 (VERONICA PRESENTS KEVIN KELLER #4) | $2.99 | ARC |       4,228 |
| 272 | 3.08 | LENORE VOLUME II #4 | $3.99 | TIT |       4,121 |
| 273 | 3.01 | DETECTIVE COMICS #1 | $2.99 | DC |       4,024 |
| 274 | 2.98 | THEATER #3 (MR) | $3.99 | ZEN |       3,984 |
| 275 | 2.97 | GFT SINBAD SPECIAL | $5.99 | ZEN |       3,978 |
| 276 | 2.92 | ARCHIE #627 (ARCHIE MEETS KISS PT 1) | $2.99 | ARC |       3,911 |
| 277 | 2.92 | ZORRO RIDES AGAIN #6 | $3.99 | DE |       3,908 |
| 278 | 2.91 | FORMIC WARS SILENT STRIKE #1 | $3.99 | MAR |       3,888 |
| 279 | 2.87 | WAR GODDESS #4 (MR) | $3.99 | AVA |       3,842 |
| 280 | 2.87 | LAST OF THE GREATS #3 | $2.99 | IMA |       3,840 |
| 281 | 2.86 | ATOMIC ROBO GHOST OF STATION X #4 | $3.50 | RED |       3,821 |
| 282 | 2.81 | WOLVERINE AND X-MEN #1 | $3.99 | MAR |       3,756 |
| 283 | 2.77 | ROBERT JORDAN WHEEL OF TIME EYE O/T WORLD #18 | $3.99 | DE |       3,702 |
| 284 | 2.76 | SHONEN JUMP JANUARY 2012 | $4.99 | VIZ |       3,690 |
| 285 | 2.72 | THE OCCULTIST #2 | $3.50 | DAR |       3,645 |
| 286 | 2.72 | KEY OF Z #3 (MR) | $3.99 | BOO |       3,636 |
| 287 | 2.68 | PIGS #4 (MR) | $2.99 | IMA |       3,587 |
| 288 | 2.64 | BLUE ESTATE #8 (MR) | $2.99 | IMA |       3,538 |
| 289 | 2.62 | MONOCYTE #2 | $3.99 | IDW |       3,508 |
| 290 | 2.60 | EXTINCTION SEED #1 | $2.99 | GG |       3,473 |
| 291 | 2.51 | HAWKEN #2 | $3.99 | IDW |       3,360 |
| 292 | 2.49 | SUPER HEROES #21 | $2.99 | MAR |       3,329 |
| 293 | 2.46 | CROSSED BADLANDS OPENING SALVO (MR) | $1.99 | AVA |       3,287 |
| 294 | 2.40 | SAMURAIS BLOOD #6 | $2.99 | IMA |       3,206 |
| 295 | 2.39 | DC COMICS PRESENTS BATMAN URBAN LEGENDS #1 | $7.99 | DC |       3,195 |
| 296 | 2.39 | 7 WARRIORS #2 (MR) | $3.99 | BOO |       3,191 |
| 297 | 2.38 | KNIGHTS OF THE DINNER TABLE #181 | $5.99 | KEN |       3,181 |
| 298 | 2.37 | THOUGHT BUBBLE ANTHOLOGY #1 | $2.99 | IMA |       3,177 |
| 299 | 2.34 | BLOOD RED DRAGON #2 | $3.99 | IMA |       3,127 |
| 300 | 2.32 | NEAR DEATH #4 | $2.99 | IMA |       3,105 |
| | | | | | |
| --- | --- | --- | --- | --- | --- |
|   |   | Top 300 GNs — December 2011 |   |   |   |
| Rank | Index | Title | Price | Pub | Est.Qty |
| 1 | 16.33 | WALKING DEAD TP VOL 15 (MR) | $14.99 | IMA |     21,844 |
| 2 | 8.32 | FABLES TP VOL 16 SUPER TEAM (MR) | $14.99 | DC |     11,137 |
| 3 | 3.87 | WALKING DEAD TP VOL 01 DAYS GONE BYE | $9.99 | IMA |       5,183 |
| 4 | 2.75 | LAST BATTLE ONE SHOT | $7.99 | IMA |       3,684 |
| 5 | 2.70 | CRIMINAL TP VOL 06 LAST OF INNOCENT (MR) | $14.99 | MAR |       3,616 |
| 6 | 2.54 | NARUTO TP VOL 53 | $9.99 | VIZ |       3,404 |
| 7 | 2.45 | BRIGHTEST DAY TP VOL 01 | $19.99 | DC |       3,279 |
| 8 | 2.41 | WALKING DEAD TP VOL 02 MILES BEHIND US | $14.99 | IMA |       3,222 |
| 9 | 2.30 | X-MEN SCHISM HC | $24.99 | MAR |       3,078 |
| 10 | 2.29 | ULT COMICS SPIDER-MAN TP VOL 03 DOSM PRELUDE | $19.99 | MAR |       3,059 |
| 11 | 2.10 | RED WING TP | $14.99 | IMA |       2,816 |
| 12 | 1.99 | SUPERMAN SECRET ORIGIN TP | $19.99 | DC |       2,662 |
| 13 | 1.96 | X-MEN AGE OF X TP | $24.99 | MAR |       2,626 |
| 14 | 1.92 | BATMAN NOEL DELUXE EDITION HC | $22.99 | DC |       2,562 |
| 15 | 1.87 | X-MEN DAYS OF FUTURE PAST TP | $19.99 | MAR |       2,498 |
| 16 | 1.87 | BATMAN NO MANS LAND TP VOL 01 | $29.99 | DC |       2,496 |
| 17 | 1.78 | BALTIMORE VOL 01 THE PLAGUE SHIPS TP | $18.99 | DAR |       2,377 |
| 18 | 1.77 | BLEACH TP VOL 37 | $9.99 | VIZ |       2,370 |
| 19 | 1.68 | WALKING DEAD TP VOL 03 SAFETY BEHIND BARS | $14.99 | IMA |       2,245 |
| 20 | 1.65 | SECRET AVENGERS TP VOL 02 EYES OF DRAGON | $19.99 | MAR |       2,205 |
| 21 | 1.61 | SHOWCASE PRESENTS BATMAN TP VOL 05 | $19.99 | DC |       2,149 |
| 22 | 1.59 | TINY TITANS TP VOL 06 THE TREEHOUSE AND BEYOND | $12.99 | DC |       2,132 |
| 23 | 1.55 | HOUSE OF MYSTERY TP VOL 07 CONCEPTION (MR) | $14.99 | DC |       2,068 |
| 24 | 1.52 | FULLMETAL ALCHEMIST TP VOL 27 | $9.99 | VIZ |       2,030 |
| 25 | 1.47 | WITCH DOCTOR TP VOL 01 | $12.99 | IMA |       1,973 |
| 26 | 1.46 | SECRET WARS TP | $34.99 | MAR |       1,950 |
| 27 | 1.45 | ROCKETEER ADVENTURES HC VOL 01 | $24.99 | IDW |       1,944 |
| 28 | 1.42 | GENERATION HOPE SCHISM TP | $16.99 | MAR |       1,901 |
| 29 | 1.32 | WALKING DEAD TP VOL 04 HEARTS DESIRE | $14.99 | IMA |       1,769 |
| 30 | 1.30 | HELLBLAZER TP VOL 02 THE DEVIL YOU KNOW NEW ED (MR) | $19.99 | DC |       1,743 |
| 31 | 1.30 | SPIDER-MAN BY MARK MILLAR ULTIMATE COLLECTION TP | $34.99 | MAR |       1,743 |
| 32 | 1.26 | DEADPOOL MAX TP NUTJOB (MR) | $19.99 | MAR |       1,684 |
| 33 | 1.25 | X-MEN WITH GREAT POWER TP | $19.99 | MAR |       1,669 |
| 34 | 1.24 | CHASE TP | $29.99 | DC |       1,664 |
| 35 | 1.21 | LOBO UNBOUND TP (MR) | $17.99 | DC |       1,618 |
| 36 | 1.19 | WALKING DEAD TP VOL 14 NO WAY OUT (MR) | $14.99 | IMA |       1,594 |
| 37 | 1.18 | WOLVERINE AND JUBILEE CURSE OF MUTANTS TP | $14.99 | MAR |       1,580 |
| 38 | 1.17 | SUPERBOY SMALLVILLE ATTACKS TP | $24.99 | DC |       1,562 |
| 39 | 1.15 | DC COMICS THE NEW 52 HC | $150.00 | DC |       1,534 |
| 40 | 1.14 | SHOWCASE PRESENTS WONDER WOMAN TP VOL 04 | $19.99 | DC |       1,531 |
| 41 | 1.14 | GANTZ TP VOL 20 | $12.99 | DAR |       1,526 |
| 42 | 1.14 | SUPERMAN GROUNDED HC VOL 02 | $22.99 | DC |       1,524 |
| 43 | 1.13 | MMW NICK FURY AGENT OF SHIELD HC VOL 03 | $59.99 | MAR |       1,517 |
| 44 | 1.12 | WALKING DEAD TP VOL 05 BEST DEFENSE | $14.99 | IMA |       1,500 |
| 45 | 1.12 | STAR WARS EPISODE I ADVENTURES TP | $7.99 | DAR |       1,497 |
| 46 | 1.11 | OH MY GODDESS RTL TP VOL 40 | $10.99 | DAR |       1,491 |
| 47 | 1.11 | SANDMAN TP VOL 07 BRIEF LIVES NEW ED (MR) | $19.99 | DC |       1,486 |
| 48 | 1.11 | BATMAN DARK KNIGHT RETURNS TP | $14.99 | DC |       1,480 |
| 49 | 1.09 | SECRET WARRIORS TP VOL 05 NIGHT | $14.99 | MAR |       1,462 |
| 50 | 1.09 | ONE PIECE TP VOL 59 | $9.99 | VIZ |       1,458 |
| 51 | 1.09 | CHEW OMNIVORE ED HC VOL 02 (MR) | $34.99 | IMA |       1,453 |
| 52 | 1.08 | GFT DREAM EATER SAGA TP VOL 01 | $15.99 | ZEN |       1,448 |
| 53 | 1.06 | BATMAN THE BLACK MIRROR HC | $29.99 | DC |       1,415 |
| 54 | 1.05 | CAPTAIN AMERICA CORPS TP | $16.99 | MAR |       1,400 |
| 55 | 1.04 | MOON KNIGHT BY BENDIS AND MALEEV PREM HC VOL 01 | $24.99 | MAR |       1,392 |
| 56 | 1.03 | ROOTS OF THE SWAMP THING TP | $29.99 | DC |       1,383 |
| 57 | 1.03 | SECRET WARS 2 TP | $29.99 | MAR |       1,383 |
| 58 | 1.03 | DEADPOOL PREM HC VOL 09 INSTITUTIONALIZED | $19.99 | MAR |       1,378 |
| 59 | 1.01 | SIEGE HC | $39.99 | MAR |       1,349 |
| 60 | 0.96 | HITMAN TP VOL 05 TOMMYS HEROES | $29.99 | DC |       1,285 |
| 61 | 0.95 | WALKING DEAD TP VOL 06 SORROWFUL LIFE (MR) | $14.99 | IMA |       1,273 |
| 62 | 0.93 | BAKUMAN TP VOL 08 | $9.99 | VIZ |       1,249 |
| 63 | 0.93 | MMW GOLDEN AGE USA COMICS HC VOL 02 | $64.99 | MAR |       1,240 |
| 64 | 0.91 | WALKING DEAD TP VOL 09 HERE WE REMAIN (MR) | $14.99 | IMA |       1,218 |
| 65 | 0.86 | BLUE EXORCIST GN VOL 05 | $9.99 | VIZ |       1,153 |
| 66 | 0.86 | STAR WARS EPISODE I THE PHANTOM MENACE TP | $7.99 | DAR |       1,144 |
| 67 | 0.85 | SOLOMON KANE TP VOL 03 RED SHADOWS | $17.99 | DAR |       1,141 |
| 68 | 0.85 | INFINITE TP VOL 01 | $9.99 | IMA |       1,135 |
| 69 | 0.85 | SPIDER-MAN THROUGH DECADES TP | $26.99 | MAR |       1,135 |
| 70 | 0.85 | BATMAN ARKHAM CITY HC | $22.99 | DC |       1,134 |
| 71 | 0.85 | OURAN HIGH SCHOOL HOST CLUB TP VOL 17 | $9.99 | VIZ |       1,133 |
| 72 | 0.84 | XXXHOLIC GN VOL 18 | $10.99 | RAN |       1,125 |
| 73 | 0.84 | BATMAN HUSH COMPLETE TP | $24.99 | DC |       1,121 |
| 74 | 0.83 | JACK KIRBYS FOURTH WORLD OMNIBUS TP VOL 01 | $39.99 | DC |       1,115 |
| 75 | 0.83 | WALKING DEAD TP VOL 07 THE CALM BEFORE | $14.99 | IMA |       1,108 |
| 76 | 0.82 | WALKING DEAD TP VOL 13 TOO FAR GONE (MR) | $14.99 | IMA |       1,102 |
| 77 | 0.82 | WALKING DEAD TP VOL 10 WHAT WE BECOME | $14.99 | IMA |       1,095 |
| 78 | 0.81 | DOCTOR WHO ONGOING 2 TP VOL 02 WHEN WORLDS COLLIDE | $17.99 | IDW |       1,086 |
| 79 | 0.80 | BAD DOINGS BIG IDEAS A BILL WILLINGHAM DLX HC (MR) | $49.99 | DC |       1,071 |
| 80 | 0.79 | WOLVERINE BY GREG RUCKA ULTIMATE COLLECTION TP | $39.99 | MAR |       1,059 |
| 81 | 0.79 | WALKING DEAD TP VOL 12 LIFE AMONG THEM | $14.99 | IMA |       1,058 |
| 82 | 0.79 | ESSENTIAL RAWHIDE KID TP VOL 01 | $19.99 | MAR |       1,055 |
| 83 | 0.79 | NAOKI URASAWA 20TH CENTURY BOYS GN VOL 18 | $12.99 | VIZ |       1,053 |
| 84 | 0.78 | WALKING DEAD TP VOL 11 FEAR THE HUNTERS (MR) | $14.99 | IMA |       1,038 |
| 85 | 0.77 | WALKING DEAD TP VOL 08 MADE TO SUFFER (MR) | $14.99 | IMA |       1,029 |
| 86 | 0.75 | LIL DEPRESSED BOY TP VOL 00 | $9.99 | IMA |       1,009 |
| 87 | 0.73 | SUPERMANS GIRL FRIEND LOIS LANE ARCHIVES HC VOL 01 | $59.99 | DC |          978 |
| 88 | 0.73 | AVENGERS DEFENDERS WAR TP NEW PTG | $19.99 | MAR |          977 |
| 89 | 0.73 | CAPTAIN AMERICA AND BUCKY PREM HC LIFE OF BUCKY BARNES | $19.99 | MAR |          975 |
| 90 | 0.73 | JUBILEE BY ROBERT KIRKMAN TP | $16.99 | MAR |          975 |
| 91 | 0.73 | TALES OF THE BATMAN DON NEWTON HC VOL 01 | $39.99 | DC |          970 |
| 92 | 0.72 | SPAWN ORIGINS TP VOL 13 | $14.99 | IMA |          965 |
| 93 | 0.71 | GHOST IN SHELL STAND ALONE COMPLEX GN VOL 02 (MR) | $10.99 | RAN |          944 |
| 94 | 0.70 | ELRIC THE BALANCE LOST TP VOL 01 | $14.99 | BOO |          938 |
| 95 | 0.69 | V FOR VENDETTA NEW EDITION TP (MR) | $19.99 | DC |          918 |
| 96 | 0.68 | GI JOE COBRA ONGOING TP VOL 01 COBRA CIVIL WAR | $17.99 | IDW |          916 |
| 97 | 0.68 | WALKING DEAD HC VOL 01 (MR) | $34.99 | IMA |          905 |
| 98 | 0.67 | K ON GN VOL 04 | $11.99 | HAC |          895 |
| 99 | 0.67 | BATMAN YEAR ONE DELUXE SC | $14.99 | DC |          892 |
| 100 | 0.65 | NEW X-MEN BY GRANT MORRISON GN TP BOOK 08 | $14.99 | MAR |          864 |
| 101 | 0.64 | SONIC THE HEDGEHOG SELECT TP VOL 04 ZONE WARS | $11.95 | ARC |          861 |
| 102 | 0.64 | FLY TP VOL 01 (MR) | $15.99 | ZEN |          855 |
| 103 | 0.63 | MMW GOLDEN AGE MARVEL COMICS TP VOL 01 | $29.99 | MAR |          847 |
| 104 | 0.63 | SHIELD NICK FURY VS SHIELD PREM HC | $39.99 | MAR |          843 |
| 105 | 0.62 | FABLES TP VOL 01 LEGENDS IN EXILE | $12.99 | DC |          836 |
| 106 | 0.62 | SANDMAN TP VOL 01 PRELUDES & NOCTURNES NEW ED (MR) | $19.99 | DC |          835 |
| 107 | 0.62 | CRIMINAL MACABRE OMNIBUS TP VOL 02 | $24.99 | DAR |          830 |
| 108 | 0.61 | X-STATIX OMNIBUS HC | $125.00 | MAR |          819 |
| 109 | 0.59 | BATMAN THE LONG HALLOWEEN TP | $24.99 | DC |          790 |
| 110 | 0.59 | RATFIST TP | $19.99 | IMA |          790 |
| 111 | 0.58 | WATCHMEN TP | $19.99 | DC |          780 |
| 112 | 0.58 | STORYTELLER HC | $19.95 | ARA |          779 |
| 113 | 0.58 | ANGEL AFTER THE FALL TP VOL 04 | $19.99 | IDW |          778 |
| 114 | 0.57 | BOONDOCK SAINTS TP VOL 01 | $19.99 | 12 |          763 |
| 115 | 0.55 | SPIDER-MAN CHAPTER ONE TP | $34.99 | MAR |          742 |
| 116 | 0.55 | ABSOLUTE PROMETHEA HC VOL 03 | $99.99 | DC |          741 |
| 117 | 0.55 | TENJO TENGE GN VOL 04 (MR) | $17.99 | VIZ |          741 |
| 118 | 0.55 | CIVIL WAR TP | $24.99 | MAR |          735 |
| 119 | 0.55 | CARTOON NETWORK 2 IN 1 BEN 10 GENERATOR REX TP | $12.99 | DC |          733 |
| 120 | 0.54 | GI JOE A REAL AMERICAN HERO TP VOL 03 | $19.99 | IDW |          720 |
| 121 | 0.52 | CHUCK JONES DREAM THAT NEVER WAS HC | $49.99 | IDW |          702 |
| 122 | 0.52 | BETTY & VERONICA BATTLE OF THE BFFS | $9.99 | ARC |          693 |
| 123 | 0.51 | DUNGEONS & DRAGONS HC VOL 02 FIRST ENCOUNTERS | $24.99 | IDW |          685 |
| 124 | 0.51 | 28 DAYS LATER TP VOL 06 HOMECOMING | $12.99 | BOO |          683 |
| 125 | 0.51 | CHEW TP VOL 01 (MR) | $9.99 | IMA |          681 |
| 126 | 0.50 | ARCHIE CYBER ADVENTURES TP | $9.95 | ARC |          664 |
| 127 | 0.50 | LOCKE & KEY TP VOL 01 WELCOME TO LOVECRAFT | $19.99 | IDW |          664 |
| 128 | 0.50 | AVENGERS WEST COAST AVENGERS PREM HC SINS PAST | $34.99 | MAR |          663 |
| 129 | 0.49 | BLACKEST NIGHT TP | $19.99 | DC |          656 |
| 130 | 0.49 | MYSTERY MEN PREM HC | $19.99 | MAR |          653 |
| 131 | 0.48 | BATMAN THE KILLING JOKE SPECIAL ED HC | $17.99 | DC |          642 |
| 132 | 0.48 | PHANTOM COMP SERIES HC VOL 01 GOLD KEY YEARS | $49.99 | HER |          639 |
| 133 | 0.48 | ART OF SPIDER-MAN CLASSIC HC | $49.99 | MAR |          636 |
| 134 | 0.47 | NIGHTLY NEWS ANNIVERSARY ED HC | $34.99 | IMA |          629 |
| 135 | 0.46 | AIR GEAR GN VOL 21 (MR) | $10.99 | RAN |          621 |
| 136 | 0.46 | TEZUKAS PRINCESS KNIGHT GN VOL 02 | $13.95 | RAN |          618 |
| 137 | 0.46 | HULK BY JOHN BYRNE AND RON GARNEY TP | $34.99 | MAR |          617 |
| 138 | 0.46 | SCOTT PILGRIM GN VOL 01 PRECIOUS LITTLE LIFE | $11.99 | ONI |          616 |
| 139 | 0.46 | A TALE OF SAND HC | $29.95 | ARA |          609 |
| 140 | 0.45 | GARTH ENNIS COMPLETE BATTLEFIELDS TP VOL 01 (MR) | $24.99 | DE |          608 |
| 141 | 0.45 | OFFICER DOWNE BIGGER BETTER BASTARD ED HC (MR) | $17.99 | IMA |          607 |
| 142 | 0.45 | PHOENIX WRIGHT GN VOL 03 | $10.99 | RAN |          604 |
| 143 | 0.45 | CLIVE BARKER OMNIBUS TP | $29.99 | IDW |          601 |
| 144 | 0.45 | BOYS TP VOL 09 BIG RIDE | $24.99 | DE |          596 |
| 145 | 0.44 | TEZUKAS BLACK JACK TP VOL 17 | $16.95 | RAN |          594 |
| 146 | 0.43 | WOLFSKIN TP VOL 02 HUNDRETH DREAM (MR) | $19.99 | AVA |          581 |
| 147 | 0.43 | ARKHAM ASYLUM ANNIVERSARY ED SC (MR) | $17.99 | DC |          581 |
| 148 | 0.43 | FANTASTIC FOUR BY WAID & WIERINGO ULT COLL TP BOOK 04 | $24.99 | MAR |          581 |
| 149 | 0.43 | HIGURASHI WHEN THEY CRY GN VOL 16 ATONEMENT ARC PT 2 | $11.99 | HAC |          578 |
| 150 | 0.43 | WALKING DEAD COMPENDIUM TP VOL 01 (MR) | $59.99 | IMA |          575 |
| 151 | 0.43 | GREEN HORNET YEAR ONE TP VOL 02 BIGGEST OF ALL GAME | $19.99 | DE |          574 |
| 152 | 0.43 | KODT BUNDLE OF TROUBLE TP VOL 34 | $14.99 | KEN |          573 |
| 153 | 0.43 | UNWRITTEN TP VOL 01 TOMMY TAYLOR AND BOGUS IDENTITY (MR) | $12.99 | DC |          571 |
| 154 | 0.43 | STAR TREK CLASSICS TP VOL 1 GORN CRISIS | $15.99 | IDW |          571 |
| 155 | 0.43 | GIRLS COMPLETE COLLECTION TP (MR) | $49.99 | IMA |          570 |
| 156 | 0.42 | KOBATO GN VOL 05 | $11.99 | HAC |          566 |
| 157 | 0.42 | FLASHPOINT HC | $22.99 | DC |          558 |
| 158 | 0.42 | SALT WATER TAFFY GN VOL 05 | $5.99 | ONI |          558 |
| 159 | 0.42 | JOKER HC | $19.99 | DC |          557 |
| 160 | 0.42 | SPIDER-MAN MARVEL TEAM UP BY CLAREMONT AND BYRNE TP | $29.99 | MAR |          557 |
| 161 | 0.41 | DAWN OF THE ARCANA TP VOL 01 | $9.99 | VIZ |          549 |
| 162 | 0.41 | ESSENTIAL SPIDER-MAN TP VOL 06 NEW ED | $19.99 | MAR |          544 |
| 163 | 0.41 | EYES OF THE CAT DLX HC (MR) | $69.95 | HUM |          543 |
| 164 | 0.40 | ALAN MOORE NEONOMICON TP (MR) | $19.99 | AVA |          536 |
| 165 | 0.40 | GREEN HORNET TP VOL 03  IDOLS | $16.99 | DE |          536 |
| 166 | 0.40 | TUROK SON OF STONE AZTLAN TP VOL 01 | $15.99 | DAR |          533 |
| 167 | 0.39 | ALL STAR BATMAN AND ROBIN THE BOY WONDER TP VOL 01 | $19.99 | DC |          518 |
| 168 | 0.38 | Y THE LAST MAN TP VOL 01 UNMANNED | $14.99 | DC |          511 |
| 169 | 0.38 | PS238 TP VOL 09 SAVING ALTERNATE OMAHA | $15.99 | PSI |          511 |
| 170 | 0.38 | CAPTAIN AMERICA MAN OUT OF TIME TP | $16.99 | MAR |          507 |
| 171 | 0.38 | SHUGO CHARA CHAN GN VOL 01 | $10.99 | RAN |          507 |
| 172 | 0.38 | CAPTAIN CANUCK COMPLETE ED TP | $29.99 | IDW |          506 |
| 173 | 0.38 | CHEW TP VOL 04 FLAMBE (MR) | $12.99 | IMA |          503 |
| 174 | 0.38 | EVERLAST HC | $19.95 | ARA |          502 |
| 175 | 0.37 | FARSCAPE TP VOL 06 COMPULSIONS | $12.99 | BOO |          495 |
| 176 | 0.36 | SANDMAN TP VOL 02 THE DOLLS HOUSE NEW ED (MR) | $19.99 | DC |          482 |
| 177 | 0.36 | WALKING DEAD HC VOL 02 (MR) | $34.99 | IMA |          477 |
| 178 | 0.35 | INFESTATION OUTBREAK TP | $17.99 | IDW |          474 |
| 179 | 0.35 | NURA RISE O/T YOKAI CLAN GN VOL 06 | $9.99 | VIZ |          473 |
| 180 | 0.35 | BATMAN DARK VICTORY TP | $19.99 | DC |          467 |
| 181 | 0.35 | SAYONARA ZETSUBOU SENSEI GN VOL 12 | $10.99 | RAN |          467 |
| 182 | 0.35 | SAKURA HIME LEGEND OF PRINCESS SAKURA GN VOL 05 | $9.99 | VIZ |          466 |
| 183 | 0.35 | PREACHER TP VOL 01 GONE TO TEXAS NEW EDITION (MR) | $17.99 | DC |          464 |
| 184 | 0.35 | WATCHMEN THE ABSOLUTE EDITION HC | $99.99 | DC |          464 |
| 185 | 0.34 | GRIMM FAIRY TALES TP VOL 01 LTD PRICE CUT ED | $9.99 | ZEN |          459 |
| 186 | 0.34 | MAXIMUM RIDE TP VOL 05 | $12.99 | HAC |          458 |
| 187 | 0.34 | SANDMAN TP VOL 03 DREAM COUNTRY NEW ED (MR) | $19.99 | DC |          456 |
| 188 | 0.34 | AT FULL MOON GN VOL 01 | $10.99 | RAN |          455 |
| 189 | 0.34 | COMP ALAN MOORE FUTURE SHOCKS TP | $19.99 | POC |          454 |
| 190 | 0.34 | RICHELLE MEAD DARK SWAN STORM BORN HC VOL 01 | $19.95 | SEA |          449 |
| 191 | 0.33 | KINGDOM COME TP NEW EDITION | $17.99 | DC |          444 |
| 192 | 0.32 | FABLES TP VOL 02 ANIMAL FARM | $12.99 | DC |          434 |
| 193 | 0.32 | KA-ZAR TP BURNING SEASON | $16.99 | MAR |          430 |
| 194 | 0.32 | TRANSMETROPOLITAN TP VOL 01 BACK ON THE STREET (MR) | $14.99 | DC |          429 |
| 195 | 0.32 | GREEN LANTERN WAR OF THE GREEN LANTERNS HC | $29.99 | DC |          428 |
| 196 | 0.32 | SPAWN ORIGINS HC VOL 05 | $29.99 | IMA |          425 |
| 197 | 0.31 | BONE COLOR ED SC VOL 01 OUT BONEVILLE | $10.99 | SCH |          417 |
| 198 | 0.31 | BROTHERS OF THE SPEAR ARCHIVES HC VOL 01 | $49.99 | DAR |          416 |
| 199 | 0.31 | WOLVERINE OLD MAN LOGAN TP | $29.99 | MAR |          416 |
| 200 | 0.30 | FABLES TP VOL 15 ROSE RED (MR) | $17.99 | DC |          407 |
| 201 | 0.30 | SHAKY KANES MONSTER TRUCK GN | $14.99 | IMA |          406 |
| 202 | 0.30 | KAMISAMA KISS TP VOL 06 | $9.99 | VIZ |          404 |
| 203 | 0.30 | TRANSFORMERS IDW COLLECTION HC VOL 05 | $49.99 | IDW |          401 |
| 204 | 0.30 | HARK A VAGRANT HC (MR) | $19.95 | DRA |          399 |
| 205 | 0.30 | FLASH GORDON COMIC BOOK ARCHIVES HC VOL 05 | $49.99 | DAR |          398 |
| 206 | 0.30 | BATMAN KNIGHTFALL TP PART 01 BROKEN BAT | $19.99 | DC |          395 |
| 207 | 0.29 | SHAMANS TEARS TP | $29.99 | IDW |          394 |
| 208 | 0.29 | SAILOR MOON TP KODANSHA ED VOL 02 | $10.99 | RAN |          390 |
| 209 | 0.29 | WALT DISNEY DONALD DUCK HC VOL 01 LOST I/T ANDES | $24.99 | FAN |          388 |
| 210 | 0.29 | TEENAGE MUTANT NINJA TURTLES ULT COLL HC VOL 01 | $49.99 | IDW |          386 |
| 211 | 0.29 | ESSENTIAL SPIDER-MAN TP VOL 07 NEW ED | $19.99 | MAR |          385 |
| 212 | 0.29 | ANTHOLOGY OF GRAPHIC FICTION HC (SALE ED) | $9.99 | QUA |          383 |
| 213 | 0.29 | BATMAN AND ROBIN TP VOL 01 BATMAN REBORN | $14.99 | DC |          382 |
| 214 | 0.29 | WALKING DEAD HC VOL 07 (MR) | $34.99 | IMA |          382 |
| 215 | 0.28 | BAMBOO BLADE TP VOL 11 | $11.99 | HAC |          379 |
| 216 | 0.28 | BATMAN A DEATH IN THE FAMILY TP NEW ED | $24.99 | DC |          378 |
| 217 | 0.28 | LOCKE & KEY HC VOL 04 KEYS TO THE KINGDOM | $24.99 | IDW |          375 |
| 218 | 0.28 | SCOTT PILGRIM GN VOL 02 VS THE WORLD | $11.99 | ONI |          374 |
| 219 | 0.28 | JOHNNY HAZARD DAILIES HC VOL 01 1944-1946 | $49.99 | HER |          373 |
| 220 | 0.28 | INVINCIBLE TP VOL 01 FAMILY MATTERS | $12.99 | IMA |          372 |
| 221 | 0.28 | STAN LEE STARBORN TP VOL 02 | $14.99 | BOO |          370 |
| 222 | 0.27 | THE GOOD THE BAD & THE UGLY TP VOL 01 | $19.99 | DE |          367 |
| 223 | 0.27 | THE SPIDER IRON MAN WAR GN | $7.99 | MOO |          366 |
| 224 | 0.27 | NATSUMES BOOK OF FRIENDS TP VOL 10 | $9.99 | VIZ |          366 |
| 225 | 0.27 | BLOODY MONDAY GN VOL 03 | $10.99 | RAN |          363 |
| 226 | 0.27 | SWEET TOOTH TP VOL 01 OUT OF THE WOODS (MR) | $12.99 | DC |          361 |
| 227 | 0.26 | STRANGE GIRL OMNIBUS HC (MR) | $59.99 | IMA |          354 |
| 228 | 0.26 | MAN WITH NO NAME TP VOL 01 SINNERS & SAINTS | $19.99 | DE |          353 |
| 229 | 0.26 | BATMAN RIP TP | $14.99 | DC |          351 |
| 230 | 0.26 | SAILOR MOON TP KODANSHA ED VOL 01 | $10.99 | RAN |          350 |
| 231 | 0.26 | VAMPIRE CHEERLEADERS GN VOL 02 | $10.99 | ST. |          349 |
| 232 | 0.26 | BATMAN KNIGHTFALL TP PART 02 WHO RULES THE NIGHT | $17.99 | DC |          346 |
| 233 | 0.26 | WALKING DEAD SURVIVORS GUIDE TP | $12.99 | IMA |          346 |
| 234 | 0.26 | DEADPOOL TP VOL 01 SECRET INVASION | $14.99 | MAR |          345 |
| 235 | 0.26 | WALKING DEAD OMNIBUS NEW PTG HC VOL 02 (MR) | $100.00 | IMA |          342 |
| 236 | 0.25 | TOKYO MEW MEW OMNIBUS TP VOL 02 | $14.99 | RAN |          341 |
| 237 | 0.25 | ARATA THE LEGEND TP VOL 08 | $9.99 | VIZ |          340 |
| 238 | 0.25 | BETRAYAL KNOWS MY NAME GN VOL 02 (MR) | $18.99 | HAC |          339 |
| 239 | 0.25 | MARDOCK SCRAMBLE GN VOL 03 | $10.99 | RAN |          337 |
| 240 | 0.25 | WORMWOOD GENTLEMAN CORPSE TP VOL 02 HURTS WHEN PEE | $19.99 | IDW |          334 |
| 241 | 0.25 | WALKING DEAD OMNIBUS HC VOL 01 (MR) | $100.00 | IMA |          332 |
| 242 | 0.25 | SAME DIFFERENCE SPECIAL ED HC | $16.99 | ST. |          332 |
| 243 | 0.25 | CHEW TP VOL 02 INTERNATIONAL FLAVOR (MR) | $12.99 | IMA |          330 |
| 244 | 0.24 | SUPERMAN RED SON TP | $17.99 | DC |          327 |
| 245 | 0.24 | JOE THE BARBARIAN DELUXE ED HC (MR) | $29.99 | DC |          324 |
| 246 | 0.24 | TERMINATOR REVOLUTION TP | $19.99 | DE |          323 |
| 247 | 0.24 | I THOUGHT YOU WOULD BE FUNNIER HC (MR) | $17.99 | BOO |          321 |
| 248 | 0.24 | ART OF JOE JUSKO HC | $49.99 | IDW |          321 |
| 249 | 0.24 | BATWOMAN TP VOL 01 ELEGY | $17.99 | DC |          320 |
| 250 | 0.24 | DROPS OF GOD GN VOL 02 | $14.95 | RAN |          319 |
| 251 | 0.24 | 100 BULLETS TP VOL 01 FIRST SHOT LAST CALL | $9.99 | DC |          318 |
| 252 | 0.24 | BLOOD ALONE GN VOL 05 (NOTE PRICE) | $11.99 | ST. |          318 |
| 253 | 0.24 | MAN WITH NO NAME TP VOL 02 HOLLIDAY IN THE SUN | $16.99 | DE |          317 |
| 254 | 0.24 | DARK SHADOWS COMP SERIES HC VOL 03 | $49.99 | HER |          317 |
| 255 | 0.24 | UNCANNY X-FORCE DARK ANGEL SAGA PREM HC BOOK 01 | $24.99 | MAR |          317 |
| 256 | 0.24 | DOROHEDORO VOL 05 (MR) | $12.99 | VIZ |          316 |
| 257 | 0.23 | CHEW TP VOL 03 JUST DESSERTS (MR) | $12.99 | IMA |          314 |
| 258 | 0.23 | MORNING GLORIES TP VOL 01 FOR A BETTER FUTURE | $9.99 | IMA |          314 |
| 259 | 0.23 | WALKING DEAD HC VOL 03 (MR) | $34.99 | IMA |          312 |
| 260 | 0.23 | HABIBI GN (MR) | $35.00 | RAN |          310 |
| 261 | 0.23 | FABLES TP VOL 10 THE GOOD PRINCE (MR) | $17.99 | DC |          309 |
| 262 | 0.23 | BATMAN DARK KNIGHT STRIKES AGAIN TP | $19.99 | DC |          305 |
| 263 | 0.22 | ULTIMATE WOLVERINE VS HULK PREM HC | $24.99 | MAR |          301 |
| 264 | 0.22 | MY GIRLFRIENDS A GEEK GN VOL 05 | $11.99 | HAC |          300 |
| 265 | 0.22 | Y THE LAST MAN TP VOL 02 CYCLES (MR) | $12.99 | DC |          299 |
| 266 | 0.22 | FABLES TP VOL 04 MARCH OF THE WOODEN SOLDIERS (MR) | $17.99 | DC |          298 |
| 267 | 0.22 | GRAND GUIGNOL ORCHESTRA TP VOL 05 | $9.99 | VIZ |          297 |
| 268 | 0.22 | STAR WARS ADV TP VOL 06 CHEWBACCA & SLAVERS SHADOWLAND | $7.99 | DAR |          294 |
| 269 | 0.22 | DMZ TP VOL 01 ON THE GROUND (MR) | $9.99 | DC |          294 |
| 270 | 0.22 | FABLES TP VOL 14 WITCHES (MR) | $17.99 | DC |          292 |
| 271 | 0.22 | MILK & CHEESE DAIRY PRODUCTS GONE BAD HC | $19.99 | DAR |          291 |
| 272 | 0.22 | NELSON GN | $22.99 | DIA |          291 |
| 273 | 0.22 | BOYS TP VOL 01 NAME OF THE GAME (MR) | $16.99 | DE |          290 |
| 274 | 0.22 | FABLES TP VOL 03 STORYBOOK LOVE (MR) | $14.99 | DC |          289 |
| 275 | 0.22 | WALKING DEAD HC VOL 05 | $34.99 | IMA |          289 |
| 276 | 0.21 | SCALPED TP VOL 08 YOU GOTTA SIN TO GET SAVED (MR) | $17.99 | DC |          286 |
| 277 | 0.21 | UNWRITTEN TP VOL 04 LEVIATHAN (MR) | $14.99 | DC |          286 |
| 278 | 0.21 | LOCKE & KEY TP VOL 03 CROWN OF SHADOWS | $19.99 | IDW |          286 |
| 279 | 0.21 | SERENITY SHEPHERDS TALE HC | $14.99 | DAR |          285 |
| 280 | 0.21 | ESSENTIAL FANTASTIC FOUR TP VOL 02 | $19.99 | MAR |          285 |
| 281 | 0.21 | SLAM DUNK GN VOL 19 | $9.99 | VIZ |          284 |
| 282 | 0.21 | SUPERMAN EARTH ONE HC | $19.99 | DC |          281 |
| 283 | 0.21 | HOUSE OF FIVE LEAVES TP VOL 05 | $12.99 | VIZ |          281 |
| 284 | 0.21 | UMBRELLA ACADEMY TP VOL 01 APOCALYPSE SUITE | $17.99 | DAR |          280 |
| 285 | 0.21 | FINAL CRISIS TP | $19.99 | DC |          279 |
| 286 | 0.21 | LOEG VOL ONE TP | $16.99 | DC |          279 |
| 287 | 0.21 | SUPERMAN RETURN OF DOOMSDAY TP | $14.99 | DC |          279 |
| 288 | 0.21 | DILBERT HOWS THAT UNDERLING THING WORKING TP | $12.99 | POC |          279 |
| 289 | 0.21 | PATRICIA BRIGGS MERCY THOMPSON MOON CALLED TP VOL 01 | $16.99 | DE |          278 |
| 290 | 0.21 | HELLBOY TP VOL 01 SEED OF DESTRUCTION | $17.95 | DAR |          275 |
| 291 | 0.20 | BATMAN KNIGHTFALL TP PART 03 KNIGHTSEND | $19.99 | DC |          271 |
| 292 | 0.20 | HULK TP PLANET HULK | $34.99 | MAR |          271 |
| 293 | 0.20 | WE 3 DELUXE EDITION HC (MR) | $24.99 | DC |          270 |
| 294 | 0.20 | NORTHLANDERS TP VOL 01 SVEN THE RETURNED (MR) | $16.99 | DC |          269 |
| 295 | 0.20 | Y THE LAST MAN TP VOL 03 ONE SMALL STEP (MR) | $14.99 | DC |          269 |
| 296 | 0.20 | BTVS SEASON 8 TP VOL 01 LONG WAY HOME | $15.99 | DAR |          266 |
| 297 | 0.20 | AMERICAN VAMPIRE TP VOL 01 (MR) | $19.99 | DC |          266 |
| 298 | 0.20 | RASCAL RACCOONS RAGING REVENGE HC VOL 01 | $24.99 | ONI |          266 |
| 299 | 0.20 | HELLBOY TP VOL 11 BRIDE OF HELL & OTHERS | $19.99 | DAR |          265 |
| 300 | 0.20 | DAYTRIPPER TP (MR) | $19.99 | DC |          264 |